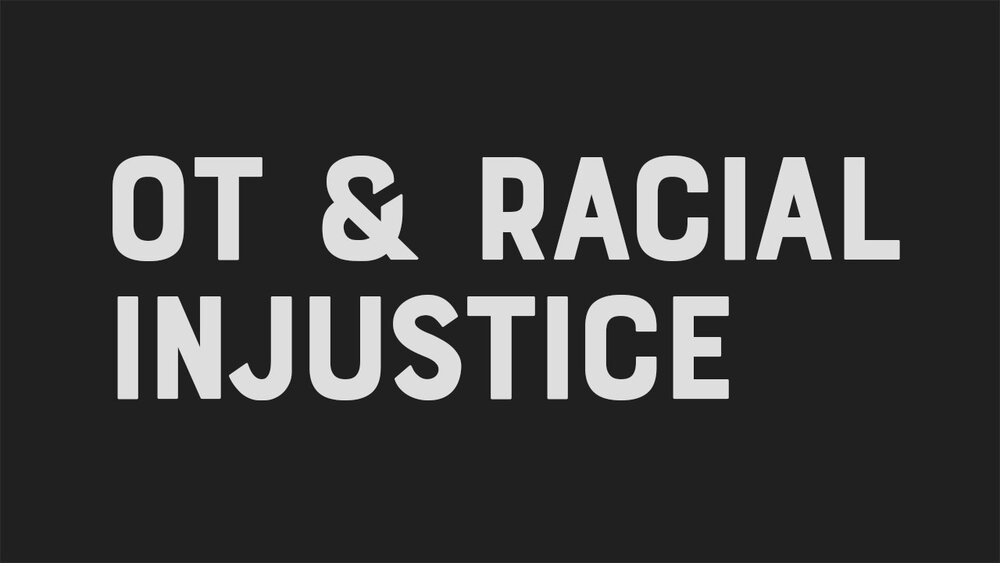 To my fellow OT professionals:
Our mission is to think holistically about the health of our patients, so we can guide them through the healing process.
On some level, we are accustomed to thinking about how environments and societal factors affect patients' overall health. But, when it comes to understanding and confronting how racism and racial injustices are impacting our patients, we have much work to do.
The deaths of Ahmaud Arbery, George Floyd, and Breonna Taylor (along with many other people of color) have continued to underscore the reality that we have a societal sickness that must be confronted.
Racial injustice is hurting our patients—and, as a predominantly white, female, and middle-class profession, we have fallen short in taking action.
We have not done enough to understand and confront our own internal biases.
We have not done enough to diversify our profession, nor the voices within it.
We have been too complicit in working within larger health systems that perpetuate racial disparities.
And, because of this, we have not been able to fulfill our mission of providing the highest level of care and healing to our patients.
There is much healing and change that needs to happen.
Yet, I believe we are uniquely equipped to confront the chronic condition of racism. After all, helping people heal and change is our life's work. And, the same skills we use with our patients uniquely position us to challenge our innate biases, improve our profession, and reimagine our society.
As occupational therapists, we know that change often begins at the person-level. We all have implicit biases, and we owe it to our patients, our profession, and ourselves to recognize and address them. We humans are hard-wired to make quick judgments, so we need to take time to slow down, look each patient in the eyes, and truly listen. By doing so, we can fully process the complexity of every life before us, and we can truly feel the weight of guiding patients toward better health.
That said, we also know that looking at the person-level is not enough. We are skilled at thinking about how different environments can either set people up for success or actively work against them. When confronting racism, this is where we must turn a critical eye to our organizations and policies, so we can work to dismantle unjust systems and build better ones. We've probably all experienced moments where we feel compelled to advocate for our patients on a larger level, and now is the time to step into the arena and fight for needed changes.
Finally, we know that the path to change and healing is much easier to navigate when you have people to accompany you.
May we do this transformational work together as an occupational therapy profession.
May we coordinate with community groups and other professionals who are walking this same road.
May we have challenging conversations with our patients, family members, coworkers, managers, and even our CEOs.
May we work together to fix what has been broken and unjust for far too long.
Together, may we see the problems more clearly (in ourselves and in our systems) and do the work that is required to approach health holistically. Only then can we truly partner with each and every patient to fulfill what we aspire to do as occupational therapy professionals: maximize health, well-being, and quality of life for all people.
– Sarah Lyon, OT/L, Owner of OT Potential
Thank you to the OT Potential team and Brandy Archie, OTD, OTR/L, Director at AccessAble Living for your help crafting this post.
---
Resources for understanding how racial injustice impacts health
Things you can do to support diversity and racial justice within occupational therapy