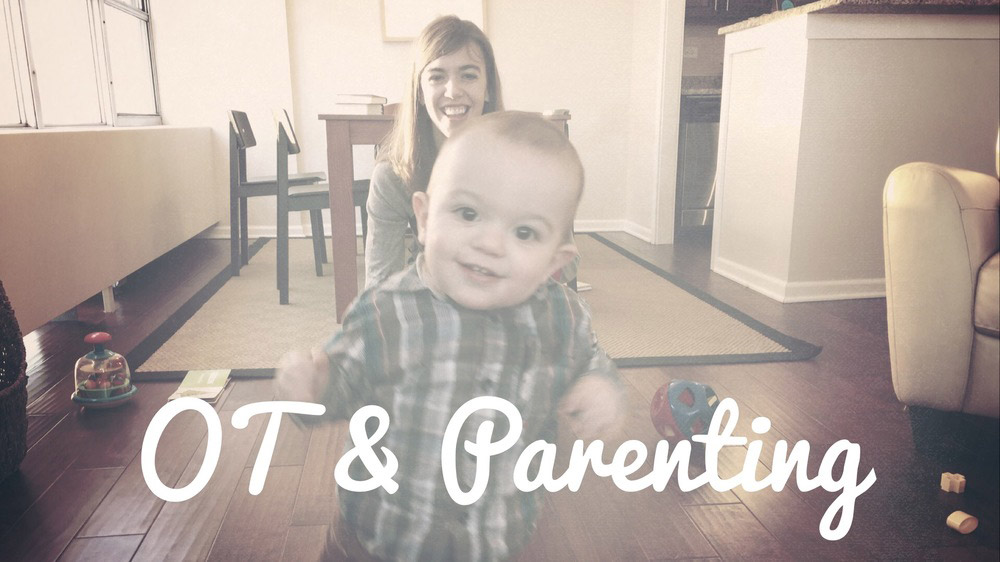 My experience with being an OT and a new parent
I have a theory that if you're growing in your career it will bring richness to your parenting, and vice versa, when you're growing as a parent it will bring richness to your career.
I try to keep my blog business focused, but I can't talk about occupational therapy without saying that it has brought many layers of wealth to my parenting. OT has given me a framework for thinking about what causes all his quirky little behaviors. Managing my caseload at work has helped me manage the challenging rhythm of baby life. Learning to think critically about my OT interventions has helped me sift through all the baby information out there.
I'm not working now, but I am growing. I'm growing like crazy. I know when I go back into the workforce that I will be a better OT for having been a parent. I don't know how exactly, but I know I will be.
Our personal and public lives are constantly intersecting, overlapping and getting tangled. I'm at the age where my peers are talking about career-sacrifice vs family-sacrifice. I don't have all the answers, but I want to encourage you (and myself). Take heart. Parenting is a decades long endeavor, as is a career. Whether you are a stay at home mom, working full-time, or somewhere in between, the challenges you are facing now will eventually turn into growth, and this growth will make you a better parent and a better therapist.