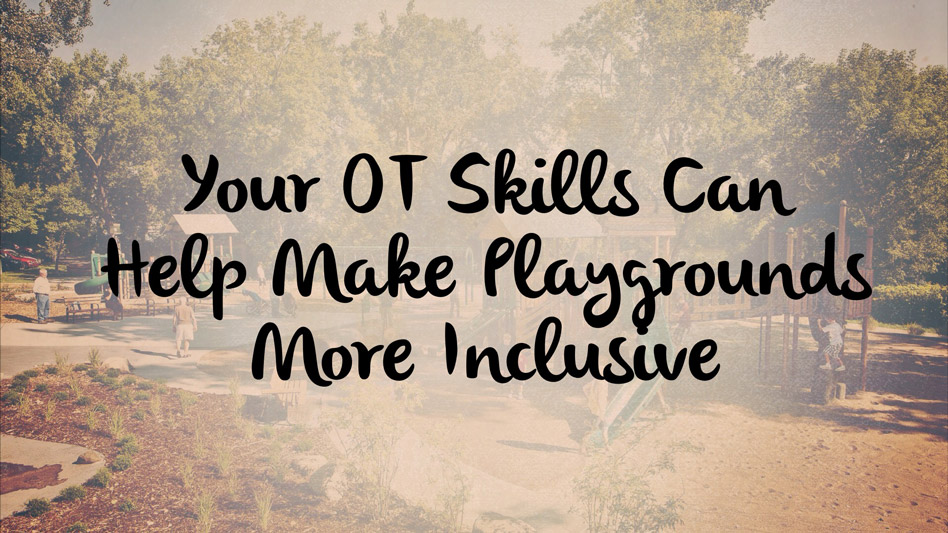 I can't be the only OT who gets distracted at the park with my child. My OT brain can't help but think about how the equipment could better facilitate just-right developmental challenges, sensory exploration and inclusivity.
I live in Chicago's toddlerville. We walk to our local park almost everyday and are joined by many other toddler moms. The school-aged kids hangout at the playgrounds across from their schools.
Whoever planned this park missed the demographic mark. The playground was planned for elementary-aged students. The OT in me wants to see more developmentally appropriate challenges for the toddlers who are currently utilizing the space.
What my OT heart really wants to see, though, is play opportunities for children and caregivers with diverse abilities. I see wheelchair users throughout my community, but never at the park. The park meets the ADA requirement of having a ramp, but it misses the spirit of the Americans with Disabilities Act; the ramp and the path leading up to it are the only wheelchair accessible parts of the park.
Don't get me wrong. I am thankful for this park; I recognize that it is a product of its time. But, I am excited for the time when the city of Chicago decides to give this park a reboot.
City of Chicago, I will volunteer my occupational therapy skills to consult on the next version of this park.
If you are a park district, school or any organization looking to add playground equipment, please consider reaching out to your local pediatric therapy clinic for consulting. This kind of opportunity makes occupational therapists giddy.
And vice versa. If you are an OT, serving as a playground consultant is a great way to give back to your community.
What got my wheels turning about occupational therapists providing consultation for inclusive playgrounds was meeting the playground equipment company, Landscape Structures, at a recent occupational therapy expo. I was drawn to the company because their Inclusive Play Advisory Board includes two occupational therapists. This is not one of those paid-for sponsored posts for Landscape Structures, but they were gracious enough to let me use their images to showcase park possibilities.
Before I launch into specifics about how you can make your local park more inclusive, I encourage you to check out this video:
Tears, right?
After seeing the possibilities, how could I not want more for my local park and community? Considering the developmental stages of the primary demographic of users is an important starting point, but how can we go beyond that? I love this quote from the video:
Every piece was selected with purpose. What play value would it deliver? What color should it be? How will it help the children's sensory development? You need spinning; you need swaying; you need sliding for their their brains to develop.
4 ways OTs can advocate for inclusive playgrounds
1. Advocate for the needs of your community
As an occupational therapist, you have a particular insight into the needs of your community. Through your therapy practice, you may personally know the children that will be utilizing this equipment. You can make the case for inclusivity personal.
You also have a unique understanding of the sensory and developmental needs of children. You are accustomed to advocating for the needs of individual children and these very same skills can be used to advocate for the needs of the community.
2. Educate decision makers on the benefits of universal design
Help your community think beyond the minimum requirements of accessibility and educate them on the broader impact of universal design concepts. How could your playground be enjoyed by the widest range of abilities. How can accessibility be naturally incorporated into the space?
If you're like me, you may not have formally utilized your knowledge of universal design since grad school, but some playground companies have their own inclusive design experts for consultation. Your role may be using your base knowledge to bridge the gap between experts and decision makers in your community.
3. Consider the following features:
The playground features that are available out there are truly amazing. There is much to consider. You can help decision makers consider how to best utilize available funding.
Wheelchair accessibility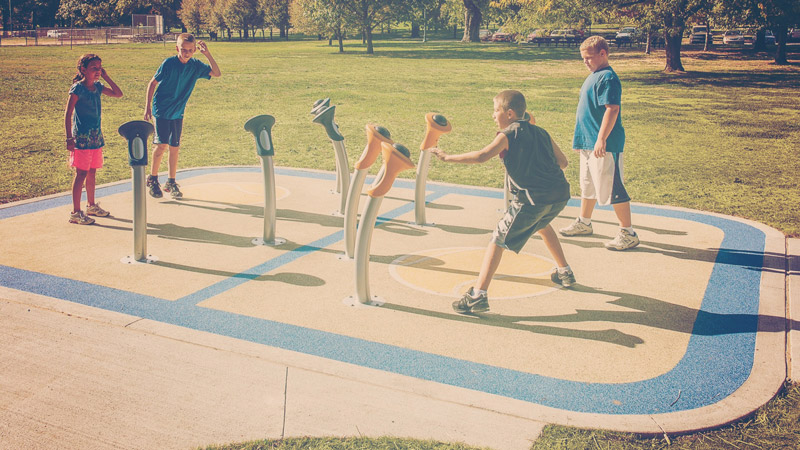 Play features for motor coordination disorders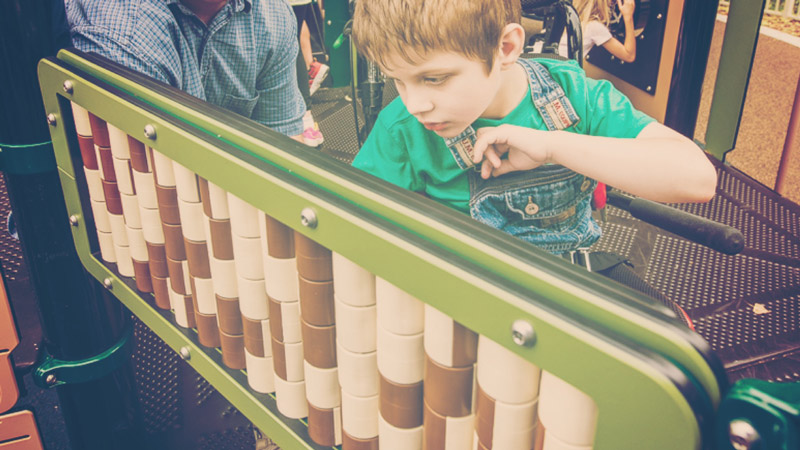 Cozy-quiet spaces for sensory disorders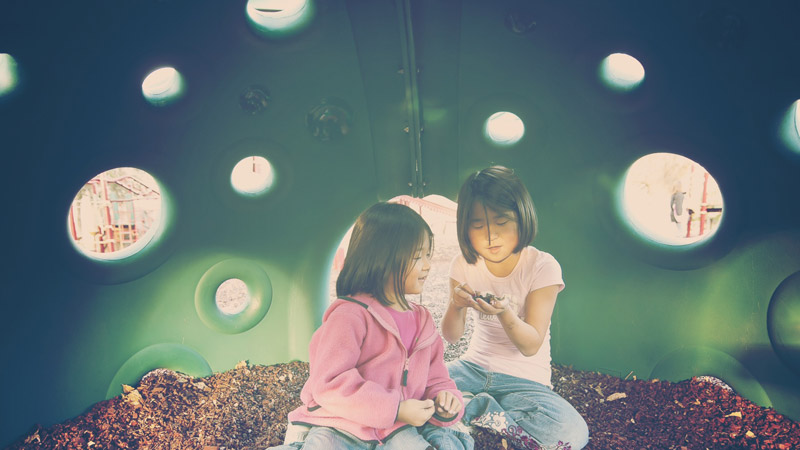 Auditory features for the hearing impaired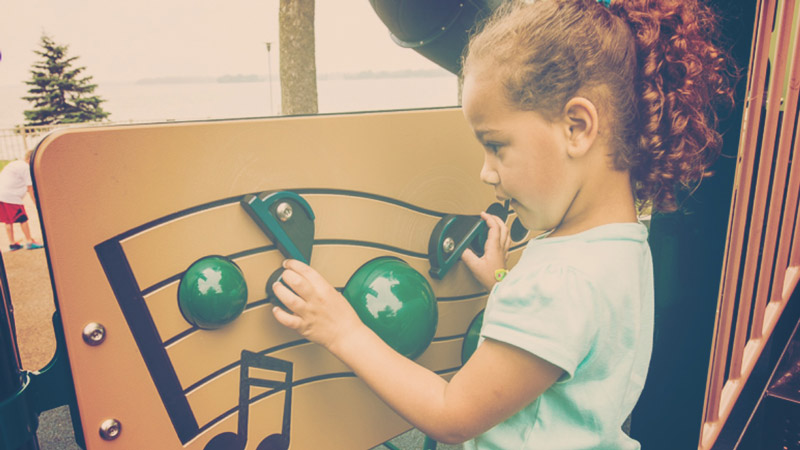 Colors/textures
Colors are one facet of nature-inspired play. As an OT you know that children do not need another visually loud play experience. Colors from nature can provide a calming and rich sensory experience.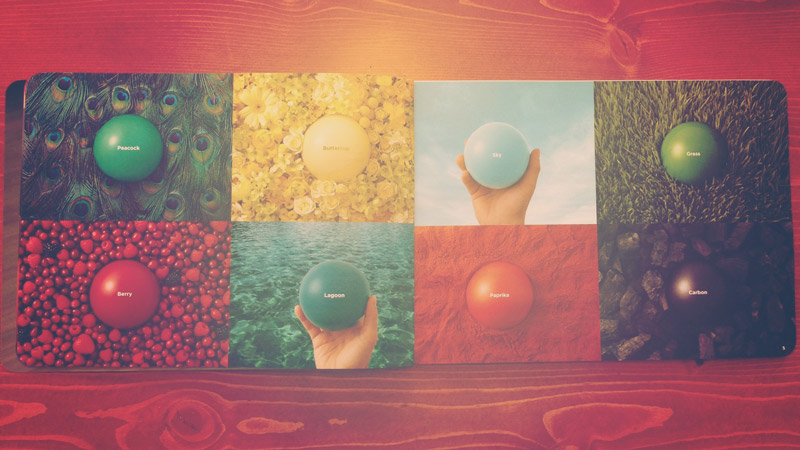 Opportunities for intergenerational play and exercise
A park utilizing universal design principles will not only be accessible for children with special needs, it will also allow access for older adults utilizing wheelchairs, walkers and canes. A mother will be able to push her stroller close the action allowing her and her newborn to participate. Here's an example of a Grandparents Park in Wichita. I think design for intergenerational play is a trend that we will continue to see grow over the years.
4. Help apply for grants!
Looking through a playground equipment catalogue I'm seeing playgrounds ranging from $10,000 to $150,000. Our expertise in collecting and analyzing data, comprising reports and providing education could be invaluable in fundraising efforts.
Often times playground projects are made possible by local charitable organizations and foundations. Perhaps your city has a wellness initiative with whom you could partner? There are also national programs that might take interest in your project.
If you are an OT who has a story of being involved in playground development, please share it below! We would love to learn from your experience!
---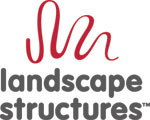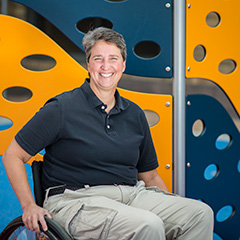 ---