Arameh Anvarizadeh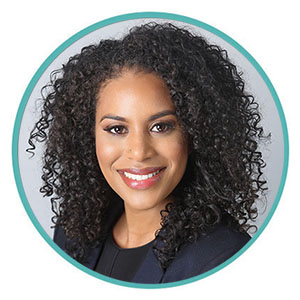 OTD, OTR/L, FAOTA
Los Angeles, California, USA
About
Dr. Arameh Anvarizadeh, OTD, OTR/L, FAOTA is an Associate Professor of Clinical  Occupational Therapy and former Director of Admissions at the USC Mrs. T.H. Chan Division  of Occupational Science and Occupational Therapy. Dr. Anvarizadeh developed and  implemented the holistic admissions process within the Division. Because of her innovation and  leadership, USC has admitted the most diverse cohorts ever while also maintaining effective  admissions strategies and procedures. She is instrumental in recruitment and retention efforts,  specifically creating pathway programs and in promoting inclusive pedagogy. 
Dr. Anvarizadeh is a Founding Member and Chair of the Coalition of Occupational Therapy  Advocates for Diversity (COTAD), a non-profit organization striving to empower practitioners to engage justice, equity, diversity, inclusion (JEDI), anti-racism and anti-oppression initiatives  for a more transformative occupational therapy profession. She is responsible for developing  COTAD Chapters, the COTAD toolkit, and the Ignite Series. She tirelessly works to support and  establish COTAD Chapters at academic programs across the country while empowering students  to facilitate dialogue, awareness, and change related to issues of JEDI, anti-racism, and anti oppression within the profession and beyond. 
Dr. Anvarizadeh made history as the youngest and first Black and Iranian woman to become Vice President of the American Occupational Therapy Association (AOTA) and to be inducted into the prestigious Roster of Fellows (FAOTA).  
Besides being the current AOTA Vice President, Dr. Anvarizadeh previously held the leadership positions as the Credential Review and Accountability Committee (CRAC) Chair, as a Representative Assembly Leadership Committee (RALC) member, as a Governance Task Force member, and as the liaison between the Governance and DEI task forces. Dr. Anvarizadeh was also a member of the AOTA Special Task Force on Entry Level Education, and a crucial contributor to the professional dialogue on the entry level degree requirements. She is an alumna of the 2020 cohort for the Executive Leadership Program for Multicultural Women.
Within the Occupational Therapy Association of California (OTAC), is a recipient of OTAC's  Janice Matsutsuyu Outstanding Service Award and Vision Award. She previously held the  position of Communications Chair for seven years.  
Dr. Anvarizadeh is an accomplished speaker who has lectured in numerous state, national, and international conferences, keynotes, and commencement ceremonies. While honoring the most recent and significant role shift in her life- motherhood, Dr. Anvarizadeh is intentional about being present and leaning even more into her village. She remains passionate about building sustainable, healthy, diverse communities. Using her skills as an occupational therapist and her love for people, Dr. Anvarizadeh helps others discover, cultivate, and spread their maximum potential.
Listen to Arameh Anvarizadeh on the OT Potential Podcast