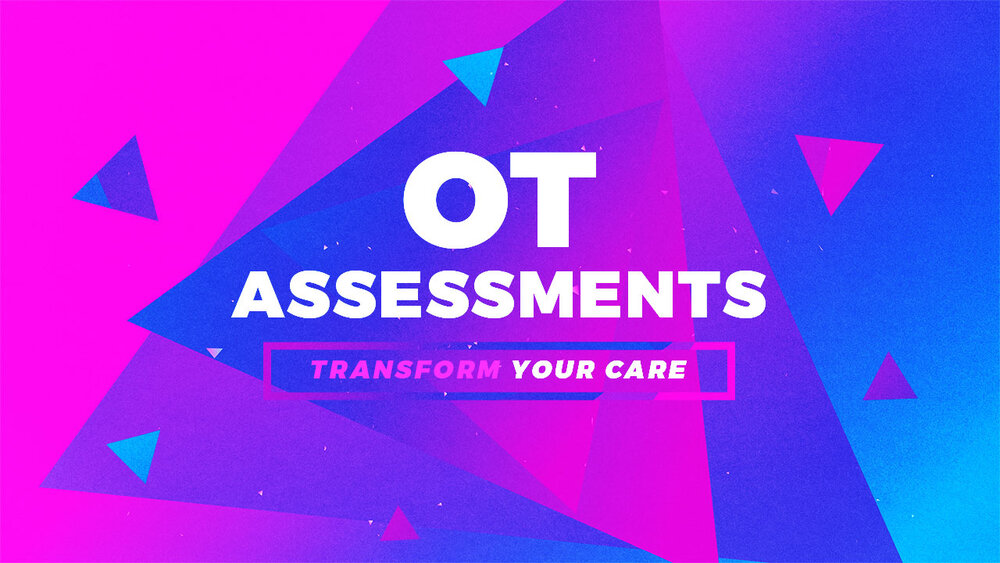 It's easy to fall into a rut with our clinical evaluations.
We're often inclined to use the same OT assessments we've used for years. That's understandable, as it's often easiest to simply defer to using whatever our facility has on hand.
But, there are more occupational therapy assessment tools out there than we realize. Many are disease- or condition-specific, and many approach the assessment process from different angles (top-down, bottom-up, questionnaire style, etc.).
The best part is that many of these assessments are FREE. 🙂
Our ultimate list of of occupational therapy assessments!
These assessments were either found in the in the research we've reviewed in the OT Potential Club, or were suggested by club members!
Assessments for OTs using telehealth
In light of COVID-19 and the shift toward offering virtual services, we have also gathered information on OT assessments for telehealth care delivery.
Introducing the brand-new OT Assessment Search
At OT Potential, we want to make it easy for you to deliver the best care possible. Over the last year, we have been gathering a list of standardized assessments that we found in influential OT-related research studies.
You will find these assessments listed below. Some of them will be familiar, but I suspect you'll also discover some new ones you'll be eager to integrate into your practice.
For members of the OT Potential Club, we took things one step further, compiling everything into a comprehensive OT Assessment Search. You'll be able to quickly find the perfect assessment to kick off your treatments.
For each assessment, you'll be able to quickly see:
Primary patient population
What it assesses
How much it costs
How long it takes to administer
If you need special training beyond your OT degree to administer it
Conclusion
Choosing the right assessment sets you up to provide great care—but finding the right one for your needs can be a challenge. At OT Potential, we seek to collect the scattered and hard-to-decipher information on various assessments and make it simple for you to find what you need in just a few clicks.
Please comment below with features you would like to see in The OT Potential Club Assessment Search, as well as your favorite assessments you think we should add to our list.
---
To get instant access to this growing database of OT-specific assessments, join the OT Potential Club!