The OT Near Me Directory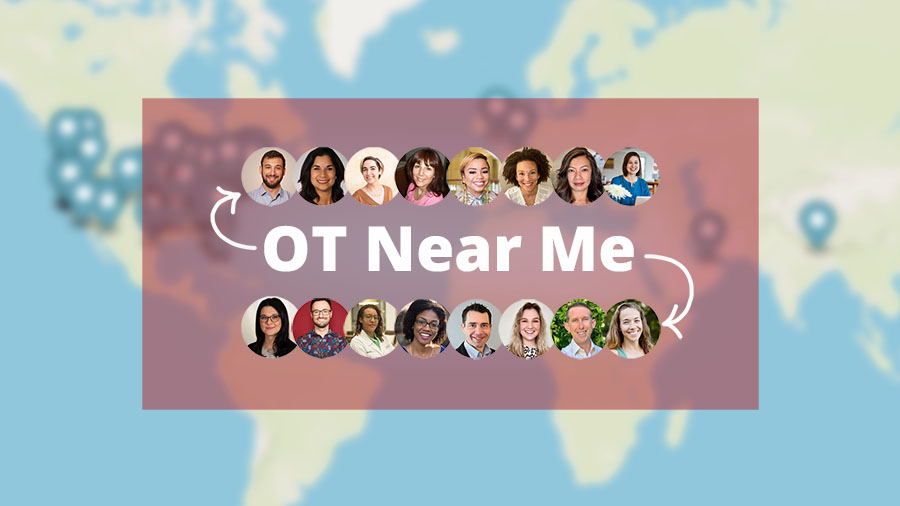 Find an occupational therapy professional near you!
Search for occupational therapy professionals in your area! Sort by settings, clinical interests, and languages to connect in person or via telehealth.
All of the professionals listed here are members of the OT Potential Club, which means they are invested in keeping up with the latest evidence in occupational therapy.
Looking for more OT Information?
We can't wait to connect you with an amazing OT professional, but we understand you may have questions related to our credentials or the settings we work in. Below you'll find more details about specific OT settings.
OT Practice Settings
On these pages, you'll find information about each practice area. You'll also find mini directories where you can search for OTs in their practice areas.
Mental Health OT (coming soon)
General Information about Occupational Therapy
If scrolling through the OTs on the map above has piqued your interest in any other OT-related questions, we have the following guides as a great starting point.
OT Associations Around the World
Occupational therapy is a globally strong profession. If you look at the map and can't find an OT near you, consider reaching out to your country's national OT association:
Argentina | Australia | Austria
Bangladesh |Belgium | Bulgaria
Colombia | Croatia | Czech Republic
Kazakhstan | Korea | Luxembourg
Morocco | Netherlands | New Zealand
Romania | Singapore | South Africa
Switzerland | Taiwan | Trinidad & Tobago
United Kingdom | United States
The World Federation of Occupational Therapists has 101 Member Organizations and represents approximately 550,000 occupational therapists around the world! (So, don't give up! There is likely an OT in your area!)
How Do I Get Added to this OT Directory?
To be listed (and found) on the OT Near Me Directory, all you have to do is join the OT Potential Club!
If you're an occupational therapist, occupational therapy assistant, or occupational therapy student, we would love for you to join our OT community. The heart of the OT Potential Club is all about staying up to date with the most important OT research.
There is such exciting OT research being published, but we'll need to be united and working together to distill and implement this critical information.