Sarah Lyon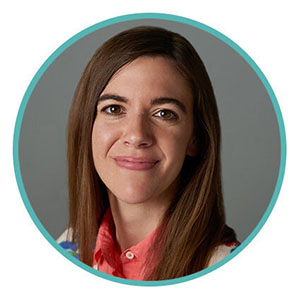 OTR/L
Aurora, Nebraska, USA
OT Potential
I am on a mission to help the majority of occupational therapy practitioners from around the globe make a habit of regularly exploring new OT-related research. We do this through our public facing resources on otpotential.com, and through membership in the OT Potential Club.
Setting
Clinical Interests
Administrative Interests
About
I received my BA from St. Olaf College, then moved to the Big Apple and earned my master's degree in occupational therapy from New York University. Since then, I've worked in numerous facilities, including a critical access hospital, an acute trauma hospital, and a state inpatient psychiatric hospital.
In 2011, I launched OT Potential because I realized we needed a reliable source of quality occupational therapy-related content and resources. I've also had to opportunity to create content for brands like VeryWell Health, WebPT, MedBridge, Saebo, and NeuroLutions. I love spreading the word about our wonderful profession, and am grateful for the opportunity I've had to collaborate with others who share my passion. 
Running OT Potential is truly the perfect professional fit for me, as I blend my diverse clinical background with my knack for creating clear, action-oriented content that's designed to help OTs grow into the best possible practitioners.
I'm also a prairie girl at heart, and have ultimately chosen to return to my hometown and raise my children in Aurora, Nebraska (home of the strobe light).
Contact Information
OT Potential
1109 12th Street
Aurora, NE 68818
402-937-9501