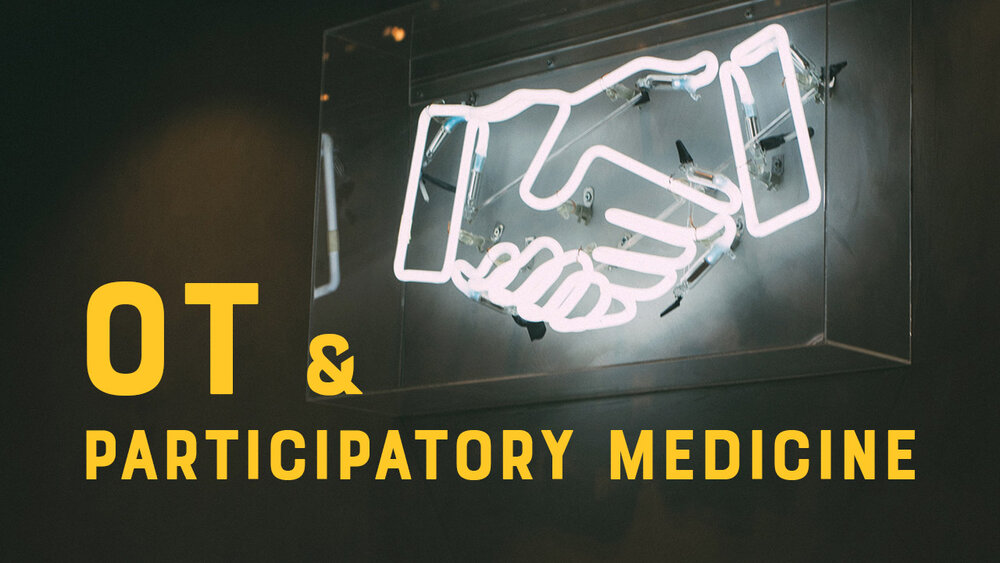 Most of us became OTs because we saw a career with collaboration at its heart. Occupational therapy provided a space in healthcare where we could truly partner with our patients, and we could approach healthcare from a holistic lens.
Unfortunately, the current healthcare climate can make it difficult to provide the holistic, collaborative care we dreamed of. Instead, our sessions can feel dictated by ever-changing legislation, insurance regulations, and productivity expectations.
Luckily, the client-centered partnerships that have been foundational to our profession for over a century are gaining new attention throughout the medical community. Opportunities are arising for OTs to lean more fully into the collaborative relationships that we know will bring the most value to our patients.
In this post, we will define participatory medicine and share the Participatory Medicine Manifesto as a tool for therapists to encourage collaboration.
Try 2 Free CEU Courses!
⭐ AOTA-Approved ⭐
What is participatory medicine?
Participatory medicine might be a new phrase for many OTs, but it is likely a familiar concept.
The Society for Participatory Medicine defines participatory medicine in this way:
Participatory medicine is a cooperative model of healthcare that encourages and expects active involvement by all connected parties (patients, caregivers, healthcare professionals, etc.) as integral to the full continuum of care.
The Participatory Medicine Manifesto (ready for OT use!)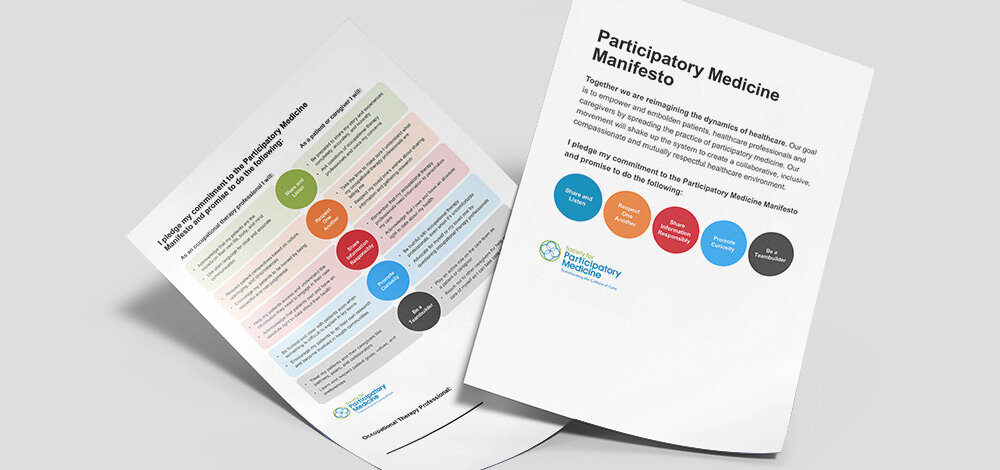 Although we strive to form true partnerships with our clients, we haven't always had the tools and strategies to make that vision a reality.
That is why I was SO EXCITED to discover the Participatory Medicine Manifesto, which was created by the Society for Participatory Medicine.
The manifesto lays out expectations for both the healthcare professional and the client. You can learn more about it here.
The society was also gracious enough to work with us to create this OT-specific version above. It is ready for you to print.
I can see it serving as a handy reminder to read every now and then…or even a page that you print off and take into your sessions to talk through with your clients.
Want to learn more?
If you're like me, once you learn about the concept of participatory medicine, you are going to see the concept in action everywhere!
The first place I was was introduced to the concept was in this journal article:
eHealth, participatory medicine, and ethical care: a focus group study of patients' and health care providers' use of health-related internet information
I was also able to join the Society for Participatory Medicine, which has awesome resources available to the public!
Finally, Lauren Sheehan, OTR/L, OTD, and I recorded a one-hour podcast on the topic of participatory medicine and eHealth, which you can listen to at your convenience (and earn a CEU credit for if you join The OT Potential Club).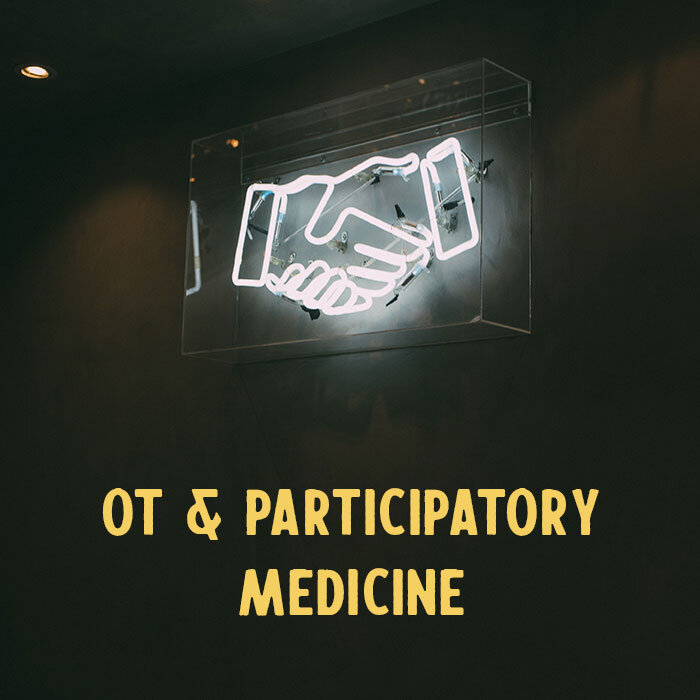 OT, eHealth, and participatory medicine: research and practical takeaways (CE Course – 1 hour)
Read the full course description here.