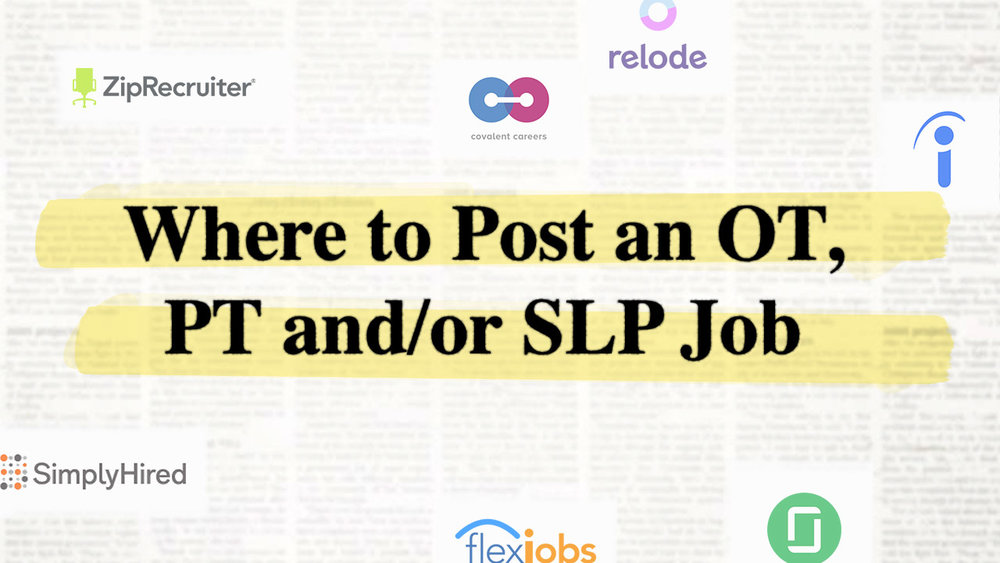 Congratulations! Your practice is growing, and it's time to add an occupational therapy, physical therapy, or speech-language pathology professional to your team!
It's an exciting time, but it can also be a stressful time, especially if it's your first time hiring a new therapist or assistant.
You're probably asking yourself:
"Where should I post an OT, PT, or SLP job?".
You might be weighing your options as you peruse the plethora of job boards out there; after all, there are so many options, it can make your head spin!
(And, obviously, you want to post your job in a spot where you'll reach the top candidates, without breaking the bank.)
This article covers the factors you'll want to consider when you post a job to hire an OT/A, PT/A, or SLP/A, and then walks you through your many options for sharing the position.
Try 2 Free CEU Courses!
⭐ AOTA-Approved ⭐
---
Factors to consider before deciding where to post your rehab therapy job
There are many different options for spreading the word about your rehab jobs, and it really depends on a few factors:
Your location
Where you live (or where your practice is located) has a lot to do with where you should post your job. A good place to start is by asking around to other local practice owners and employers. Ask them where they have found their best hires.
Ask yourself if you are willing to pay for relocation costs, too. If you're only considering local candidates, you can save a lot of money by only sticking to local job boards. But if you're interested in hiring top talent, and are willing to assist with relocation costs, you can consider posting on nationally based job boards.
Your budget
Different job boards have different pricing schemes. Some might be excellent options, but they might be too pricey for a smaller clinic.
There's also the consideration of hiring an outside party (a recruiter, which is discussed below) to help you with your hiring efforts. This can be extremely efficient, but it comes at a cost.
Consider how much you're willing (or able) to pay to hire the right OT, PT, or SLP professional, and that will make the hiring process go much more smoothly.
The role itself
Is your role extremely niche-based? Do you require a certified hand therapist (CHT) with 15+ years of experience working with pediatric athletes? Do you run a telehealth practice? Are your hours ultra flexible? Inflexible? Is it a travel role?
Certain job boards cater to various types of therapists. For example, FlexJobs caters to potential hires who are seeking flexible and/or remote roles. This type of site would be perfect for posting a telehealth, PRN, or consulting role.
To recruit or not to recruit?
Many practice owners are busy.
VERY busy.
And hiring new clinicians takes a lot of time. You have to screen them, interview them, verify their licenses, call their references, and ensure they have up-to-date CPR cards.
Recruiters can help expedite this process, which is why many practices hiring travel therapists opt to use recruiters to help with staffing. But recruiters are expensive. VERY expensive. They will often take a commission from any placement, and this could be up to 25% of the new hire's first year's salary!
Similar to a recruiter is a staffing agency. If you're hiring for a temporary or travel role, you might want to work with a staffing agency. Staffing agencies have pools of therapy professionals whom they pay (and you pay the agency) to fill short-term assignments in a given location.
---
Your (many) options for posting a rehab therapy job
Your local network
Before we get into where to list your therapy jobs, never underestimate the power of reaching out to your local network.
Email the therapists and assistants you know in the area, and let them know that you have an opening. You can also check with your local state association to see if they offer the option to share jobs with their mailing list.
This option is often considered best because it's free, and you're working with candidates who are somewhat vetted by your existing network.
Consider asking the following if they know of anyone searching for jobs:
Current and former employees
Students
Coworkers
Grad school classmates
Local AOTA, APTA, or ASHA chapter members
National job boards
Job boards are one of the least expensive options for posting therapy jobs, but many of them still do cost money, at least if you want your listing to actually be seen by candidates. Here's a run-down of the top job boards out there.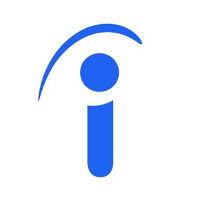 Indeed is probably the most oft-used option out there. It's easily the most popular job board, and it's often the first one people think of. That's good for you, as an employer, because most OT, PT,and SLP professionals out there will search for jobs on Indeed.
Cost: It's free to post a job on Indeed, but it's such a huge marketplace, your job might get lost in the shuffle unless you choose to sponsor it, which does cost money. Rates start at $5/day, which averages out to about $150/month.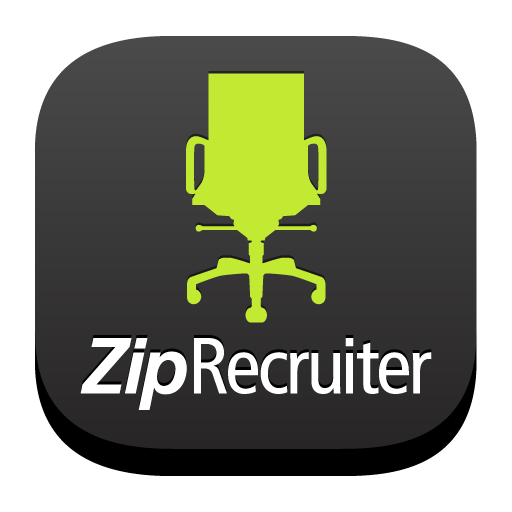 ZipRecruiter is a little newer to the game, but it's definitely making a name for itself with lots of marketing efforts. You might have noticed that I use a ZipRecruiter board on my site. It doesn't offer quite as much variety in jobs as indeed, but the descriptions of the roles are often very robust, and it does enable applicants to quickly apply to jobs, so you might get more applicants because of its ease of use. That said, when someone uses the quick-apply feature, they don't have to try as hard, so you might not get applicants who are interested as they would be if they used other boards.
Cost: It's free to post a job on ZipRecruiter, but the fee is pay per click, meaning that you pay per how many people click on the job description.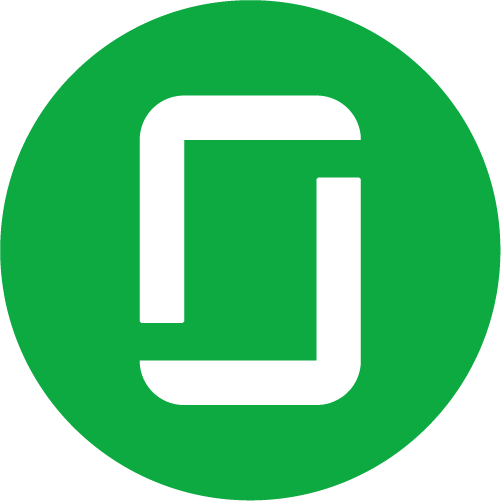 Glassdoor is a site devoted to transparency into corporate culture. Job seekers can look up companies on Glassdoor and find information about their hours, pay, mission/values, culture, and the types of interview questions they ask. Because of this, when applicants apply to your job, they're usually very excited about more than just the role; they're excited about the potential of working for a specific company. It would behoove you to have your happy employees write positive reviews of your workplace on Glassdoor, as no reviews or negative reviews can dramatically detract from your applicant pool.
Cost: You can expect to pay anywhere from $249 to $349 per month for a single job posting, depending on where you live.
Therapy-specific job boards
OT-specific job boards
This job board is part of the JobsTherapy.com family of therapist-owned staffing websites. JobsOT offers two options: posting jobs or searching for candidates.
Cost: There's a monthly fee of $199 for posting a job. You can also opt for an OT profile search, but it's quite pricey, and there aren't that many OTs on the platform at this time.
The AOTA professional association offers job posting services. They have a reach of 200,000 OT practitioners. There is no recruitment service, but you pay more to reach one of the largest audiences out there, and everyone you reach is a card-carrying AOTA member.
Cost: The service costs $300/month, but if you want to post for longer than a month at a time, you can save money by bundling months.
This job board boasts that it's the leading OT job board, but it appears that there are only seven states served. Has a bit of a "fly by night" feel, honestly!
Cost: Unclear, as there's no dedicated page for pricing. You'd have to reach out via their contact form for more information.
PT-specific job boards
The APTA (American Physical Therapy Association) runs a job board for members. Approximately 30% of physical therapists are APTA members, so you'll reach a wide audience if you post here. Listings show on the site, and they're also emailed out regularly.
Cost: It's unclear how much it costs to post a single PT or PTA job for a month, but you can purchase a "power pack" for multiple job listings of 30 days apiece, which costs $400 for six months.
Like the OT equivalent, PT Jobs is specific to its own niche. It's difficult to say whether there are enough PT professionals using this site to make it worth it.
Cost: It's $199/month to post a physical therapy job, and you can also sign up for their custom recruiting services. You can also pay $299/month to access 456 job-seeking members of the site.
SLP-specific job boards
The American Speech-Language-Hearing Association (ASHA) website has a spot where you can post jobs. The benefit to using this site is that you reach ASHA members.
Cost: You can post single jobs starting at $350/month, and you can also list multiple jobs, as well as opt for either monthly or package deals.
This is another smaller job site for SLPs, and it's difficult to ascertain how many speech therapists are using this site, and pricing information is difficult to find.
Cost: While this site seems to be connected to the other JungleBoards sites, pricing info is not readily available. You'll need to reach out for more information.
Social media options
For better or for worse, social media is becoming more and more entrenched in our lives. For this reason, many folks are turning to social media to post jobs, and it's quite effective.
Facebook groups
Facebook groups are great for sharing outside job postings to a targeted audience. You can also create custom job postings in certain groups. Some job groups charge listing fees, and others do not. Here are a few that might interest you:
Occupational Therapy Job Seekers Facebook Group
This large (and always growing) group is run by OT Potential, and has several moderators. It's free to post a job, but jobs will be screened by the admin prior to posting.
Speech and Language Therapy Jobs Worldwide
This Facebook group contains over 9,000 members, and employers can contact the group moderators for job listing fees. No recruiters are allowed; you must go through the group moderators to post jobs.
Facebook job listings
If your organization has an active Facebook presence, you can actually post jobs through Facebook. Here's more information about how it works.
Cost: Free, but you might need to boost posts (which is like sponsoring posts on traditional job boards) to get it seen.
LinkedIn is a hybrid site. It's mainly a professional networking website, but it has added job-listing capabilities in the last few years, and anyone with a business listing on the site (which is free) can post a job. There's even a special app that job seekers can download when they're looking for jobs. LinkedIn has an Easy Apply feature, which means some of your job applicants might not send in a cover letter. It also means that it's so easy to apply for a job with you, many unqualified (or disinterested) people might apply for the role. The onus will be on you to screen your candidates.
Cost: LinkedIn uses a pay for performance structure. You set the average daily budget for your listing, and LinkedIn will charge up to 1.3x that budget (at the most) on a single day.
Conclusion
As you can see, there are tons of options for getting the word out there when you're hiring an OT, PT, or SLP professional.
It really boils down to the job itself, budget and location considerations, whether you have a strong network you can leverage, and how much help you'd like with the hiring process.
---
Did I leave anything out? Please let me know in the comments below! Happy hiring!