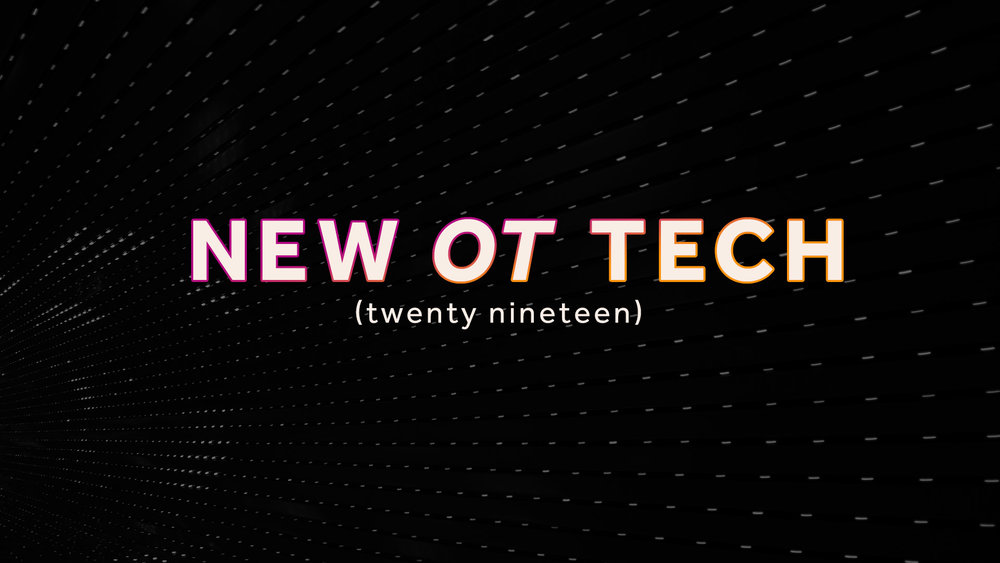 Technology isn't necessarily something OTs associate with daily practice. We're often used to using low-tech devices like theraputty, EMRs (which are often clunky, if we're being honest), and sock aids.
Of course, all of these devices are extremely helpful in the recovery journey—but we also owe it to our patients to stay up-to-date with technological advancements that can help them live their best lives.
That's why we've been working to keep this list of new and notable OT technologies updated for you.
The list began when Lauren Sheehan, OTD, OTR/L visited the Consumer Electronics Show in 2018, and we updated it again following the 2019 AOTA Conference.
We hope that this post will provide some inspiration and new tools for your OT tool kit!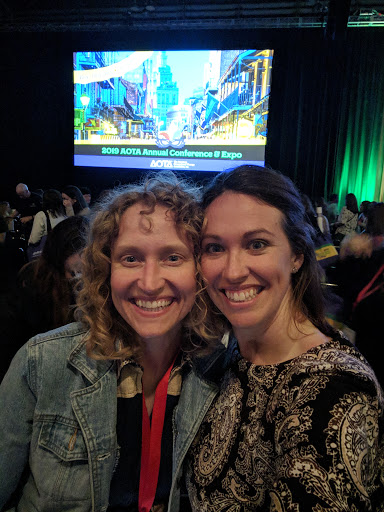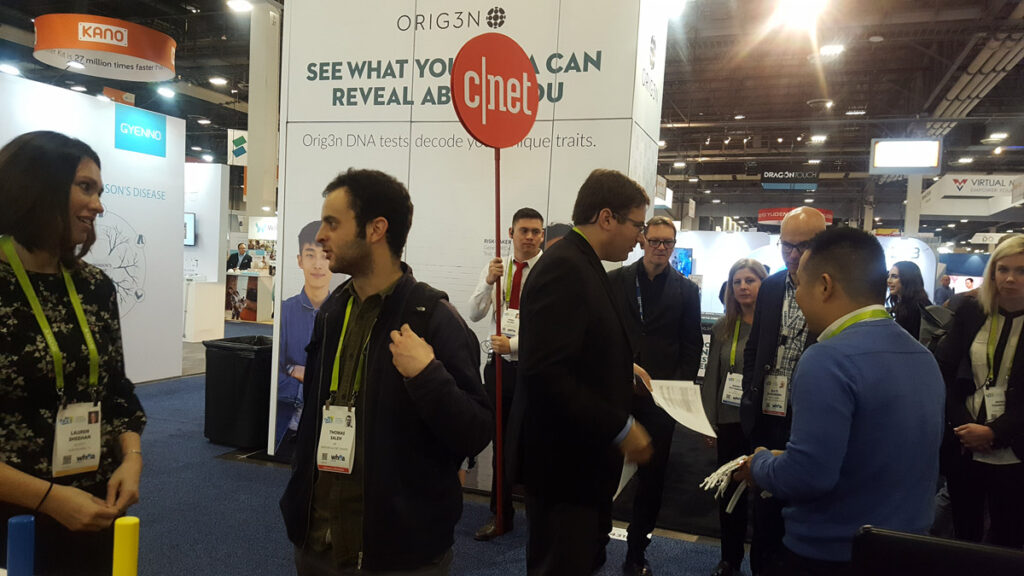 Tech tools and companies OTs should be following
Clothing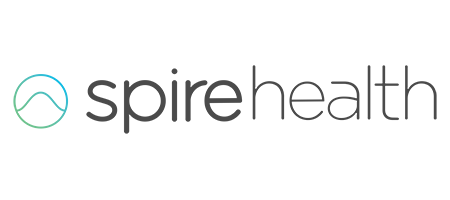 Spire's Health Tags
Instead of creating "smart clothes," Spire works with your existing wardrobe to "make your clothes smart."
Spire's Health Tags can be attached to a user's bra, underwear, or running shorts. With a 1.5-year battery life, the tag tracks breathing patterns, stress, sleep, heart rate (including variability), and activity level. This device pairs with the Spire app for real-time tracking and data analysis, enabling you to identify trends.
While there are numerous potential benefits, one of the largest applications I can see is in the home health population; these tags can yield valuable information for those battling chronic health conditions such as cardiac issues and COPD.
Another benefit of wearable technology is the ability to view objective biometric data, enabling OTs to determine whether strategies like energy conservation and work simplification are making a measurable difference for a client.
In addition, as a client uses these trackers for longer periods of time—and as big data gets more condition-specific––we may be able to use these wearables to identify potential relapses before they lead to readmissions.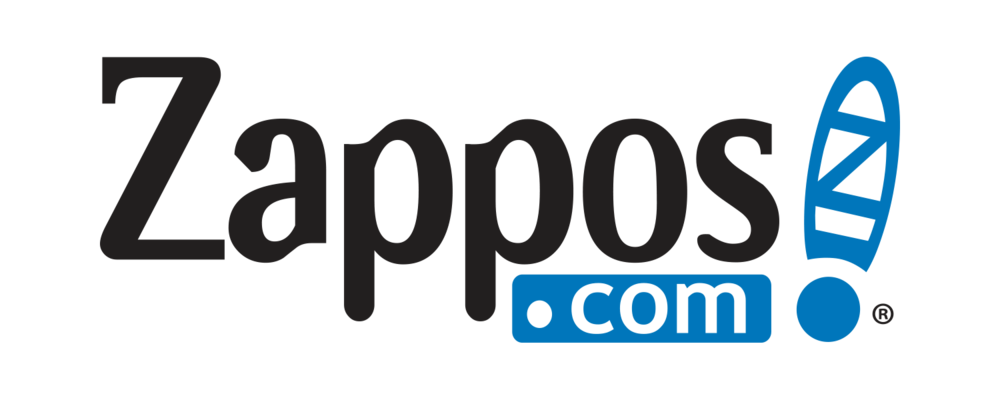 Zappos' adaptive clothing and shoe line
Zappos has created a new adaptive clothing and shoe line for individuals with disabilities. The company's offerings include accessible, zippable shoes and sensory-friendly clothing. It's exciting to see a well-known company taking a stand to make fashionable and accessible clothing for people who need it. Zappos' line is a great reminder that technology and assistive devices don't need to be super high-tech to be useful.
Gaming
MindMaze's MindMotion Go and MindMotion Pro
MindMaze is putting the finishing touches on two gaming-based devices that can be used at home or in the clinic, depending on the model. Both MindMotion Go and MindMotion Pro are scheduled to launch in the US market in December, 2019.
The MindMotion Pro is designed to be used in a clinical setting, and the MindMotion Go is designed for use in the home environment. Both devices were developed to help improve hand and arm function following stroke by using gaming-based rehab. Mind Maze's MindMotion Go is a camera-enabled, Kinect-based system that encourages repetition through 26 training games that are full-body as well as individual-limb driven. MindMaze's Mind Motion Pro, an in-clinic device, is a camera-based tool (9 axis) with more sophisticated technology.
MindMaze isn't just playing in the rehab game, though; the company just reported a partnership with MacLaren Racing! In the event of incidents and/or accidents, brain-sensing technology will track and transmit key neural signatures from race car drivers to track-side medical teams!

Mightier by Neuromotion Labs
Mightier is game-based behavior modification for kids. The child wears a heart rate monitor throughout game play. As his or her heart rate increases, the game difficulty intensifies and the child must emotionally self-regulate in order to continue game play. Kids work on a variety of different skills, including increasing activity level, emotional regulation, and frustration tolerance.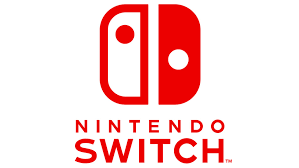 The Nintendo Switch
The Nintendo Switch is a portable game system that allows you to interact with others by using removable sides as controllers. The device can be docked and used as a stationary system—or it can be used as a handheld game for an individual.
Some of the games might be appropriate for use in an OT setting. For example, the game 1-2 Switch consists of 28 minigames, including a shaving game, a sandwich-eating game, and a telephone game. OTs can use this console to help clients work on skills that are applicable to everyday life.
The XBox Adaptive Controller
Microsoft has recently increased its focus on accessible gaming, and has even released an adaptive controller that was designed by OTs!!! In fact, there's even an OT employed on the Microsoft team these days, working on accessibility features and considerations for individuals with disabilities. Learn more in this OT Unleashed episode. The XBox Adaptive Controller works with a variety of switch inputs to make it truly customizable for patients' needs!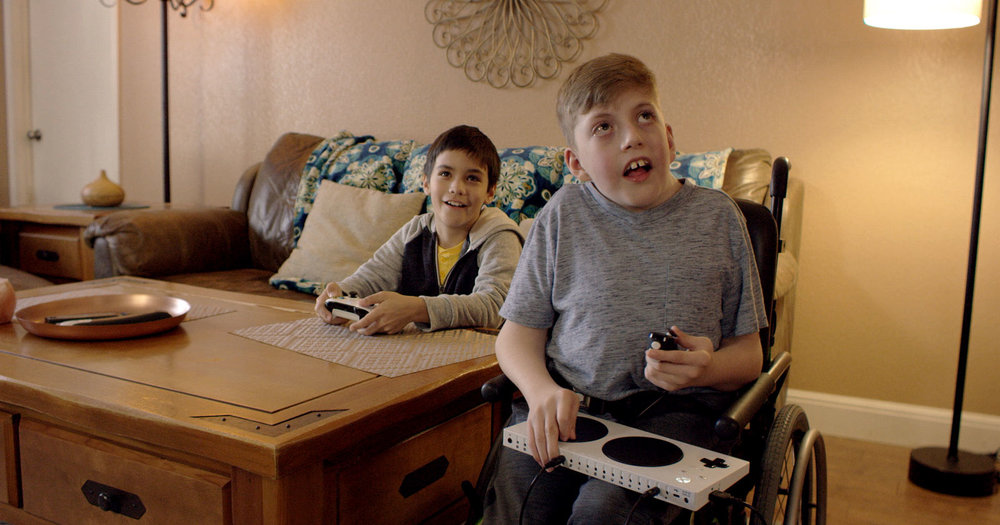 SMART home technology (a.k.a. automating our ADLs!)


Alexa and Google Home (and Home Mini)
This year, the stars of the show in SMART home technology (in regards to helping those with disabilities) were definitely the Alexa and Google Home (and Home Mini), all of which allow users to integrate devices into a voice-controlled world.  
Artificial intelligence (AI) and face recognition were also big on the scene this year, turning security into a smart face-recognition system that would allow someone with disabilities the ability to safely admit known caregivers into a home.
Yummly

In 2017, Whirlpool acquired Yummly, an app for online recipes, and they're working together to make our kitchens and meal prep experiences smarter.
A user can scan his or her pantry and refrigerator to determine which recipes fit the ingredients they have. If they're missing an ingredient of a recipe they've chosen, it connects with Instacart to order the items.
It also allows the kitchen to scan a frozen meal and automatically set an oven temperature or microwave settings to cook the meal, without the user having to manually enter that information.
After a user chooses a recipe and the time he or she would like to eat, the app provides notifications to let the user know when to start making and cooking the meal to get it on the table at the designated time. This may allow someone with cognitive challenges or difficulties with attention and memory to be independent in the kitchen.
Smart rehabilitation and robotics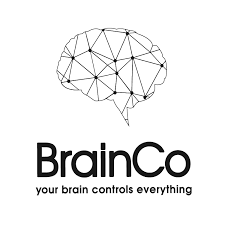 BrainCo
BrainCo uses EEG technology to assess and training attention, primarily in the education space.
Imagine being able to determine which educational interventions are most successful, from an attention standpoint, in a special needs or OT classroom. The Focus series aims to better understand the attentional patterns of people with special needs, such as ADHD and autism, in order to increase engagement in the classroom.
The "Lucy" series device will allow users to control electronic items such as smart home technology, toys and robotics––as well as mobility devices such as wheelchairs—using only their brainwaves. This could allow patients with very little mobility, as in high-level spinal cord injuries as well as those with disorders such as "locked in syndrome", to have more control of their environments. Lucy is a nicely designed, wireless system that is taking next steps toward a brain-machine interface.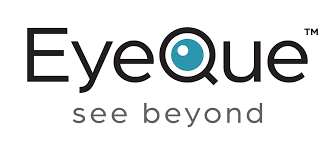 EyeQue
EyeQue is a personal vision tracker that connects to a cell phone to allow for refraction measurements and prescription tracking. This is a great tool for patients who have progressive visual issues and want to track and monitor their vision changes. Their new product, EyeQue Insight, allows for binocular vision testing by therapists in low vision or vision rehab settings, as well as by driver rehabilitation specialists. The binocular testing program takes about three minutes to complete.
The exciting development with products such as EyeQue is making health tracking, such as vision testing, available to parts of the world that might not otherwise have reliable access to optometry services.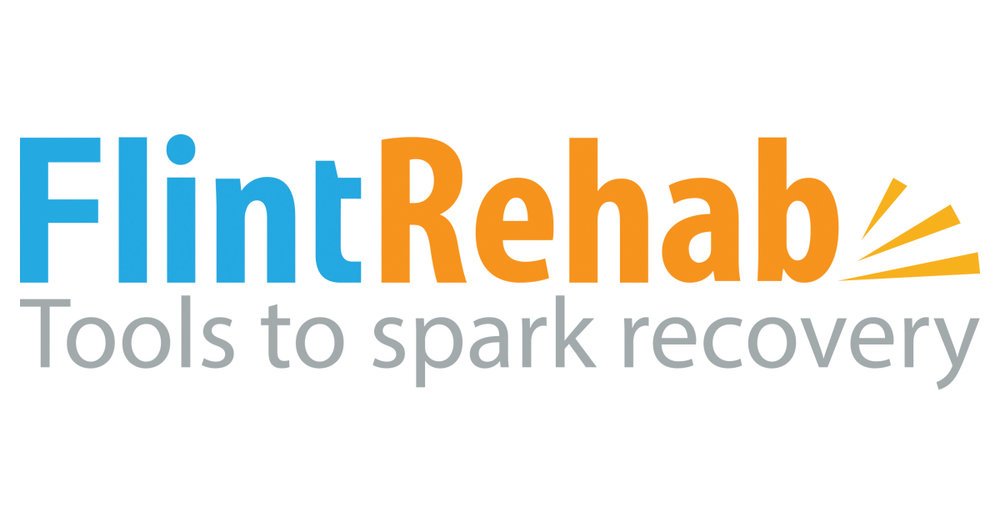 Flint Rehab's MiGo
Flint Rehab has some well-known devices (including the Music Glove and FitMi system), and they also have a newer one called the MiGo.
The MiGo is a repetition counter that is somewhat like a pedometer for repetitions of arm movement. The company is working on a second version that can more easily tell the difference between arm swings and intentional repetitions. Currently, the device can be used for repetition counting, and some support and rehab groups are using it to create internal "challenges" to motivate users to increase their daily repetitions. Challengers can even talk to each other through the MiGo app.

Liftware's product line
You might already be aware of Liftware's products, including the Liftware Steady and Liftware Level. These are eating utensils that, although simple, can make life much easier for individuals with disabilities. For example, the Steady makes it easier for those with tremors to feed themselves, and the Level helps promote self-feeding for those with mobility issues related to the hand-to-mouth motion. Liftware provides a good reminder that technology doesn't have to be super complex to be effective at helping our clients gain independence.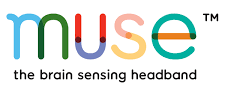 Muse
Muse is a mobile EEG brainwave sensing device that can be used to understand and manage the states of your brain, in order to induce a calm state of mind. Muse is a headset that is paired with an app and gives the user signals about his or her state of mind.
There is also a robust developer kit, as well as support to use the Muse headset for research purposes.
Again, I think that these opportunities to gather objective data about biometrics and states of mind are perfect pairings for occupational therapy. This information could be a powerful way to show that what we do is effective not only in subjective ways, but that we're actually able to transform the way the brain responds.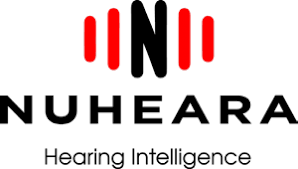 Nuheara
Nuheara initially wanted to increase the way that the average person is able to experience sound. However, the company was surprised and excited that people with a variety of hearing and attention challenges started using its products.
The IQbuds Boost use what they call "Ear ID" to calibrate to the user's hearing profile. A unique hearing profile is created for the user, and the device can serve as an alternative to hearing aids by allowing the user to control his or her settings through an app. IQbuds Boost will offer an audiological hearing screening as a part of their package, allowing the user to assess and track their hearing profile, in addition to modifying how they hear the world around them.
The LiveIQ buds, an additional product, allows for touch control for active noise cancellation. The buds can also modify what the user hears, accentuating conversation and drowning out distracting background noise. This could be extremely beneficial for auditorily sensitive individuals, such as those with autism and ADHD.

Omron's product line
Omron led with their desire to reduce heart attacks and strokes with "Going for ZERO." This refers to their vision of zero strokes and zero heart attacks!
Their blood pressure watch, HeartGuide Wearable Blood Pressure Monitor—which ships in September, 2019—pairs with the Omron app, allowing patients to take control of their health and track their trends to share their stats with their physicians. Omron also offers a really low-profile EKG monitor that pairs with the app.
As we continue to see more products centered around health tracking, companies like Omron are hoping to change behavior from "checking" health indicators, such as blood pressure, to habitual "health monitoring."

OrCam
OrCam MyEye 2.0 is an assistive-technology device for those with low vision, blindness, and severe dyslexia. It consists of a lightweight smart camera mounted to the user's eyeglasses, which instantly reads text aloud from any surface, including computer screens, product labels, dollar bills, and more.
Using complex algorithms and AI, the camera can be taught familiar faces that can then automatically be identified and whispered in the user's ear when the familiar face enters the field of view.
Essentially, the OrCam MyEye allows for the world of visual information to be dictated to a user in real-time without being connected to the cloud or tethered to a cell phone. At the present time, OrCam is not covered by most insurances, and is only available in the US in the languages English, Spanish, and French.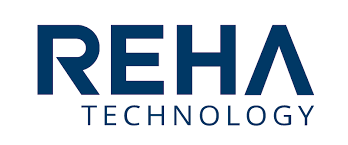 Reha Technology's Armotion
Reha Technology has released a new device called Armotion. It's a portable robotic trainer that incorporates interactive games to improve patients' ability to undertake personal self-care and domestic tasks. There are three modes: passive, active, and active-assistive. Advanced users use the active-assistive mode, which enhances their therapy experience by providing cognitive-based movement and strength training.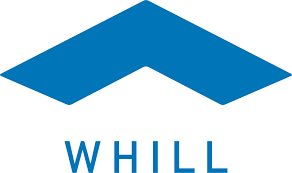 WHILL
WHILL is a company that was started by a group of automotive, consumer electronics, and medical device professionals. This team of designers and engineers dreamed of pushing the boundaries of pedestrian transportation for everyone, particularly for those who have difficulty walking.
Enter their personal electric vehicles.
The Model Ci Whill Ultra-Portable Wheelchair touts form and function in a personal electric vehicle. It has not yet been approved by the FDA, so the device is currently only available as personal mobility device that can be used by people who have difficulty walking—but wouldn't qualify for a wheelchair through medical necessity.
The Series M Whill Power Wheelchair is customizable (back and cushion, as well as seat angle) for users who do not have high positioning or pressure-relieving needs. The design is sleek and attractive, but the limited options for high-needs users doesn't currently make it an appropriate choice for complex seating.
Tech advances for the clinician

Biometrics Ltd.
Biometrics offers various instruments designed to accurately measure components of a hand therapy evaluation, such as grip and pinch strength or range of motion. The devices are ultra sensitive and automatically import the readings into the software. They also have sensors associated with the gaming components, which can detect voluntary muscle contractions.
The Angle X sensor, which is small enough to be placed on a single joint, detects movement against gravity—and its small size enables it to isolate very precise movements.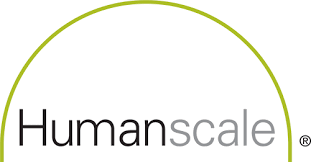 Humanscale's ergonomic line
In speaking with some of the folks at Humanscale, they not only want to create beautiful, functional products to improve ergonomics and workplace comfort, but they also want to improve the lives of occupational therapists and others doing worksite ergonomic assessments.  
In 2018, Humanscale released the Ergo IQ, which allows companies to detect potential ergonomic issues before they cause injury. This would allow therapists to also use the dashboard for recommending specific items as solutions (even if they aren't sold by Humanscale).
The QuickStand Eco and QuickStand Under Desk were items they were showcasing as sit-stand options for easy conversion of traditional workstations.

Pocketalk
The Pocketalk is a hand-held, instant, two-way voice translation device that fits in your pocket. The device can translate up to 63 languages in real time using Google Translate. Speech is transferred to the screen in text and relayed verbally. Plus, 20 exchanges are saved so you can pull patient quotes for documentation as needed.
The Pocketalk does require wifi, mobile data, or a personal hotspot to function, so the device might not be appropriate for all treatment settings.

Willow
I have worked with a lot of new moms in the OT world over the years. As a manager, it was always challenging to assist these moms in figuring out how to fit pumping into their work routine. With typically only one designated pumping room, it was necessary to schedule new moms, particularly if there was more than one employee needing to pump at any given time.
The Willow Wearable Breast Pump makes pumping easier with a hands-free, tube-free, wireless device that allows new moms to pump whenever, wherever. This decreases the stress and increases the mobility of moms who are trying to fit pumping into their daily work life. Women can pump while they go for a walk, lie down, commute, or engage in any number of other daily activities. Interested moms can apply the amount that insurance will cover toward this pump, and then pay the remainder out-of-pocket.
Willow is currently in Beta, but this could really help support new moms and decrease the stress of having to be tethered to a wall outlet when pumping.
Conclusion
As you can see, technologies that once seemed like items out of sci-fi fantasy shows are quickly entering the worlds of our patients and our practices. These new technologies present great opportunities for our field, especially if we wish to position ourselves as experts in how health interacts with function and the environment.
I look forward to continuing to share these new advances with you, the OT Potential community, as technology continues to deliver opportunities for us to elevate our practice and improve the lives of our clients.
---
Are there new technologies that you're aware of that are going to transform the way we deliver care or create increased independence for our patients? If so, please share in the comments!
---
About the Author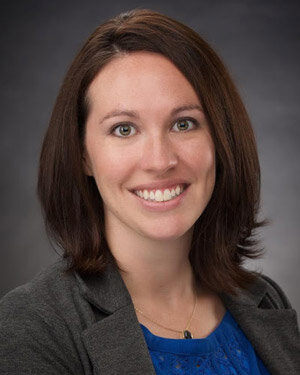 Lauren has been an occupational therapist for 10+ years in a neuro-rehabilitation clinical setting, working with individuals with neurologic injuries and illnesses. She also spent a handful of years working in clinical administration and director of rehab roles for both small community hospitals and facilities in large, urban areas.
She has spent the last three years of her career working for rehabilitation technology companies, assisting with product and process development for products that serve stroke patients. She's currently the Field Clinical Manager for NeuroLutions, a device company committed to developing quality products that incorporate innovation such as BCI (Brain Computer Interface) stroke rehabilitation technology.
She has a passion for supporting individuals with neurologic injury and illness through greater accessibility to technologies that can be used at home to increase function and improve quality of life. Outside of work, Lauren enjoys singing, cycling, and traveling.