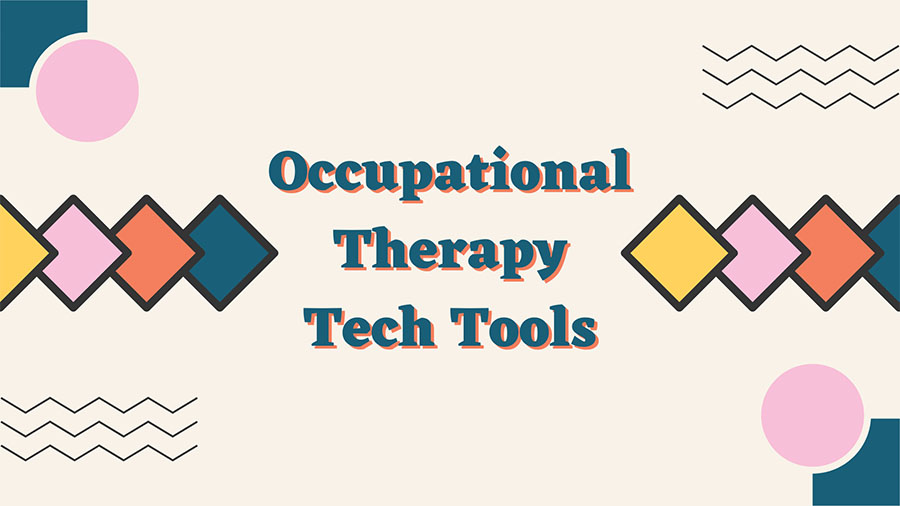 Occupational therapy and technology are going to keep merging even more closely. We are going to be using more tech tools in rehab. And, more and more OTs are going to find jobs in the health tech industry.
The intent of this article is to introduce you to the broad categories of tech tools that are on the market—and the companies who probably should have OTs working for them. 🙂
Please note, I broke the technologies into these different categories for readability, but several of the technologies could span multiple categories:
Try 2 Free CEU Courses!
⭐ AOTA-Approved ⭐
Prevention / Early Treatment as a Service
Some of the most exciting advances in healthcare entail preventing health events before they happen. Prevention as a service is a proposed business model to shift us away from our current disproportional health spending AFTER an acute health care event has occurred. I'm excited to add more companies to this list in the future.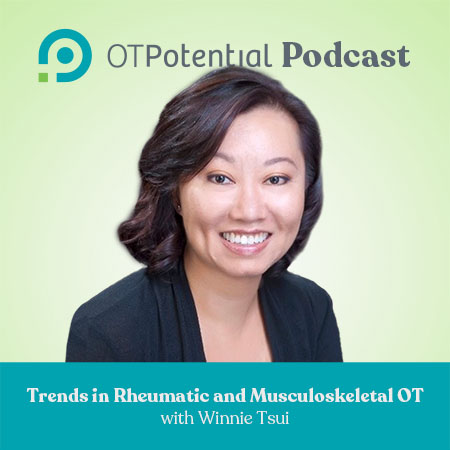 We recently interviewed Winnie Tsui , OTL, CHT, MBA, on the OT Potential Podcast. She works at Kaia Health, which is on the frontiers of prevention as a service!
Early Detection
If we can't prevent a disorder then detecting it early is the next best thing! Many of the wearables listed below also fit into this category. But, I'm featuring this technology that helps you detect changes you your vision:
Virtual Reality (VR) / Augmented Reality (AR) / Gaming for Rehab
These are some of the most well-known rehab tech solutions, as they seek to make individualized therapy more engaging. If you are interested in this particular area, there is an International Society for Virtual Rehabilitation for you to join!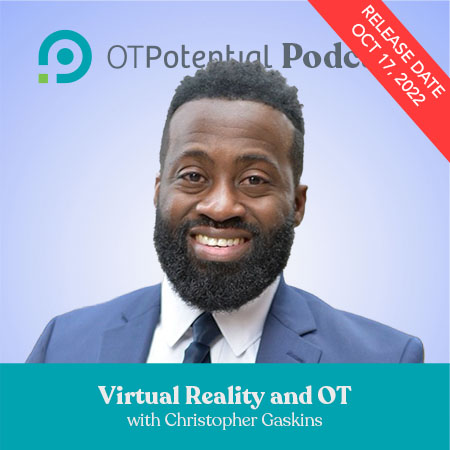 Virtual reality and augmented reality definitely have a place in OT care today and in the future. It was awesome chatting with Christopher Gaskins, MS, OTR/L, CSRS, on the podcast about this exciting topic!
Brain Computer Interfaces
Brain computer interfaces are probably the most mind-bending form of health tech. They entail "a direct communication pathway between the brain's electrical activity and an external device, most commonly a computer or robotic limb." The implications for rehab are fascinating. Luckily this technology is still in the early stages, so we have some time to wrap our heads around it!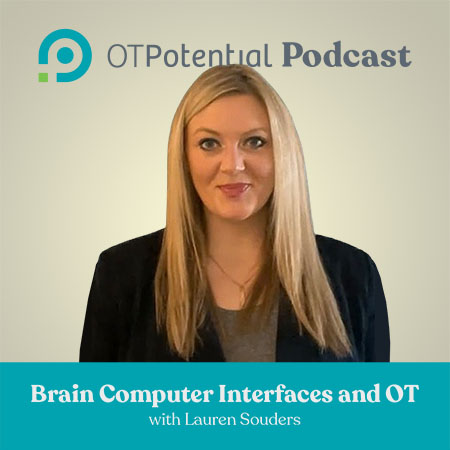 Lauren Souders, MOT, OTR/L, CBIS, CSRS, is on the frontlines of BCI and OT. Make sure to check this podcast episode out if you're interested in the future of brain computer interfaces.
Wearables
Wearables have had incredible adoptions—but for some reason seem underutilized in rehab. Below I'm going to list the popular health trackers, and the ones used for specific conditions. I don't know exactly what this will look like, but I hope to see an increased utilization in rehab for these amazing devices!
Popular wearables:
Condition specific wearables:
Artificial Intelligence
AI overlaps with several of our other categories, particularly wearables. But, I wanted to highlight it's distinct role is helping to analyze large data sets, and make the information actionable!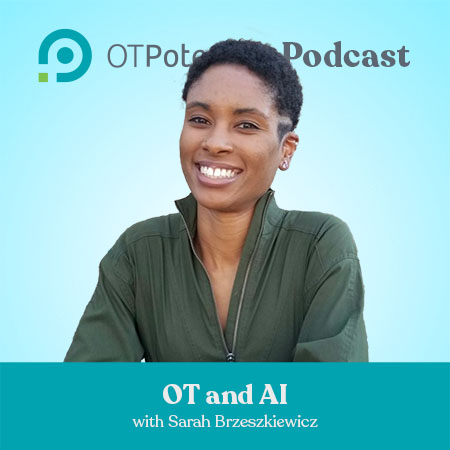 Sarah Brzeszkiewicz, OTR/L, is a clinical advisor at Sensi.Ai. Check out this podcast episode if you're curious about how OT and artificial intelligence will work together in the future.
Robotic Therapy
I wrote an article about robotic therapy in 2018 and by 2022 the devices I had featured had all been taken off the market. I think active assist robotic therapy still has a place in the future of rehab, but it may not be a stand alone category. Here are some examples of robotic therapy options that are still on the market:
Care Coordination
Care coordination may not sound like a tech category, but given how fragmented our healthcare system can be, technology platforms are filling in the gaps!
Health Data Analytics / Health Records
Again, this may not be top of mind when you think of tech tools—but analyzing big data is going to be a major player in the future of rehab. And, this is a great career pathway for OTs. Notable players in this area include:
Patient Experience
Again, this may not seem like a tech heading. But, it ABSOLUTELY is. I'm sure everyone reading this can think about a subpar patient experience they have personally had. At best, these involve hours wasted in a waiting room… Amazon in particular is interested in how technology can improve the patient experience and recently moved to acquire:
Adaptive Technology
Last but not least are adaptive technologies, which OTs are more well-known for working with! You can learn more about adaptive and assistive technology in this blog post. Here are three companies I've been following.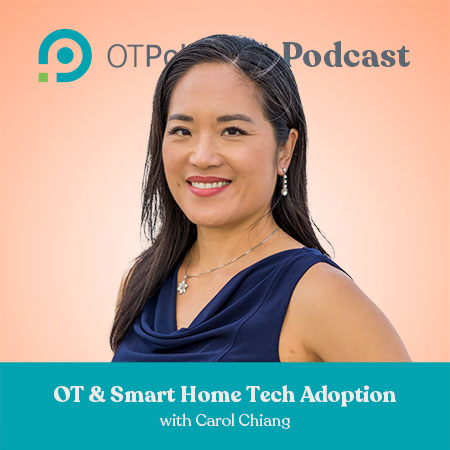 Carol Chiang OTR/L, CAPS, ECHM, CHAMP, is a home modification cccupational therapist, realtor and aging in place expert. Carol believes that the future of healthcare is in the home. Check out this podcast to hear more about home tech adoption.
---
Find fellow OTs in health tech
These occupational therapists have identified themselves as working or interested in health tech!
---
Conclusion
Phew! I wasn't expecting this when I started, but: this felt like one of the most important blogs I've written. I think the future winners and losers on these lists will have a huge impact on occupational therapy.
All I know is that I want OTs working at all of the companies mentioned above! I hope you consider clicking through to careers pages to see the opportunities available to therapists.
In the comments below, let me know what companies you would like to see here! I am already looking forward to my 2023 update of this post!
---
Are there new technologies that you're aware of that are going to transform the way we deliver care or create increased independence for our patients? If so, please share in the comments!