Earn 1 hour of continuing education by joining OT Potential after taking this course.

Scheduled to be released October 4, 2023.
The number of OT's providing perinatal care is on the rise.
Which is exciting…and necessary.
There remain so many gaps in the care of new and expecting moms, among which is treating incontinence.
As we'll see in our featured journal article, a staggering percentage of women experience incontinence postnatally, despite the known effectiveness of pelvic floor muscle training as a treatment. The article specifically explores the cost effectiveness of different models of pelvic floor therapy.
The main takeaway?
It is more efficient to offer services to prevent incontinence during pregnancy than to provide treatment services to manage incontinence postnatally—and that group-based treatment can be a cost-effective way to do it.
After we break down the article, we're excited to explore all of this further with pelvic floor occupational therapist, Kyrsten Spurrier, owner of the Perinatal Pelvis. This episode will be hosted by Carlin Reaume of Supported Mama.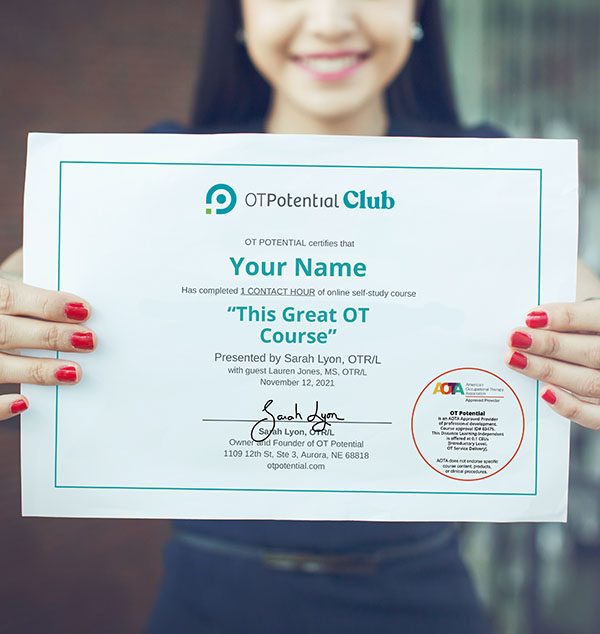 Earn

1 hour

of continuing education
1. Listen to the podcast for free.
2. Sign up for the OT Potential Club.
3. Pass the quiz and download your certificate!
Primary Journal Article Explored
When you log in, be sure to check out the OT Potential Club's written breakdown of the following research article. Then, share your questions and thoughts with fellow practitioners.
Supporting Pelvic Floor Therapy Research
Supplemental Pelvic Floor Therapy Materials
Learning Objectives
You will be able to identify three clinically effective models of care to address urinary incontinence.
You will be able to recognize the most cost-effective model of service provision for pelvic floor muscle training.
Agenda
Intro (5 minutes)
Breakdown and analysis of journal article (5 minutes)
Urinary and Fecal Incontinence Postpartum
What are the treatment options?
What was the intent of this research?
What were their methods?
Results
Discussion and implications for OT practice
Discussion on practical implications for OTs (50 minutes)
How did you get interested in this practice area?
Tell me about your current practice with The Perinatal Pelvis.
What were your impressions of this article?
This article focuses on pelvic floor muscle training to address incontinence and highlights the value of preventative services being offered during pregnancy. Can you speak to your holistic approach to treating pelvic floor dysfunction?
Tell us about your group-based offerings.
Can you share a memorable client story that stands out to you that highlights the value you bring to this work as an OT?
What is the biggest lesson you have learned (or barrier you have overcome) in your journey as a private practice owner thus far?
What does success mean to you? What do you think has made you successful as a practice owner thus far?
What's next for you and Perinatal Pelvis?
What would be your ideal vision for OT perinatal care & what do you think it will take to make that ideal vision happen?
1 hour (0.1 AOTA CEUs). Released online from Aurora, NE.
This course is an independent/self-study course delivered via podcast on iTunes, Spotify, Google Play & more. Explore your listening options on the OT Potential Podcast page.
If you need accommodations to take this course, please contact us and we will address your needs on an individual basis.
If this course were to be canceled, please see our cancellation policy on our terms page.
In order to receive a certificate for this course, you must first listen to the podcast in its entirety. Then, you will need to take the test (found at the top of this page) and earn 75% or higher. If you pass, a certificate will be automatically generated and sent to your email.
Target Audience/Educational Level
Our target audience is occupational therapy practitioners who are looking to learn about OT & Perinatal Pelvic Health. The educational level is introductory.
Financial and Non-financial Disclosures
It is the policy of OT Potential to disclose any financial and non-financial interest the provider or instructor may have in a product or service mentioned during an activity. This is to ensure that the audience is made aware of any bias of the speaker.
We here at OT Potential have no financial stake in this topic. Our guest, Kyrsten Spurrier, also has no financial disclosures.
Speakers
I believe every mom should feel empowered, supported and strong in their bodies. Pelvic health therapy was introduced to me after birth trauma of my first son. I felt isolated, embarrassed and weak in my body and even after going to pelvic floor therapy I felt that there was a great need to be better and to think more holistically.
In 2021, I opened The Perinatal Pelvis where I strive to look at the physical, emotional and mental aspects of pelvic floor dysfunction as well as provide treatment that can integrate into a clients life. My goal is to change the care and culture of maternal health in my community so that mother's truly understand that they deserve better care.
Dr. Carlin Reaume is a pelvic floor therapist in Sacramento, California.
Carlin has more than 15 years of experience as a therapist and educator. Utilizing her clinical expertise in Lifestyle Redesign®, she has focused her career on expanding occupational therapy's role in non-traditional and emerging practice areas including workplace wellness, college student health, and maternal health.
She holds specialty certifications in Perinatal Mental Health (PMH-C) through Postpartum Support International and Pregnancy & Postpartum Corrective Exercise (PCES) through Core Exercise Solutions. Dr. Reaume is also a Registered Yoga Teacher (RYT-200), a certified postpartum doula through Cornerstone Birthwork Training, and a graduate of Loyola Marymount University's Yoga Therapy RX Certificate Program.
Carlin launched Supported Mama: Pelvic Floor Therapy in 2020 as a way to provide holistic support for women on the journey before, during, and after pregnancy.
Dr. Reaume graduated from the University of Southern California (USC) with both her Master of Arts and Doctoral degrees in Occupational Therapy. She also completed her Master of Arts in Education from Pepperdine University. She has presented her work both nationally and internationally, as well as held leadership positions on the Board of Directors for the Occupational Therapy Association of California. Dr. Reaume currently serves as Assistant Clinical Professor for the Doctor of Occupational Therapy Program at the University of the Pacific in Sacramento, California.
This course was designed to meet your continuing education requirements
We designed the courses in the Club to meet the requirements for "online" and "independent/self-study" courses. For more details read our blog post: Can I earn OT CEUS from a podcast? To verify the requirements from your specific state (within the US), check out our post, OT Continuing Education Explained. If you are outside of the United States and have questions, please contact us.
We are proud to be an AOTA Approved Provider and to meet the requirements for your NBCOT renewal.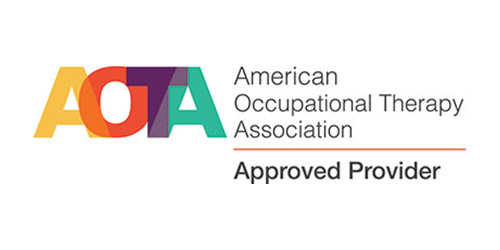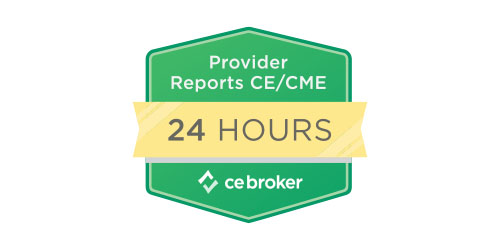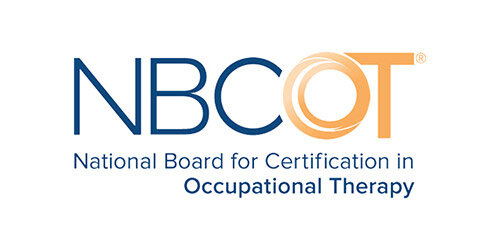 ---