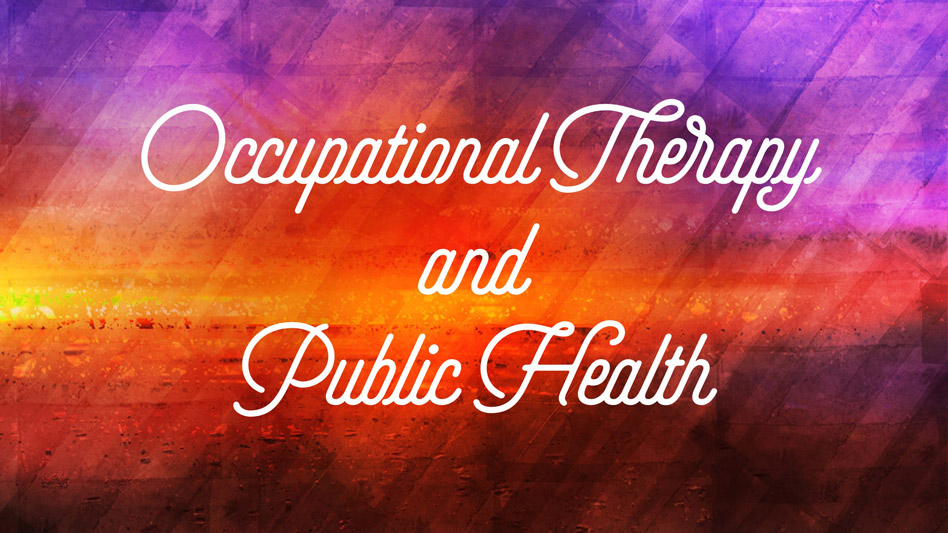 Occupational therapists strive to see their clients through a holistic lens, looking at how personal factors interplay with the disease process. However, taking a holistic view also means taking an even wider lens and accounting for how public health issues are impacting our patients and how the provision of health care is itself, part of the public health framework.
Health Care is a Public Health Issue
Public Health, as defined by the World Health Organization, refers to all organized measures (whether public or private) to prevent disease, promote health, and prolong life among the population as a whole – think vaccinations, tobacco control, etc. Health care, on the other hand, has traditionally been viewed as a person-centered approach to improving health: one treatment, one patient at a time. When health care fails as a system to provide patients with good and equitable care, it becomes a public health issue. In the United States of America, many people avoid care or cannot obtain care due to cost, complexity, mistrust, and poor access, to name a few. Most recently, multiple studies show that as high deductible health plans proliferate, patients are increasingly underinsured and foregoing the care they need. Patients are more likely to delay care and then seek care in an emergency room if they are underinsured. Paying for rehabilitation, after the cost of a hospital stay, is most likely out of the question.
Opportunities for public health and health care integration are numerous, from improvements to health information technology and provision of on-the-ground data that can influence policy to the collaboration of prevention educators and medical staff. See this fact sheet for studies related to public health and occupational therapy; more integration is surely an advantageous endeavor.
What could OT look like using a Public Health lens?
Very different from the health care most of us know today.
Imagine a health system that is completely aligned. Multiple doctors from primary care to specialists to social workers share the same electronic system that communicates effectively with every provider and every practice in your community…the State…the entire country (I know this is pie in the sky, but hear me out). A patient's medical journey can be tracked effectively from the primary care visit to the hospital stay and through rehabilitation. Furthermore, and most important to the Occupational Therapist, recovery can be placed in a holistic paradigm, with access to information on the physical, mental, and emotional health needs of the patient that is influencing their recovery process. This electronic medical record will also track population health patterns within the patient population. Practices will have the ability to compare health data between sites and across entire communities. In addition to the seamless communication and effective treatment of the patient during the provision of care, the public health and prevention side of the formula is dialed into the needs of the patient population. For example, public health workers will have real-time access to data showing increases in falls of elderly patients from skilled nursing facilities. As a result, County health departments and community-based organizations will increase awareness and education campaigns to the community. Public health trainers will intervene at the nursing facility, increasing training for staff and educating members on improving strength and posture to prevent falls.
The collaboration of public health and health care requires work from all parties. The public health community must step forward and approach the 'issue' of the health care system with as much of an aggressive approach as it treats tobacco control, motor vehicle safety, and the obesity epidemic. Health information technology must improve and health policies must reflect real-time issues faced by today's patients.
What does further integration of public health and occupational therapy look like for the Occupational Therapist?
Health care, and in this case, more specifically, the OT, has an opportunity to integrate into a public health framework, no matter the size of the practice or the number of patients.
Solo-practice OTs-

collaborate with other practices with a goal of sharing data

or

collaborate with a community-based organization that many of your patients frequent, creating a more seamless environment to understand the health of your patients post-treatment in an effort to improve health and promote rehabilitation.

OTs that work within a practice that solely provides rehabilitative services-

improve communication between providers by hosting a weekly meeting to better understand the more global patterns that may be evolving in your patient population, preventing declines in health.

OTs in a co-located space-

perhaps serving patients in a primary care practice, discuss patients in a weekly round table. This weekly practice could produce incredible therapeutic results for patients once providers share information they thought irrelevant or unimportant. Furthermore, providers will have an opportunity to discuss system issues that need remedied, ultimately influencing the entire patient population.

OTs in a large practice with multiple sites-

it may be advantageous to connect with a University or County health department to discuss information sharing that might be useful for improving education and awareness of the most salient issues seen in your practices.
No matter the size of your practice, connect with leaders in the community to maintain a pulse on the health status of your community's population. Seek out leaders in Public Health to develop relationships; Columbia University offers an amazing dual degree which leads to a Master of Science in Occupational Therapy and a Master of Public Health.
As it stands today, the health care system in America is not producing a healthier population and therefore must be viewed with a public health lens. Even taking the small steps toward increased communication within a practice can improve the health of the surrounding community. It's imperative that we start somewhere, even if we start small, if it improves the health of the population.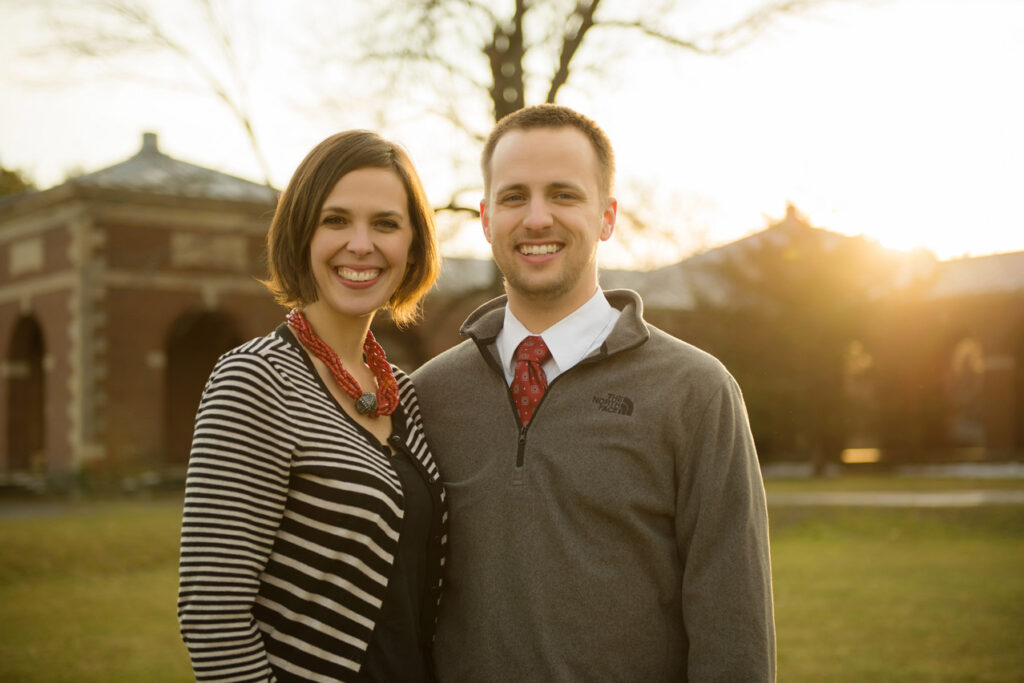 Amanda Scates-Preisinger, MPH lives in Philadelphia, PA with her husband and two children. She received her B.A. from St. Olaf College in Spanish and Political Science and her Master of Public Health degree from the University at Buffalo. Her work experience includes project management, grant writing, program planning and evaluation, and research. Amanda's current endeavors include corralling her equally adorable and destruction-prone children, working as a Public Health Consultant, and finding a spare moment to enjoy a book, yoga, or a walk outside.