Earn 1 hour of continuing education by joining OT Potential after taking this course.

Listen: Apple | Spotify | Google
In this one hour episode of the OT Potential podcast, you will be introduced to the Kawa model and how it can be used to foster collaboration for a rehab team.
The Kawa Model uses the metaphor of a river to depict one's life journey. In this mental model, occupational therapists enable, restore, and/or maximize their client's life flow.
The model can be used with individual clients and groups. And, we'll begin our episode by looking at research that explores how an acute care therapy team used the model to openly discuss and problem solve their team flow.
We are incredibly honored to welcome on Dr. Michael Iwama, PhD, MSc, BScOT, a co-creator of the Kawa Model. Dr. Iwama will deepen our understanding of the Kawa Model, and we'll discuss how the model and the specific research we are looking at can inspire your OT practice.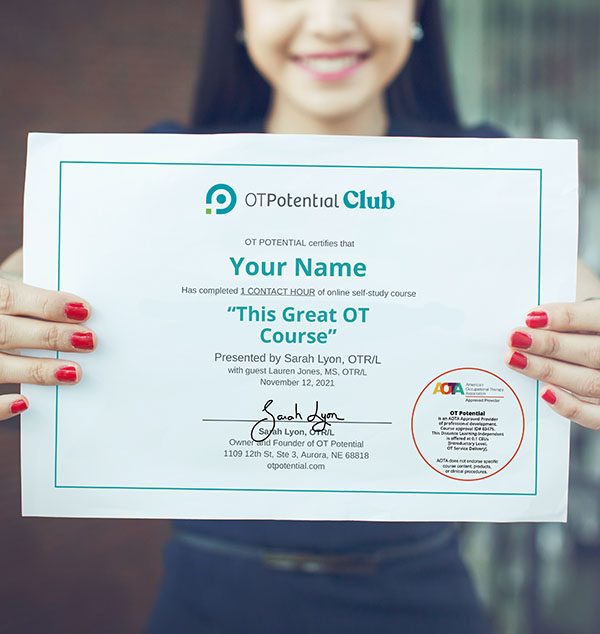 Earn

1 hour

of continuing education
1. Listen to the podcast for free.
2. Sign up for the OT Potential Club.
3. Pass the quiz and download your certificate!
Primary Journal Article Explored
When you log in, be sure to check out the OT Potential Club's written breakdown of the following research article. Then, share your questions and thoughts with fellow practitioners.
Supporting Research and Journal Articles
Learning Objectives
You will be able to identify the 5 interrelated constructs of the Kawa Model.
You will be able to recognize the flexibility of the theory and how it can be utilized to foster team collaboration.
Agenda
Intro (5 minutes)
Breakdown and analysis of journal article (5 minutes)
Why team collaboration is important in acute care.
What do we know about fostering effective team collaboration?
The Kawa Model and fostering team collaboration
What was the purpose of this article?
Who were the participants?
How was the team-building intervention structured?
How was the effectiveness measured?
What were the results?
What did the authors conclude?
Takeaways for OT practitioners
Discussion on practical implications for OTs (with guest Dr. Michael Iwama) (50 minutes)
Can you tell us the story of how you first found OT?
Can you tell us the story of how the Kawa Model was first developed?
I'd love to hear your two-minute description of the Kawa Model.
I have a couple quick questions about the model, before we look at our research article:

The two contributing factors I had to pause the longest on were driftwood and spaces, can you describe them to me in your own words?
In the model, there doesn't seem to be an explicitly set component of OT- is that correct? Can you speak to that?

Turning to the research article, what were your initial impressions of reading this article?
What do you think are some of the strengths of the Kawa in team building?
One of the biggest barriers I thought of to replicating a program like this was having a facilitator who has the time to run the team building program and also the confidence in utilizing Kawa in this way. What do you think is the threshold of familiarity with the model that someone would need to utilize it with teams?
For people who would like to dig deeper into the Kawa Model and its application to their practice, how would you recommend they get started?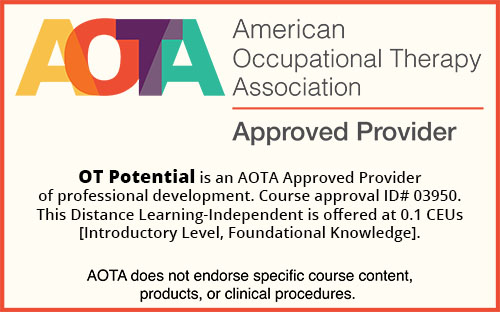 1 hour (0.1 AOTA CEUs). Released online from Aurora, NE.
This course is an independent/self-study course delivered via podcast on iTunes, Spotify, Google Play & more. Explore your listening options on the OT Potential Podcast page.
If you need accommodations to take this course, please contact us and we will address your needs on an individual basis.
If this course were to be canceled, please see our cancellation policy on our terms page.
In order to receive a certificate for this course, you must first listen to the podcast in its entirety. Then, you will need to take the test (found at the top of this page) and earn 75% or higher. If you pass, a certificate will be automatically generated and sent to your email.
Target Audience/Educational Level
Our target audience is occupational therapy practitioners who are looking to learn about Kawa, Collaboration and OT. The educational level is introductory.
Financial and Non-financial Disclosures
It is the policy of OT Potential to disclose any financial and non-financial interest the provider or instructor may have in a product or service mentioned during an activity. This is to ensure that the audience is made aware of any bias of the speaker.
We here at OT Potential have no financial stake in the Kawa Model. As a co-creator of the model, Dr. Iwama has personally invested much time and energy into the model, and may on occasion financially benefit from its promotion, but overall resources for the Kawa Model are offered free of charge and intended to be as accessible as possible.
Speakers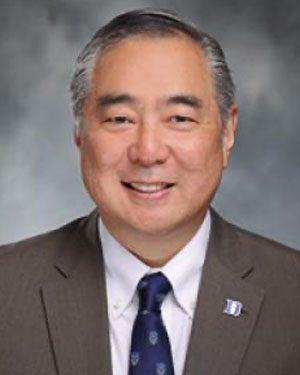 Dr. Iwama currently serves as an occupational therapy professor at Duke University School of Medicine. Most recently, Dr. Iwama was the Dean of the School of Health and Rehabilitation Sciences, and Professor in the Department of Occupational Therapy, at MGH Institute of Health Professions.
Dr. Iwama is an adjunct professor in the Faculty of Medicine at the University of Toronto and holds similar adjunct professorial appointments at six universities in Canada, the United Kingdom, Australia, and Asia. Prior to arriving at the MGH Institute, he was professor and chair of the Department of Occupational Therapy at Augusta University, formerly the Medical College of Georgia. Dr. Iwama completed advanced studies in Medical Anthropology from University of Leiden, Netherlands, and has earned a PhD in Sociology from Kibi International University in Japan, a MSc in Rehabilitation Sciences from University of British Columbia, a BSc in Occupational Therapy from University of British Columbia, and a BSc in Human Performance from the University of Victoria. Read full bio.
Sarah's passion is helping fellow OT practitioners translate evidence into daily practice. Sarah earned her BA in religion from St. Olaf College, then earned her master's degree in occupational therapy from New York University in 2011.
Since then, she's worked in numerous facilities, including a critical access hospital, an acute trauma hospital, and a state inpatient psychiatric hospital. Sarah is the founder/owner of OT Potential. Read more about OT Potential here.
This course was designed to meet your continuing education requirements
We designed the courses in the Club to meet the requirements for "online" and "independent/self-study" courses. For more details read our blog post: Can I earn OT CEUS from a podcast? To verify the requirements from your specific state (within the US), check out our post, OT Continuing Education Explained. If you are outside of the United States and have questions, please contact us.
We are proud to be an AOTA Approved Provider and to meet the requirements for your NBCOT renewal.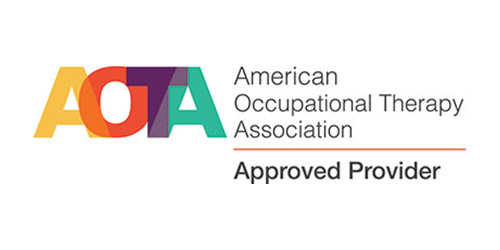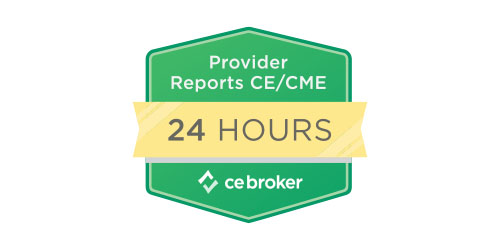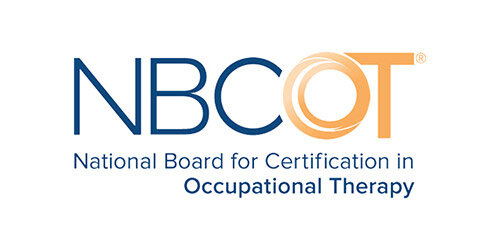 ---