Earn 1 hour of continuing education by joining OT Potential after taking this course.

Listen: Apple | Spotify | Google
Our spinal cord injury clients stay in our hearts and minds. After all, we help them and their families navigate tremendous life changes.
This week's article gives us a solid big-picture review of what we know (and don't know) about spinal cord injury rehab. You'll learn about commonly used assessments, as well as which treatments are gaining traction (and which ones aren't.)
And, most importantly, this article serves as a good reminder that there are simply no magical, straightforward answers in this area of rehab. Instead, these patients benefit most from your occupational therapy lens and your commitment to staying on top of evidence-based care.
To help guide us through this article, and pull out actionable takeaways for your practice, we are excited to welcome Simon Carson, OT/L, MBA. Simon serves as the chief of occupational therapy at the University of Rochester Medical Center.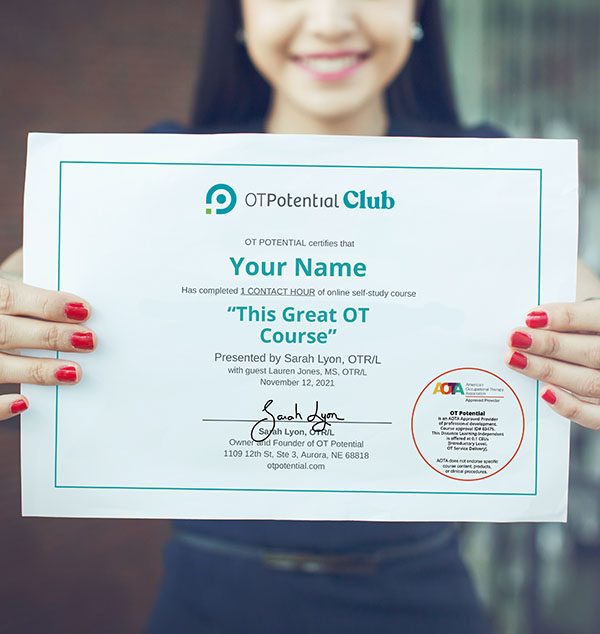 Earn

1 hour

of continuing education
1. Listen to the podcast for free.
2. Sign up for the OT Potential Club.
3. Pass the quiz and download your certificate!
Primary Journal Article Explored
When you log in, be sure to check out the OT Potential Club's written breakdown of the following research article. Then, share your questions and thoughts with fellow practitioners.
Supporting Research and Journal Articles
Additional OT and Spinal Cord Injury (SCI) Resources
Here are more resources for you to explore about OT and SCI after listening!
Article from rapid fire questions: Higher Hospital Spending on Occupational Therapy Is Associated With Lower Readmission Rates
Learning Objectives
You will be able to identify commonly used OT assessments for spinal cord injury (SCI) rehab.
You will be able to identify the SCI treatments with the strongest evidence behind them.
Agenda
Intro (5 minutes)
Breakdown and analysis of journal article (5 minutes)
Introduction to SCI rehab
Why was this systematic review completed?
What were the authors' methods?
What were the results?
Conclusions and Discussion
Takeaways for OT Practitioners
Discussion on practical implications for OTs (with guest Simon Carson) (50 minutes)
Can you tell us about how you found OT—and how you found SCI rehab as an area of interest?
Can you tell us about SCI rehab in your current work setting?
What were your initial impressions of the article?
The authors mention the principles of motor control and activity dependent neuro-plascticiy. Are there guiding frameworks/theories you draw on for SCI rehab?
During an SCI eval, what are some top of mind things you consider?
What are your favorite SCI assessments to use?
The categories of treatments felt pretty broad to me. Can you paint a picture of a typical SCI treatment session in your facility?
Do you have any experience with FES and SCI rehab?
There are so many things you can document about SCI rehab—any tips for doing so efficiently?
SCI rehab is so multi-faceted, how would you recommend we learn more about it? Any specific resources?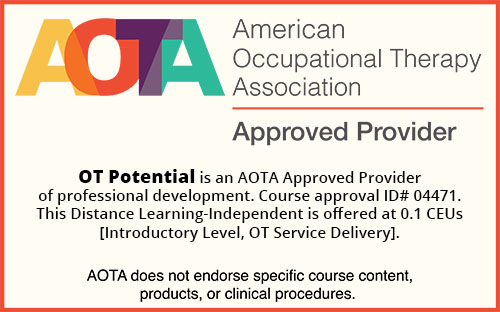 1 hour (0.1 AOTA CEUs). Released online from Aurora, NE.
This course is an independent/self-study course delivered via podcast on iTunes, Spotify, Google Play & more. Explore your listening options on the OT Potential Podcast page.
If you need accommodations to take this course, please contact us and we will address your needs on an individual basis.
If this course were to be canceled, please see our cancellation policy on our terms page.
In order to receive a certificate for this course, you must first listen to the podcast in its entirety. Then, you will need to take the test (found at the top of this page) and earn 75% or higher. If you pass, a certificate will be automatically generated and sent to your email.
Target Audience/Educational Level
Our target audience is occupational therapy practitioners who are looking to learn about OT for Spinal Cord Injury. The educational level is introductory.
Financial and Non-financial Disclosures
It is the policy of OT Potential to disclose any financial and non-financial interest the provider or instructor may have in a product or service mentioned during an activity. This is to ensure that the audience is made aware of any bias of the speaker.
We here at OT Potential have no financial stake in this topic. Our guest, Simon Carson, has no financial interest in this topic to disclose.
Speakers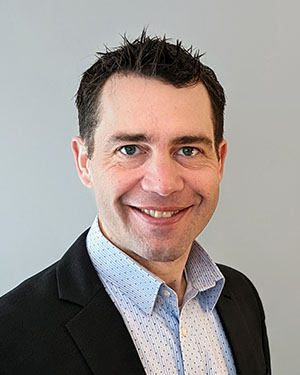 Simon received his Masters in Occupational Therapy from Ithaca College and his MBA and Masters in Medical Management from the University of Rochester's School of Business.
His areas of interest include SCI and cognitive rehabilitation, as well as operations management, quality assurance and leadership. Simon currently serves as the chief of occupational therapy at the University of Rochester Medical Center. Read full bio.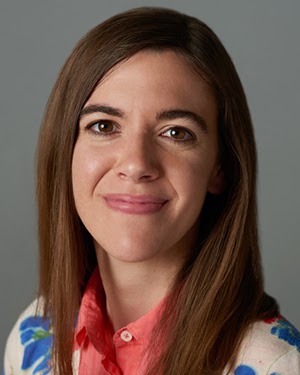 Sarah's passion is helping fellow OT practitioners translate evidence into daily practice. Sarah earned her BA in religion from St. Olaf College, then earned her master's degree in occupational therapy from New York University in 2011.
Since then, she's worked in numerous facilities, including a critical access hospital, an acute trauma hospital, and a state inpatient psychiatric hospital. Sarah is the founder/owner of OT Potential. Read more about OT Potential here.
This course was designed to meet your continuing education requirements
We designed the courses in the Club to meet the requirements for "online" and "independent/self-study" courses. For more details read our blog post: Can I earn OT CEUS from a podcast? To verify the requirements from your specific state (within the US), check out our post, OT Continuing Education Explained. If you are outside of the United States and have questions, please contact us.
We are proud to be an AOTA Approved Provider and to meet the requirements for your NBCOT renewal.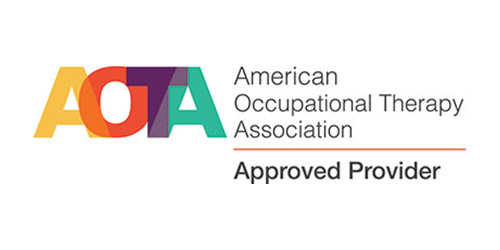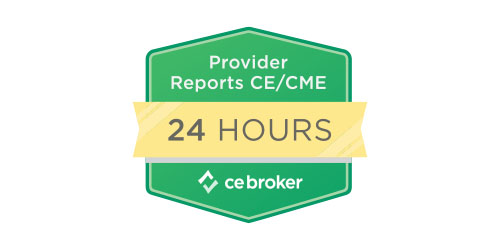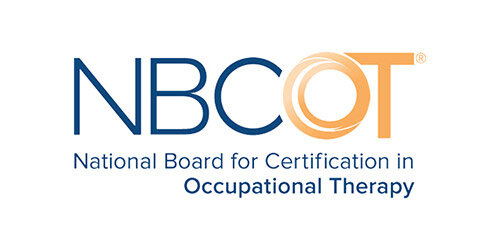 ---