Earn 1 hour of continuing education by joining OT Potential after taking this course.

Listen: Apple | Spotify | Google
As OTs, we believe that creating a therapeutic alliance is one of the most powerful vehicles to change.
But, we also know that there are many barriers that exist to building transformational relationships with our clients
Telehealth can feel like another such barrier—but it doesn't have to be!
The article we are looking at in this 1 hour podcast-based CE course is a qualitative study exploring the parent engagement and therapeutic alliance in teletherapy programs. The author's intent was to begin building a conceptual model to inform improved practice.
After discussing the article, we are excited to welcome Adam Griffin to the podcast. Adam is an OT hailing from Dubai, who has vast experience using teletherapy and coaching fellow OTs in its use.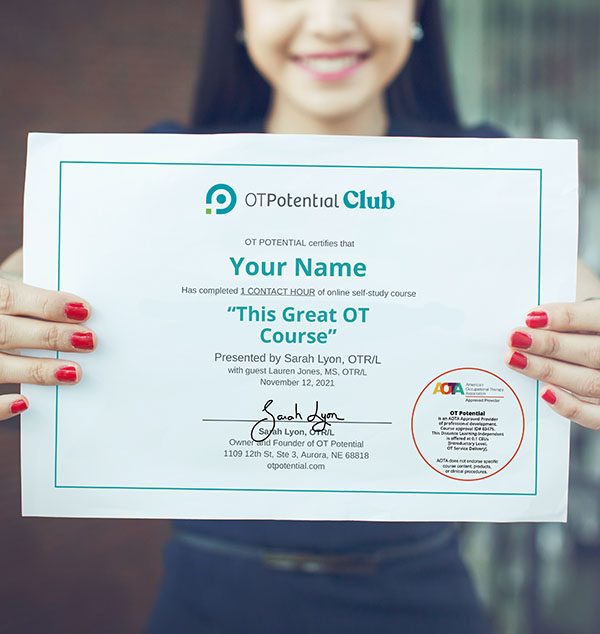 Earn

1 hour

of continuing education
1. Listen to the podcast for free.
2. Sign up for the OT Potential Club.
3. Pass the quiz and download your certificate!
Primary Journal Article Explored
When you log in, be sure to check out the OT Potential Club's written breakdown of the following research article. Then, share your questions and thoughts with fellow practitioners.
Supporting Research and Journal Articles
Learning Objectives
You will be able to identify strategies to build task alliance in telehealth.
You will be able to recognize drivers of relationship alliance in telehealth.
Agenda
Intro (5 minutes)
Breakdown and analysis of journal article (5 minutes)
Quick intro to teletherapy and where the research stands
The known importance of therapeutic alliance
Wait, what exactly is therapeutic alliance?
Therapeutic alliance in teletherapy: what we know and don't know
What was the intent of this paper?
What were the authors' methods?
Who were the participants and what did the interview entail?
What were the findings?
Discussion/Conclusions/Implications
Takeaways for OT practitioners
Discussion on practical implications for OTs (with Adam Griffin) (50 minutes)
How did you first find OT?
How did you get into pediatric teletherapy?
How is teletherapy different from in person therapy?
Did you agree with the premise of the article that parent engagement is a key driver of outcomes in pediatric telehealth?
What are practical things you do to get buy-in from parents and kids? How does that vary by caregiver?
What does "agreement on goals" look like in your practice?
What does "agreement on tasks" look like?
How can you ensure open conversation with parents in the course of therapy?
What is your advice for OTs to improve their therapeutic alliance skills in telehealth?
What do you see on the horizon for teletherapy and OT?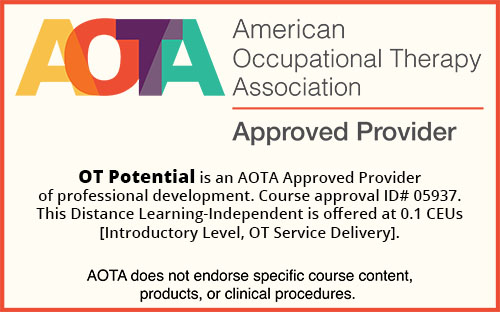 1 hour (0.1 AOTA CEUs). Released online from Aurora, NE.
This course is an independent/self-study course delivered via podcast on iTunes, Spotify, Google Play & more. Explore your listening options on the OT Potential Podcast page.
If you need accommodations to take this course, please contact us and we will address your needs on an individual basis.
If this course were to be canceled, please see our cancellation policy on our terms page.
In order to receive a certificate for this course, you must first listen to the podcast in its entirety. Then, you will need to take the test (found at the top of this page) and earn 75% or higher. If you pass, a certificate will be automatically generated and sent to your email.
Target Audience/Educational Level
Our target audience is occupational therapy practitioners who are looking to learn about Telehealth, Parent Alliance, and OT. The educational level is introductory.
Financial and Non-financial Disclosures
It is the policy of OT Potential to disclose any financial and non-financial interest the provider or instructor may have in a product or service mentioned during an activity. This is to ensure that the audience is made aware of any bias of the speaker.
We here at OT Potential have no financial stake in this topic. Our guest, Adam Griffin also has no financial disclosures.
Speakers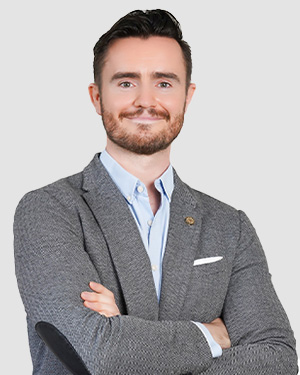 Adam is the Head of Occupational Therapy at Camali Clinic as well as a vocal advocate for disability and inclusion in the middle east. Adam has a wealth of experience and training in supporting young adults with disabilities and their families and has a special clinical interest in DCD, Autism and Child and Adolescent Mental Health.
Adam frequently appears in the media in the UAE discussing disability and healthcare-related topics as well as being a regular speaker at professional panels, international conferences, and workshops. Read full bio.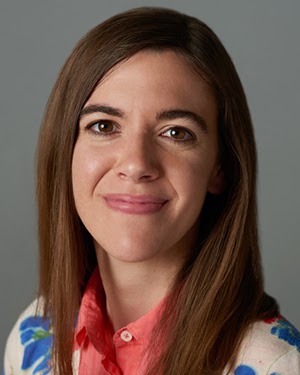 Sarah's passion is helping fellow OT practitioners translate evidence into daily practice. Sarah earned her BA in religion from St. Olaf College, then earned her master's degree in occupational therapy from New York University in 2011.
Since then, she's worked in numerous facilities, including a critical access hospital, an acute trauma hospital, and a state inpatient psychiatric hospital. Sarah is the founder/owner of OT Potential. Read more about OT Potential here.
This course was designed to meet your continuing education requirements
We designed the courses in the Club to meet the requirements for "online" and "independent/self-study" courses. For more details read our blog post: Can I earn OT CEUS from a podcast? To verify the requirements from your specific state (within the US), check out our post, OT Continuing Education Explained. If you are outside of the United States and have questions, please contact us.
We are proud to be an AOTA Approved Provider and to meet the requirements for your NBCOT renewal.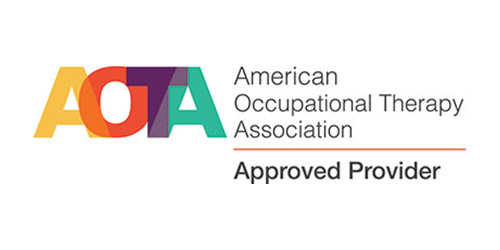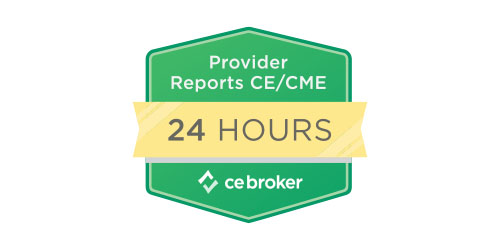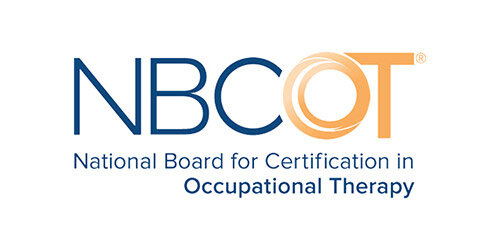 ---