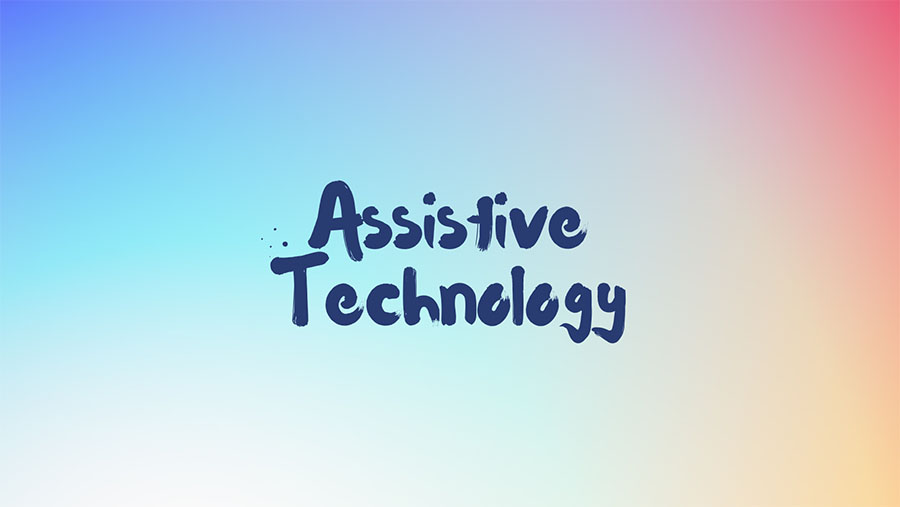 Assistive technology is transforming our society. Thanks to incredible advances, more people are able to participate more fully in their daily lives.
This means:
More people are able to live in the comfort of their own homes.
More students are able to be included in educational programs.
And, the safety and convenience features of assistive tech make life a little easier.
Assistive technology is a big topic, covering many offerings for many people. In this article we are going to break down the types of assistive tech. We'll explain how these technologies are being paid for. And, at the bottom we'll include a directory of occupational therapists who specialize in connecting people with the right technology for them.
Assistive technology definition and related terms:
Assistive technology is an umbrella term covering the systems and services related to the delivery of assistive products and services (WHO). In traditional definitions these services have been thought of as a device to enhance the daily living for persons with disabilities. Devices of this nature include: wheelchairs, hearing aids, communication aids, and prosthetic limbs.
But, the application of assistive tech has become even broader over the years and now includes items like smart home technology, which has implications for the entire population.
Closely related terms that may fall under the umbrella of assistive technology include:
Adaptive Equipment
Smart Home Technology
Home Modifications
Aging in Place supports
Why assistive technology is important:
Assistive technology is important because it can enable people with disabilities to participate in all aspects of society and lead more independent lives.
These technologies can help people with disabilities to perform daily activities, such as communicating with others, moving around their environment, and accessing information.
Assistive technology can have broader societal benefits, such as:
reducing healthcare costs
increasing productivity
promoting inclusivity
reducing the stigma associated with disability.
The need for assistive tech devices is already massive, and it is set to double.
Globally, more than 1 BILLION people need 1 or more assistive products.
2 billion people will need at least 1 assistive product by 2030.
Unfortunately, even though the need is massive the majority of people do not have access to the assistive products they need. WHO estimates that only 1 in 10 people in need have access to assistive products.
Types of assistive technology (with examples!)
Now that you know what assistive technology is and why it is so important, let's look at types of assistive tech and some specific examples.
(Please note, that there has been a massive proliferation in assistive technology available, so we are speaking in very broad terms here.)
Low-tech assistive technology
Low tech assistive technology refers to simple and inexpensive devices, tools, or strategies that can assist people with disabilities in performing daily activities.
These technologies often do not require electricity or advanced technology and can be easily found or created with commonly available materials. Examples of low tech assistive technology include:
Bump dots
Reachers
Weighted pens
Faucet extenders
Low tech assistive technology can be particularly beneficial for people who may not have access to more complex or expensive technologies, or for those who only require minimal assistance. These devices can also be helpful for individuals who prefer to use less complex solutions to meet their needs or who may have difficulty learning to use more advanced technologies.
High-tech assistive technology
High tech assistive technology refers to the use of advanced and sophisticated devices, software, and equipment that help individuals with disabilities or impairments to perform everyday tasks and activities. These technologies can include anything from:
High tech assistive technology often involves the use of computer-based systems, which can be customized to meet the specific needs of each individual whether they are physical, sensory or cognitive impairments.
Assistive technology or the visually impaired
Assistive technology for low vision is crucial because when vision gets low enough your standard handheld magnifiers just can't do enough. The tricky part is the stronger the level of magnification on a handheld magnifier the smaller the lens has to be. So at a certain level it becomes more effective to use digital magnification or avoid relying on vision altogether.
Assistive technology enables individuals to maintain as much independence and ability to engage in their desired occupations even if just for pleasure. Here are some examples of assistive technology for low vision:
Magnifiers: These low tech devices enlarge text, images, or objects to make them easier to see. They can be handheld or mounted on a stand and come in various magnification levels.
Screen readers: These software programs read text on a computer or mobile device out loud to the user. They can also provide audio feedback for other actions on the device, such as clicking on a button.
Electronic magnifiers: These are handheld or desktop devices that use cameras and screens to magnify text or objects. They often have features like adjustable contrast and lighting to make the image clearer.
Braille displays: These are devices that convert digital text into braille characters that can be read by touch. They can be used with computers or mobile devices and are useful for people who are blind or have severe low vision.
Voice-activated assistants: These devices like Amazon Alexa or Google Home can be controlled with voice commands and can perform tasks like playing music, setting reminders, and providing information.
Talking watches and clocks: These devices announce the time audibly, making it easier for people with low vision to keep track of time.
Color identification devices: These devices can identify and announce the colors of objects, which can be useful for people with color blindness or difficulty distinguishing between colors.
Assistive technology for the hearing impaired
Assistive technology is essential for people with hearing impairments as it can help to mitigate the challenges they face in communicating with others, accessing information, and participating fully in various activities. Some of the examples of assistive technology for those with hearing impairments include:
Hearing aids: Hearing aids are small electronic devices that amplify sound, making it easier for people with hearing impairments to hear.
Cochlear implants: Cochlear implants are surgically implanted devices that can provide sound sensation to people with severe hearing impairments.
Visual doorbells: Hearing the doorbell is really important especially for healthcare if home health is involved. Adding a visual doorbell that flashes while ringing loudly can help make sure important visitors don't get missed.
Closed-captioning software: Closed-captioning software can provide text captions of spoken dialogue on televisions, videos, and other media.
Speech-to-text tools: Speech-to-text tools can transcribe spoken words into written text, allowing people with hearing impairments to read what others are saying. And it can be as simple as using built in features like the microphone button on a keyboard on a cell phone!
Vibrating alarms: While one might get a great night's sleep by taking out hearing aids it also means they likely won't hear the alarm clock, phone or smoke detector. Vibrating alarm systems like these can ensure important alerts are received in a tactile way!
Assistive technology for aging in place
Assistive technology for aging in place, like the other topic areas can be broadly classified into low-tech and high-tech options. And because aging in place is a broad category these are just a few examples to get your brain going.
Low-tech options:
Intentional lighting: Create a reading "homebase" where the lighting is optimal for doing the hardest vision tasks like reading the newspaper. Use daylight bulbs with at least 5000K on the color temperature and direct the light at the reading material.
Mobility related devices: Tools like raised toilet seats, shower chairs, walkers, and bed rails are all devices that are low tech and help with aging in place.
Home modification: Things like offset hinges, grab bars, lever handles and pull down shelves need to be installed but are low tech and can make living at home more functional
High-tech options
Funding for assistive technology
Many times, assistive technology ends up being paid for out of pocket (which explains the numbers above about the massive disconnect between need and access.) But, there are also several avenues for funding. The Assistive Technology Industry Association does a great job of laying out the basic funding options:
School systems
Government programs
Private health insurance
Rehabilitation and job training programs
Employers
For our purposes in this article, we are going to focus on state assistive technology programs, as these can be great resources to understand the options in your area.
A state assistive technology program is a government-sponsored initiative that provides access to assistive technology devices and services for individuals with disabilities within a particular state. These programs are designed to improve the quality of life and independence of people with disabilities by offering a range of assistive technologies that can help them overcome barriers to education, employment, and daily living.
State assistive technology programs vary in scope and services offered, but they generally provide information, referrals, assessments, training, and funding assistance to help individuals with disabilities obtain the assistive technology they need. Some programs may also provide loan programs for assistive technology, refurbishing and recycling services, and advocacy and public awareness activities.
These programs are typically funded by federal grants and state appropriations, and they work closely with community-based organizations, disability advocates, and other stakeholders to ensure that individuals with disabilities have access to the most appropriate and effective assistive technology solutions. State assistive technology programs are available in every state and territory in the United States, and they can be a valuable resource for individuals with disabilities and their families.
Here are the links you need to find assistive technology programs within the United States:
Alabama | Alaska | Arizona | Arkansas | California | Colorado | Connecticut | Delaware | District of Columbia | Florida | Georgia | Hawaii | Idaho | Illinois | Indiana | Iowa | Kansas | Kentucky | Louisiana | Maine | Maryland | Massachusetts | Michigan | Minnesota | Mississippi | Missouri | Montana | Nebraska | Nevada | New Hampshire | New Jersey | New Mexico | New York | North Carolina | North Dakota | Ohio | Oklahoma | Oregon | Pennsylvania | Rhode Island | South Carolina | South Dakota | Tennessee | Texas | Utah | Vermont | Virginia | Washington | West Virginia | Wisconsin | Wyoming
Territories
Guam | Northern Mariana Islands | Puerto Rico | U.S. Virgin Islands
Assistive tech programs around the world:
Malta: Access to Communication & Technology Unit
Occupational therapy professionals: Your AT experts
As you can tell from this article there is a lot that goes into identifying the right assistive tech for you, getting funded, and then actually adopting it into your daily life. Occupational therapists are experts at leveraging assistive technology to help you participate in daily life to the fullest.
Here is a directory of OTs around the world who specialize specifically in assistive tech:
About the author
Brandy Archie, OTD, OTR/L, CLIPP, CLVT, received her doctorate in occupational therapy from Creighton University. She is certified in both Living in Place and Low Vision Therapy. Dr. Archie has over 15 years of experience in home health and elder focused practice settings which led her to start AskSAMIE, a curated marketplace to make aging in place possible for anyone, anywhere! Answer some questions about the problems the person is having and then a personalized cart of adaptive equipment and resources is provided. She is also the founder of AccessAble Living, a company whose mission is also to adapt environments to fit the needs of older adults and serves clients in person in the Kansas City area.