Earn 1 hour of continuing education by joining OT Potential after taking this course.

Listen: Apple | Spotify | Google
About half of cancer survivors report difficulty with ADLs and a third difficulty with iADLs.
But, unfortunately, only around 1 in 10 older adults with cancer who have a known functional limitation receive a referral to OT or PT.
Even less make it to an eval.
And, even less than that, complete their full course of rehab.
Why are we failing to support such a large percentage of this population? And, what is the best way to support them when they do make it to us for occupational therapy?
Honestly, the results from this randomized control trial we are exploring in this 1-hour episode were not what we hoped to see. The OT/PT provided did not improve functional deficits or maintain functional status for these patients. And, instead of giving a glimpse of how to improve the barriers to receiving OT care, it only seems to drive home the obstacles.
Luckily, this is not the full story.
After we break down the article, we will be joined by the article's lead author, Mackenzi Pergolotti, PhD, MS, OTR/L about how this paper changed the course of her career. It spurred her to research further into service delivery models that do open the doors to more patients—and points to the improved outcomes we hope for.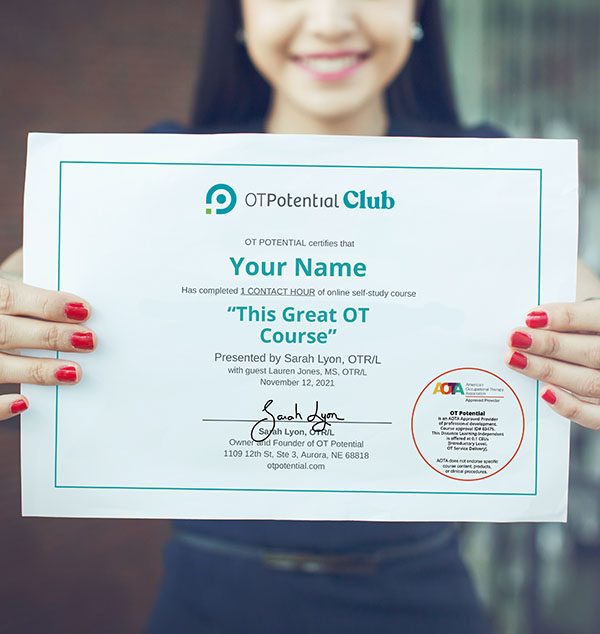 Earn

1 hour

of continuing education
1. Listen to the podcast for free.
2. Sign up for the OT Potential Club.
3. Pass the quiz and download your certificate!
Primary Journal Article Explored
When you log in, be sure to check out the OT Potential Club's written breakdown of the following research article. Then, share your questions and thoughts with fellow practitioners.
Supporting Research and Journal Articles
Learning Objectives
You will be able to identify barriers to service delivery in cancer rehab.
You will be able to recognize the foundations to effective cancer rehab, as we now understand them.
Agenda
Intro (5 minutes)
Breakdown and analysis of journal article (5 minutes)
Big picture intro to older adults with cancer
Brief intro to cancer rehab
What was the purpose of this paper?
What were the methods?
What were the results?
Discussion
Implications for the future
Conclusion
Takeaways for OT practitioners
Discussion on practical implications for OTs (with Mackenzi Pergolotti) (50 minutes)
Tell us how you first found OT.
How did you become interested in cancer research?
What stands out to you now when you revisit this research?
What have you learned since publishing this paper- that you wish you had known at the time?
If you were clinically practicing today, what assessments would you gravitate towards?
Based on what you've learned since this paper, what do you know see as the foundations of OT treatment in cancer rehab?
Per the paper, less than 9-15% of older adults receive referral to OT/PT. How do we need to change our care to improve this number?
The article mentioned the possible need for more specific cancer rehab training for OTs—what do you like to see this training entail, and any tips on where OTs can find quality training?
If OT were to rally around one thing to improve cancer rehab, what do you think it should be?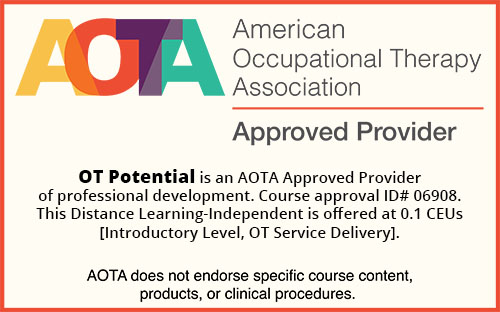 1 hour (0.1 AOTA CEUs). Released online from Aurora, NE.
This course is an independent/self-study course delivered via podcast on iTunes, Spotify, Google Play & more. Explore your listening options on the OT Potential Podcast page.
If you need accommodations to take this course, please contact us and we will address your needs on an individual basis.
If this course were to be canceled, please see our cancellation policy on our terms page.
In order to receive a certificate for this course, you must first listen to the podcast in its entirety. Then, you will need to take the test (found at the top of this page) and earn 75% or higher. If you pass, a certificate will be automatically generated and sent to your email.
Target Audience/Educational Level
Our target audience is occupational therapy practitioners who are looking to learn about Cancer Rehab for Older Adults. The educational level is introductory.
Financial and Non-financial Disclosures
It is the policy of OT Potential to disclose any financial and non-financial interest the provider or instructor may have in a product or service mentioned during an activity. This is to ensure that the audience is made aware of any bias of the speaker.
We here at OT Potential have no financial stake in this topic. Our guest, Mackenzi Pergolotti also has no financial disclosures.
Speakers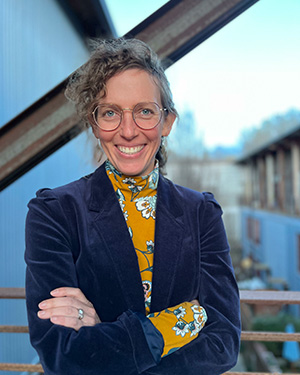 Dr. Mackenzi Pergolotti is the Senior Director of Research and Clinical Development for ReVital Cancer Rehabilitation, adjunct professor at Colorado State University and at the University of North Carolina at Chapel Hill.
Dr. Pergolotti was trained the University of North Carolina at Chapel Hill where she worked collaboratively with researchers from the Cecil G. Sheps Center for Health Services Research, the Gillings School of Global Public Health, in the Department of Health Policy and Management, the Cancer Research Outcomes Group, and the Geriatric Oncology Program at the Lineberger Comprehensive Cancer Center to look at utilization, access to and the quality of cancer rehabilitation. Dr. Pergolotti's Pre-Doctoral fellowship was supported by a T32 National Research Service Award (NRSA) Institutional Training Grant from the Agency for Healthcare Research and Quality (AHRQ), and her Post-Doctoral fellowships were funded through an R25 Cancer Care Quality Training Program from the National Cancer Institute. Read full bio.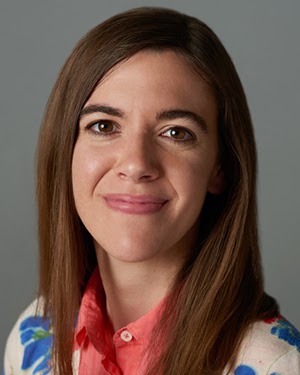 Sarah's passion is helping fellow OT practitioners translate evidence into daily practice. Sarah earned her BA in religion from St. Olaf College, then earned her master's degree in occupational therapy from New York University in 2011.
Since then, she's worked in numerous facilities, including a critical access hospital, an acute trauma hospital, and a state inpatient psychiatric hospital. Sarah is the founder/owner of OT Potential. Read more about OT Potential here.
This course was designed to meet your continuing education requirements
We designed the courses in the Club to meet the requirements for "online" and "independent/self-study" courses. For more details read our blog post: Can I earn OT CEUS from a podcast? To verify the requirements from your specific state (within the US), check out our post, OT Continuing Education Explained. If you are outside of the United States and have questions, please contact us.
We are proud to be an AOTA Approved Provider and to meet the requirements for your NBCOT renewal.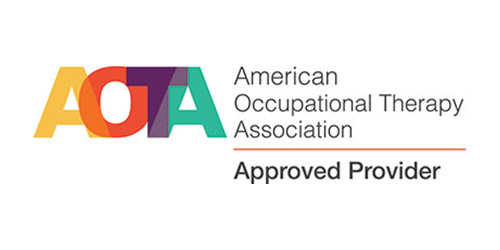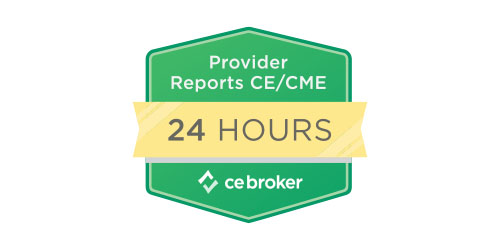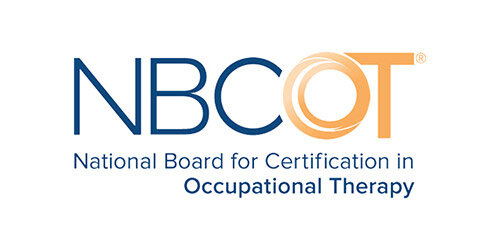 ---