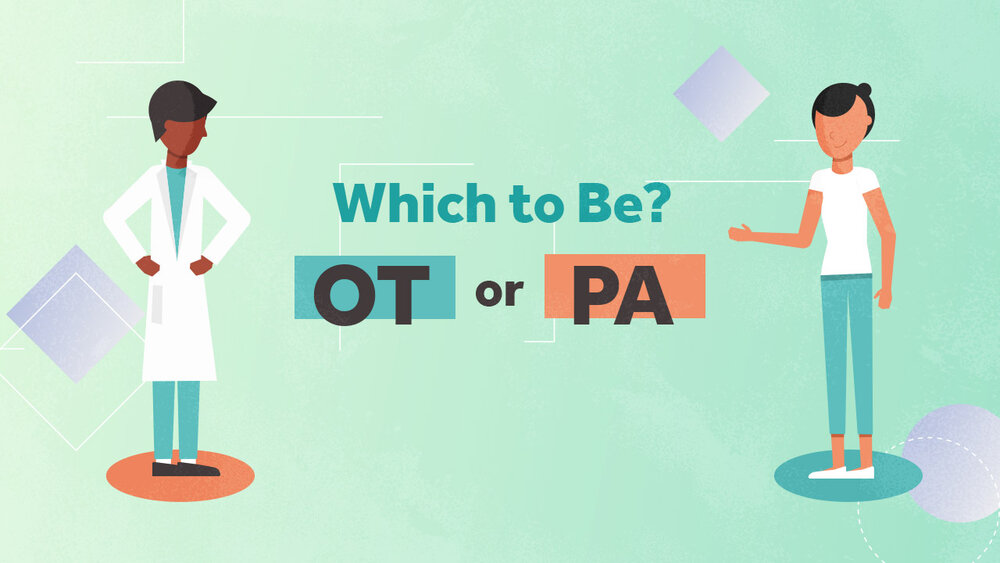 If you are drawn to the healthcare field—and you're interested in obtaining a master's level education—you may find yourself looking at two different routes: occupational therapist (OT) versus physician assistant (PA).
There is no one-size-fits-all answer, but to help you weigh this decision, we will cover:
As an OT, I am biased toward the rehabilitation field 🙂 I also have more knowledge about the world of rehab, so I am very thankful to have Holly Solt, PA-C weighing in on this piece!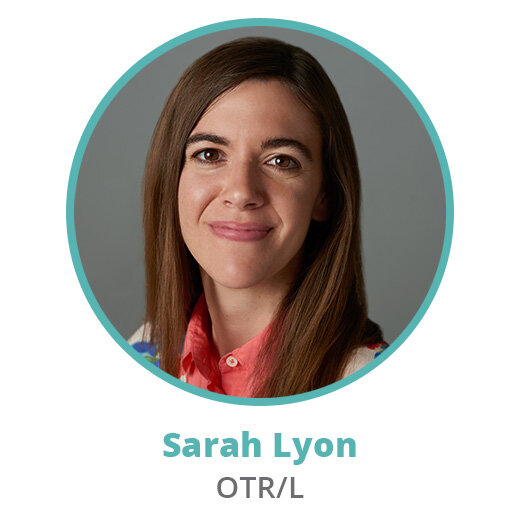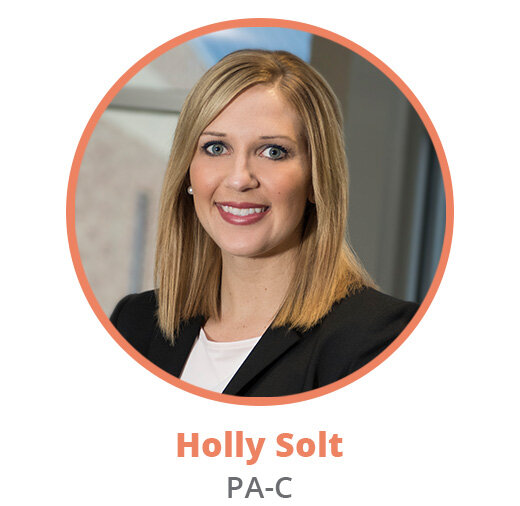 General similarities between the OT and PA skillset
When I set out to write this article, I expected the "differences" section to be much longer than the "similarities" one. I was surprised to find that the two professions have more in common than most people probably realize!
Join the Global Community
that is Transforming OT Care
Empathy within reason
Regardless of whether you're an OT or a PA, you'll be working with the general public—and you'll be working with them when they're at their most vulnerable. That's why OTs and PAs should both enjoy working with people, and should be empathetic, caring practitioners. That said, overly empathetic people can sometimes take on patients' burdens and pain, so it's important to be able to set personal boundaries to avoid caregiver burnout in both types of roles.
Coloring between blurry lines
When you work in healthcare, you're relegated to following rules…lots and lots of rules. Your environment will be highly regulated as an OT or a PA, as HIPAA and other considerations will always be top-of-mind. At the same time, these roles do often have a somewhat nebulous nature; patients are human beings, and the same diagnoses can present in very different ways. If you're too rigid—or if you cannot stand rules and regulations—being a PA or OT can be equally challenging.
Independent, yet collaborative
Both OTs and PAs should feel comfortable being independent decision makers, but they also need to be team players. Since both operate on multidisciplinary healthcare teams, they need to be good communicators who can speak in medical jargon, but also communicate clearly with patients and families.
Documentation skills
This is healthcare, and a huge part of the work is, unfortunately, documentation. Whether you're an OT or a PA, you'll need to have the ability to create documentation that is thorough yet concise. You'll be expected to know how to use documentation to communicate with other practitioners, document patients' care, and protect yourself and your license.
Breadth of knowledge
If you are someone who likes to have complete mastery over a narrow subject matter, these two career choices might not be for you. That's because, although OTs and PAs can both specialize, they are effectively generalists. Most of the jobs out there for OTs and PAs do require you to have a wide breadth of knowledge on numerous diagnoses and interventions. Plus, every day, you must be open to learning new things. With many patients, you may not "have all the answers" and you'll instead deliver steady, incremental care—which might be exactly what they need.
Both are cost-effective forms of care
OT provides a great alternative for patients who might otherwise jump to surgery or expensive pharmaceuticals, and PAs are frequently employed by hospitals to support physicians' work at a lower cost.
Job opportunities
I was surprised to find that the Bureau of Labor and Statistics noted 133,000 OT jobs in 2018, with an anticipated job growth of 18% over the next decade. Similarly, 118,800 PA jobs were recorded in 2018, with an anticipated job growth rate of 31% over the next decade.
For the most part, both can own private practices
Both OTs and PAs work under physicians, but this doesn't mean they can't own their own practices.
If owning a private practice is important to you, I encourage you to do your own location-specific research into this topic, as practice ownership regulations vary from across states (and countries). If you're an OT, you can check out our article, Resources to Start (and Grow) Your OT Business.
Both offer many opportunities for sub-specialization
I realize that I might contradict myself a bit here, because I said above that you're largely a generalist as a PA or an OT—and that's true, but both professions do offer plenty of opportunities to specialize and sub-specialize. For example, as an OT, you can go into mental health, pelvic health (with a focus on men or women), or low-vision therapy. As a PA, you can work in orthopedics, women's health, dermatology, and many other areas.
If you're excited about OT-related specialities, be sure to check out my article Where to Go with an OT Degree.
Key differences between the two careers
Despite their similarities, OT and PA are quite different in several ways—and these key differences are significant, so you'll want to pay close attention to this section. The ways in which the two fields differ will likely be very helpful in guiding you toward how you'd like to spend your time in the healthcare world.
The actual work
OT: The focus is solely on therapeutic treatment
When I was looking at occupational therapy, I knew that I wanted to walk with people through their most challenging difficult times. (This is probably why I also considered being a pastor or counselor.) I also knew that I was interested in championing those who need support during the times they need it most, which usually means the elderly, those with disabilities, and those with serious and persistent mental health challenges.
I was drawn to occupational therapy because it was a great launching point for working with these populations on collaborative problem-solving, as well as the hard work of healing. Personally, I was never interested in pharmaceutical management of health conditions, even though I know this can be an important part of the healing process.
PA: The focus is on diagnosing conditions and prescribing medication/treatment
Our co-author, Holly, was drawn to be PA, because she had personal experiences in healthcare with physician assistants throughout her lifetime. The first pivotal experience was when her mother was battling cancer. This initially piqued Holly's interest in finding a career in the healthcare field. Her second experience was meeting a physician assistant during college. He was one of the most caring, determined, and knowledgeable people Holly had met, and she decided she wanted to be like that!
Time with patients
OT: Longer individual treatment sessions for shorter durations
In general, rehabilitation professionals provide interventions during longer (usually 20-60 minutes) and more frequent (as often as two to three times per week) sessions—but these sessions transpire across an overall shorter time frame (typically 4-12 weeks). This means you're getting to know patients more quickly, and you're often saying "goodbye" indefinitely when you're done treating them for a few weeks.
PA: Shorter individual treatment sessions for longer durations
Both PAs and OTs work with patients on an ongoing basis, but the setup is a bit different for PAs. They'll typically see patients for shorter individual treatment sessions (15-30 minutes each), but these visits can often be spread across many years, rather than being discrete bookended care periods. Just like with family physicians or primary care physicians (PCPs), PAs develop lasting relationships with patients, but the actual time spent together during appointments can sometimes feel a bit rushed. PAs who specialize might see patients more frequently, depending on the type of care they provide.
The stress of emergency situations
OT: There are no OT emergencies
Even though I felt drawn to healthcare from a young age, I also saw how my mom's work as a nurse could sometimes eat into her personal time. Being in a profession that provides round-the-clock care meant being involved in emergency situations, and sometimes working hours that weren't ideal. While I care deeply about helping, I questioned whether this type of care was the right fit for my personality. I greatly value my personal time.
At my first job, when our team would get stressed about coverage and scheduling, my rehab director would remind us, "there are no OT emergencies." This definitely felt like the right culture for me!
OTs do still often have to work on weekends in some cases, depending on the setting. In fact, more settings than not expect their therapists to work on some weekends and holidays. However, working odd late or early shifts is unusual for OTs.
PA: There can be PA emergencies (depending on your setting)
PAs often find themselves working shifts more like the ones my mom dealt with as a nurse. They'll be working nights, weekends, super early shifts—you name it. Of course, certain specialities, like dermatology, typically provide a more humane schedule. But if you work in a hospital environment as a PA, you might roll your eyes a bit when you hear the rehab staff complaining about having to work weekends 🙂
And, another thing is, the work can be stressful. Sure, we OTs know the fear of seeing a patient's face go pale, and having to scramble frantically to prevent a fall. But PAs often work in medically complex scenarios that truly are life-or-death. If you thrive in those types of scenarios, PA might be a great fit for you!
Differences in schooling
Let me quickly touch on similarities. The length of both programs are similar: around 2.5 years. The actual course work has some similarity early on (it is not uncommon for PAs to take foundation courses with rehab professionals). At the end of both a PA and an OT program, you'll need to pass a national exam in order to get a license. To maintain a license, both professions must complete a certain number of hours to maintain "continued competency" (there are a few exceptions in the OT world). Here's where the similarities end, though.
The curriculum itself
I encourage you to check out this example PA curriculum and look here for the OT courses at my own alma mater. As the programs advance, you'll see that the course content diverges and you might find yourself drawn to one field over the other.
Overall, from the programs I am looking at, it also appears that PAs spend slightly more time in clinical rotations, but both professions require quite a bit of time working under supervision before you can obtain your license.
Continued competency
One of the big differences between PA and OT is that PAs must sit for their certifying exam every 10 years to maintain their national certification. Our co-author Holly advises that the idea of this exam alone should not deter you from this field, as the the test is geared toward everyday practice.
Differences in salary
One of the most significant differences in the two professions is pay. While I've clearly shown my bias toward the occupational therapy profession, I won't sugar-coat things and pretend that our pay doesn't exactly stack up to PAs' pay.
OT vs PA Salary
OT: Salaries are lower
According to the Bureau of Labor and Statistics (BLS), OTs earned a median salary of $84,270 in 2018. We also delved extensively into the salary data out there, and we found a mean (remember, that's different from a median) salary of OTs in the US to be $76,448. You can learn more about how we landed on this number in our article: Occupational Therapy Salary Guide.
PA: Salaries are higher
According to the Bureau of Labor and Statistics (BLS), PAs earned a median salary of $108,610 in 2018. This is significantly higher than OTs' median salary: 29%, to be exact. When you consider the cost of education and the significant debt burden both professions can incur, this difference can be substantial in your ability to reach financial goals.
Important information to consider about salaries:
Physical therapists, who must obtain a clinical doctorate to practice, only have an average salary of $86,850. (This is slightly more than OT, but significantly less than PAs.)
One would think that more education equates to a higher salary, but this is not always the case.
Salary in the medical field is very dependent on levels of reimbursement. Reimbursement levels are very complex because they are tied to complex systems like Medicare, Medicaid, third-party insurance companies, etc.
PAs have been very effective at positioning themselves as an efficient and cost-effective complement to MD care. On the other hand, rehab reimbursements have taken several big hits over the past decade. (This baffles me, to be honest.)
The level of reimbursement for different services in the future is anyone's guess!
The big point that I want to drive home is that levels of reimbursement, and therefore salaries, may be drastically different in a decade.
Broad changes to our healthcare system will likely play a role in these changes—and the future of healthcare, altogether, is uncertain.
Hypothetically, rehab services should gain traction with payers because they are non-invasive, cost-effective, and evidence-backed; for the most part, research is continuing to point to their efficacy.
But, it is definitely beyond the scope of this article to project the future of either profession.
Is it worth it to transition from OT to PA?
Let's talk about the burning question that probably led quite a few of you to this article: is it worth it to make the switch from OT to PA?
My answer, as is so often the case, is "it depends."
Becoming a PA is not cheap, and it's not a walk in the park. Your earning potential will be higher at the end of it all—but you do need to factor in the time and money spent on schooling while your OT peers would be earning, saving, and investing.
We created a graphic to help illustrate the actual cost of transitioning from OT to PA. As you can see, it does take over a decade until you would financially break even.
Plus, if your complaints about OT involve bureaucratic red tape, working long hours, or feeling unappreciated, keep in mind that every healthcare profession tends to have those same complaints.
At the end of the day, if you think the work sounds like a better match for your personality, a switch might make sense for you. It is usually easier on the body than OT, and the profession is exploding in popularity. If you crunch the numbers and find that you can make things work financially, making the switch from OT to PA might be the right move for you.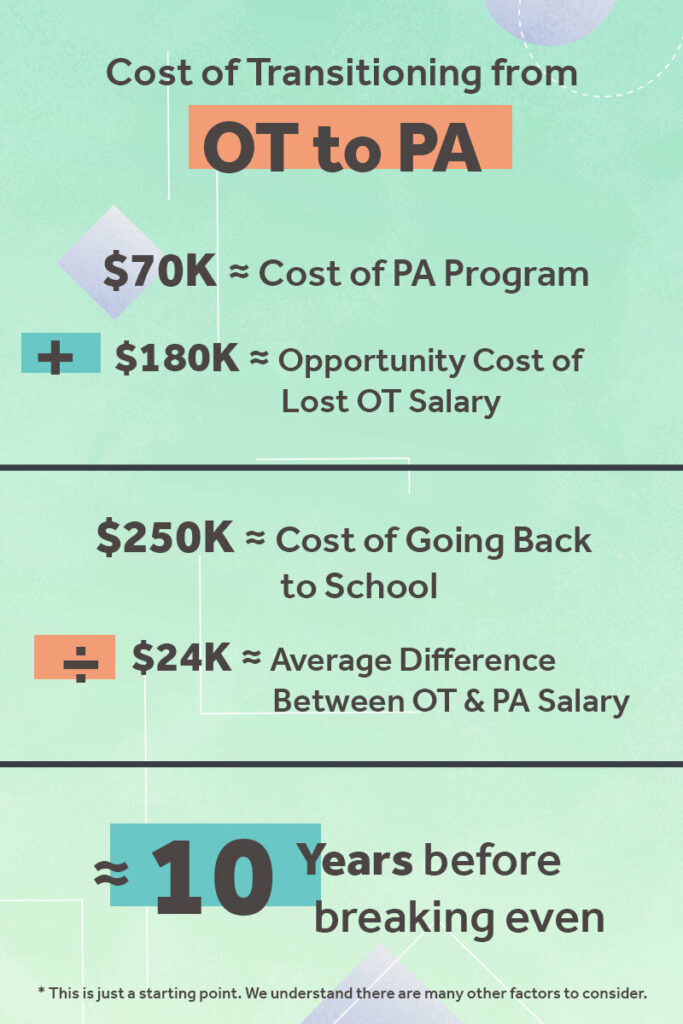 Conclusion
In any case, whether you're leaning toward OT or PA—or you simply can't decide which one suits you best—the best thing you can do is shadow OTs and PAs, line up plenty of informational interviews, and do personal introspection to discover what truly works best for your overall career (and life) goals.
Keep in mind that OT and PA are essentially different positions on one big, overarching healthcare team. It's always worth exploring how these positions operate and collaborate—and how any discipline fits into the bigger healthcare picture for our patients.
Happy health-caring, everyone!