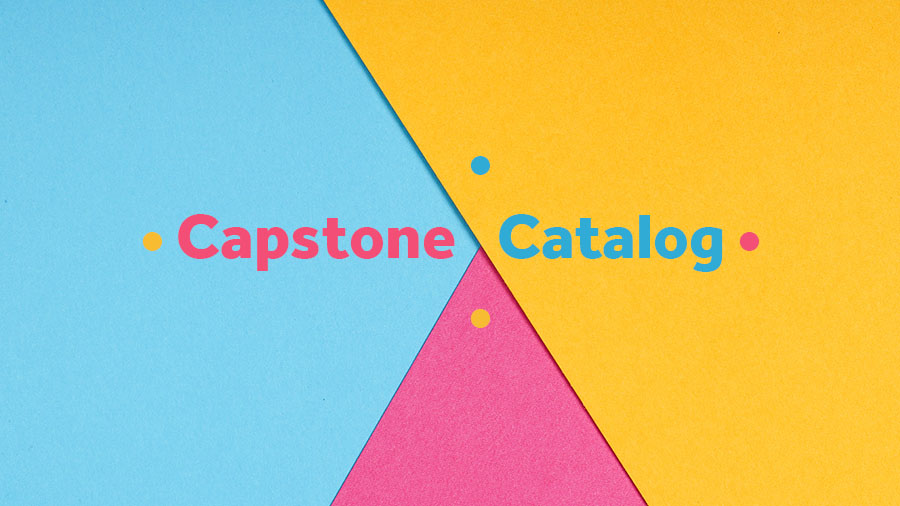 We are very excited to announce a brand new feature for members of the OT Potential Club: The OTD Capstone Catalog!
As part of an occupational therapy doctoral program in the United States, doctoral students spend 560 hours working on a capstone project.
The purpose of a capstone project is to help students take a deep dive into an area of OT, synthesize the information, and then disseminate their findings. These projects have the potential to help OT professionals all over the world improve our clinical practice.
But, until now, it's been difficult to find and read these reports!
With our new capstone directory, OT professionals from around the globe can easily see the latest capstone projects from graduating OTD students. Likewise, other doctoral students can see examples of past projects, to help them generate ideas.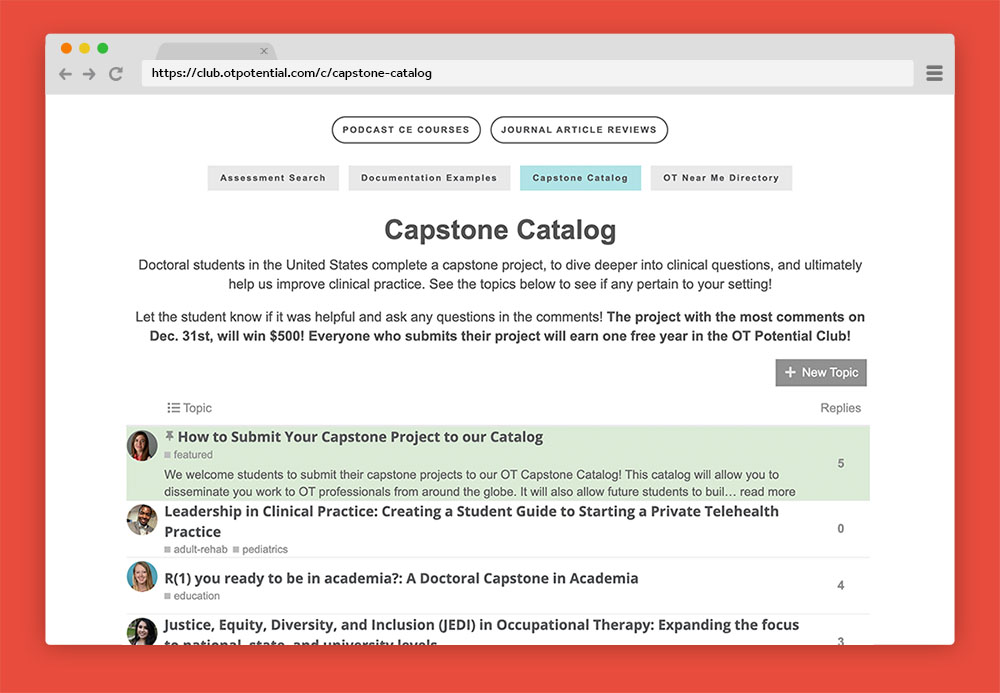 Being that these are created as topics within the OT Potential Club, we can also spend time interacting together about the content, reaching out to the author, and applying the knowledge to our practice areas where it applies.
Here is a list of the current capstone topics in the Club:
R(1) you ready to be in academia?: A Doctoral Capstone in Academia
Justice, Equity, Diversity, and Inclusion (JEDI) in Occupational Therapy: Expanding the focus to national, state, and university levels
Advocating for the Expansion of OTP's Role in Multi-Tiered Services in the School-Based Setting
Leadership in Clinical Practice: Creating a Student Guide to Starting a Private Telehealth Practice
How to submit to the capstone catalog
If you are interested in sharing your capstone with members of the OT Potential Club, here is all you have to do:
1.) Sign up for a student membership to the OT Potential Club.
2.) Submit the following information:
One sentence description of your project.
Student name
Name of Mentor
School
Setting and location
Virtual / In-person / Hybrid
Purpose
Method/Design/Approach
Results/Outcomes
Conclusions
Ideas for next steps to build on this topic
2-3 tips for students undertaking a similar project
Deliverables
These are meant to be short and sweet, so only 1-2 sentences for each bullet point is encouraged.
Here's an example of how the submission looks: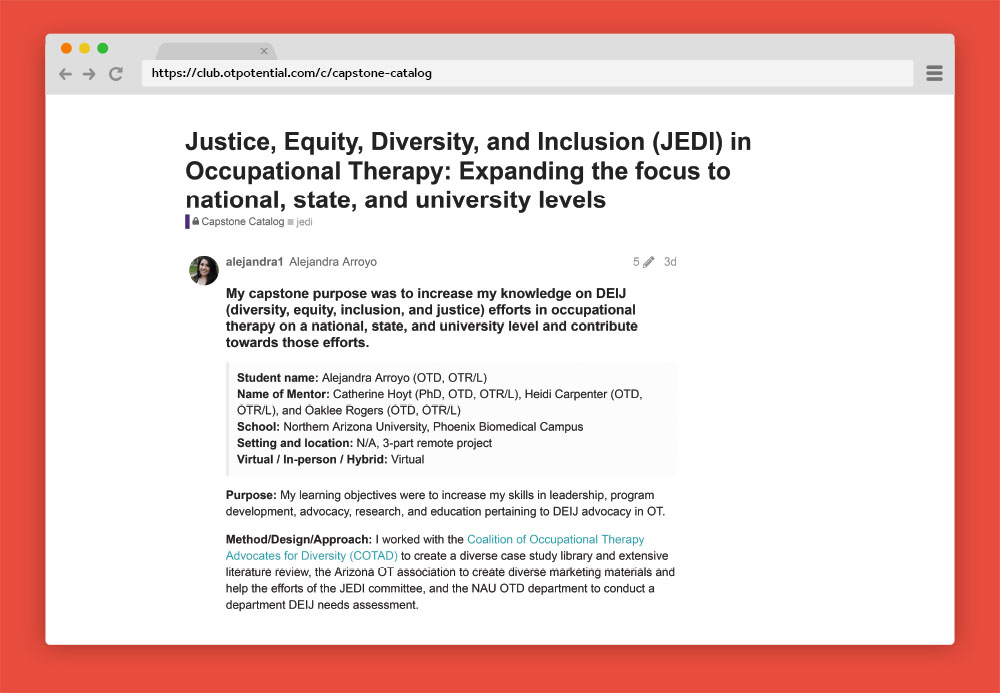 Our Capstone Contest (Just for fun!!)
You worked hard on your capstone! That's why we are excited to run this 2022 contest for the catalog!
The project with the most comments on Dec. 31st, will win $500!