Earn 1 hour of continuing education by joining the OT Potential Club after listening to this OT Potential Podcast course.

In many ways, the past year has changed how we practice occupational therapy. OTs and OTAs have worked in a variety of settings as we've seen new and different needs arise. We have been called to learn new safety protocols, new technologies, and new ways of approaching care.
At the same time, OT professionals have burned out at higher rates than ever, as facilities struggle with the downturn of resources and a shift in client needs.
This hour-long episode will review opportunities for occupational therapy professionals to rise to the occasion in their workplaces, communities, schools, and professional organizations through a lens of self-advocacy.
We're honored to be having this discussion with Amy Lamb, OTD, OT/L, FAOTA. Amy is the immediate past-president of the American Occupational Therapy Association. In our discussion, she will share specific takeaways from self-advocacy literature, as well as best-practice examples of OT self-advocacy. This episode aims to inspire OTs to use principles of self-advocacy to take a stand for themselves, their clients, and the profession during these uncertain times.
See all listening platforms for the OT Potential Podcast.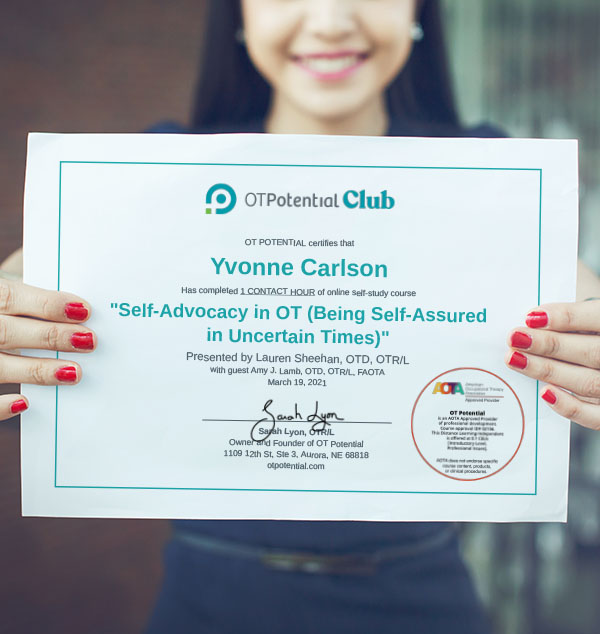 Earn

1 hour

of continuing education
1. Listen to the podcast for free.
2. Sign up for the OT Potential Club.
3. Pass the quiz and download your certificate!
Research and Resources
Daly, J. (2012). Advocacy: Championing Ideas and Influencing Others. Yale Press. ISBN-13: 978-0300188134
Finn GL. The 1971 Eleanor Clarke Slagle Lecture. The occupational therapist in prevention programs. American Journal of Occupational Therapy 1972; 26(2):59-66.
Kirsh BH. Transforming values into action: Advocacy as a professional imperative. Canadian Journal of Occupational Therapy. 2015;82(4):212-223. doi:10.1177/0008417415601395
Osman, A., Webber, C., Oliel, S., Couture-Lavoie, K., Lencucha, R., & Shikako-Thomas, K. (2020). Engagement of occupational therapy organizations with public policy: A qualitative analysis. Canadian Journal of Occupational Therapy, 87(5), 354-363. doi:10.1177/0008417420961689
Learning Objectives
You will be able to identify advocacy strategies that have been effective in recent advocacy wins.
You will be able to describe strategies to determine organizational needs and solutions related to self-advocacy.
Agenda
Intro (5 minutes)
Discussion on practical implications for OTs (with guest Amy Lamb) (55 minutes)
Occupational therapy has been tried and tested in 2020 – the need is great and burnout is at an all time high
How can OTs move through burnout to meet community needs?
Importance of knowing and communicating the value of OT to combat burnout
Effective strategies seen in the US and around the world as it relates to combating burnout and finding creative solutions to meet client and organizational needs
Opportunities to express and communicate value in traditional and non-traditional settings
Teaching, inspiring and mentoring new generations of OT practitioners
Taking our OT lens into higher level needs within organizations
Organizational needs assessment to identify and create opportunities for communication of self-advocacy
Tactical approaches for managing barriers to self-advocacy in a variety of settings
Tangible takeaways to increase self-advocacy for OT practitioners
Contact Hours
1 hour (0.1 AOTA CEUs). Released online from Aurora, NE.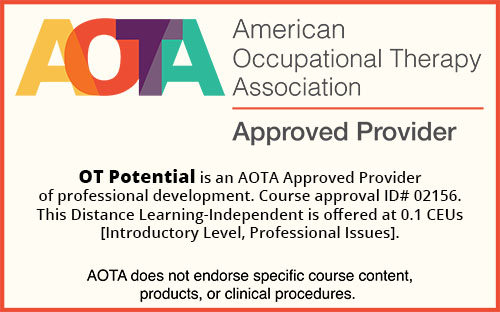 Target Audience/Educational Level
The target audience is occupational therapy practitioners who are interested in taking the first steps towards serving as advocates. The educational level is introductory.
Instructional Methods/Registration/Special Needs Requests/Cancellation Policy
This course is an independent/self-study course delivered via podcast on iTunes, Spotify and Google Play. Explore your listening options on the OT Potential Podcast page.
If you need accommodations to take this course, please contact us and we will address your needs on an individual basis.
If this course were to be cancelled, please see our cancellation policy on our terms page.
Course Completion Requirements
In order to receive a certificate for this course, you must first listen to the podcast in its entirety. Then, you will need to take the test (found at the top of this page) and earn 75% or higher. If you pass, a certificate will be automatically generated and sent to your email.
Financial and Non-financial Disclosures
It is the policy of OT Potential to disclose any financial and non-financial interest the provider or instructor may have in a product or service mentioned during an activity. This is to ensure that the audience is made aware of any bias of the speaker.
We here at OT Potential have no financial stake in this topic. Our guest, Amy Lamb, has no financial interest in this topic to disclose.
Speakers
Amy J. Lamb, OTD, OTR/L, FAOTA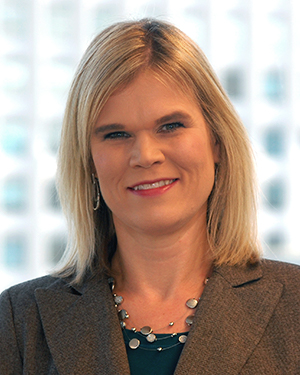 Dr. Lamb is the founder of Meraki & Me, owner of AJLamb Consulting, LLC and an Associate Professor of Occupational Therapy at Eastern Michigan University. She is the immediate Past-President of the American Occupational Therapy Association serving in that role from 2016-2019. She has previously served the American Occupational Therapy Association on its Board of Directors as its President-Elect from 2015-2016 and Vice President from 2012-2015. Dr. Lamb is a past chair of the American Occupational Therapy Political Action Committee (AOTPAC) from 2006-2012. She brings with her the valuable combination of clinical practice as a licensed occupational therapist combined together with health care policy experience at the state and federal levels. Dr. Lamb's expertise includes health policy, advocacy, prevention and wellness, leadership development, organizational change, managing professional burnout and professional wellbeing, and occupational therapy as a career.
Dr. Lamb received both her Bachelors of Science in Occupational Therapy and her post professional Doctor of Occupational Therapy from Creighton University in Omaha, Nebraska. Her policy experience began in the Minnesota House of Representatives working with the Health Policy committee. From there she went on to be employed by the Nebraska Occupational Therapy Association as their registered lobbyist from 2000-2008.
Dr. Lamb's clinical expertise spans from private practice, school based pediatrics, acute care, home health, hospice, older adults and management. In 2011, she received the AOTA Lindy Boggs advocacy award for her leadership in advocacy and political action in the profession of occupational therapy. In 2012, Dr. Lamb was selected to join the American Occupational Therapy Association Roster of Fellows. Dr. Lamb was the 2014 recipient of the Eastern Michigan University College of Health and Human Services Everett L. Marshall Fellow Award for Excellence in Service.
In her volunteer leadership positions, Dr. Lamb is part of the team that helps occupational therapy professionals understand AOTA's policy and quality agenda's. She is integral in articulating the distinct value of occupational therapy in traditional and emerging areas of practice including primary health care and wellness initiatives. She speaks regularly to groups on health policy issues impacting practice emphasizing quality services for beneficiaries and provides participants with practical ways to get involved in the process and make their voices heard. Dr. Lamb works to help practitioners, students, educators and researchers identify their role as influencer's of change in their daily work as we demonstrate the value of occupational therapy to enhancing the efficiency of systems we work within, enhancing the quality of care client's receive, and being a cost effective solution to meet the dynamic needs of the people, populations and communities we serve.
Dr. Lamb currently resides outside of Dexter, Michigan with her husband Nathan and their two emerging adult children Gabby (19) and Josh (17). She strives to learn new things every day and enjoys running, yoga, reading and mindfulness.
Lauren Sheehan, OTD, OTR/L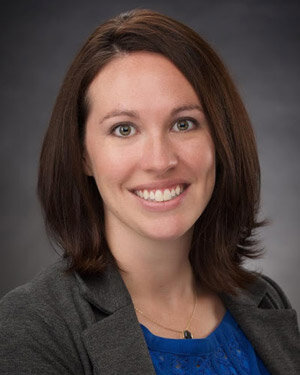 Lauren has been an occupational therapist for 10+ years in a neuro-rehabilitation clinical setting, working with individuals with neurologic injuries and illnesses. She also spent a handful of years working in clinical administration and director of rehab roles for both small community hospitals and facilities in large, urban areas.
She has spent the last three years of her career working for rehabilitation technology companies, assisting with product and process development for products that serve stroke patients. She's currently the Field Clinical Manager for NeuroLutions, a device company committed to developing quality products that incorporate innovation such as BCI (Brain Computer Interface) stroke rehabilitation technology.
She has a passion for supporting individuals with neurologic injury and illness through greater accessibility to technologies that can be used at home to increase function and improve quality of life. Outside of work, Lauren enjoys singing, cycling, and traveling.
This course was designed to meet your continuing education requirements
We designed the courses in the Club to meet the requirements for "online" and "independent/self-study" courses. For more details read our blog post: Can I earn OT CEUS from a podcast? To verify the requirements from your specific state (within the US), check out our post, OT Continuing Education Explained. If you are outside of the United States and have questions, please contact us.
We are proud to be an AOTA Approved Provider and to meet the requirements for your NBCOT renewal.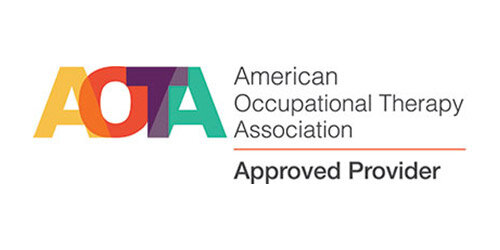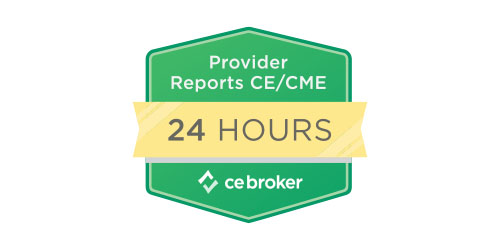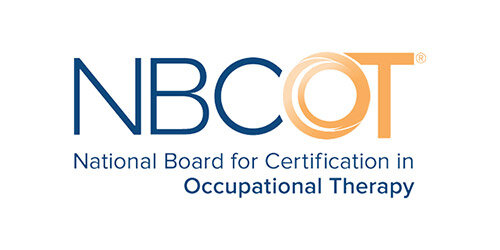 ---