Listen for free.
Then, join the OT Potential Club to take your test and earn a certificate.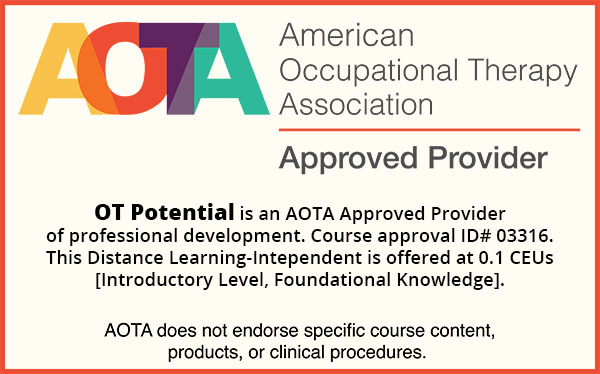 Course Description
Scheduled to be released October 25, 2021 from Aurora, NE
We became occupational therapy practitioners to deliver transformative care to our clients.
This is a tall order to begin with—and we also hold justice as one of our core values. So, we want to transform lives AND do so in a socially responsible way.
This is hard and complex work. It requires that we question and move beyond overly simplistic theories of practice. The article we explore in this one-hour podcast pushes us to see beyond the concept of "individualism." After all, limiting our lens to individuals alone can limit the care we deliver to all of our clients—and it can hinder us from seeing broader issues of injustice.
To discuss what this looks like in both non-traditional and traditional OT settings, it is our honor to welcome Dr. Adam Cisroe Pearson, who has made a career of applying his occupational therapy lens toward broader principles of housing equity and parity.
Primary Research Explored
When you log in, be sure to check out the OT Potential Club's written breakdown of the following research article. Then, share your questions and thoughts with fellow practitioners.
Gerlach, A. J., Teachman, G., Laliberte-Rudman, D., Aldrich, R. M., & Huot, S. (2018). Expanding beyond individualism: Engaging critical perspectives on occupation. Scandinavian journal of occupational therapy, 25(1), 35–43.
Secondary Research
Malfitano, A. P., Whiteford, G., &; Molineux, M. (2019). Transcending the individual: The promise and potential of collectivist approaches in occupational therapy. Scandinavian Journal of Occupational Therapy, 28(3), 188–200.
Farias, L., &; Rudman, D. L. (2019). Practice analysis: Critical reflexivity on discourses constraining socially transformative occupational therapy practices. British Journal of Occupational Therapy, 82(11), 693–697.
Learning Objectives
You will be able to identify the ethical limitations of individualism.
You will be able to recognize some concepts and theories that help OTs move beyond individualism.
Agenda
Intro (5 minutes)
Breakdown and analysis of journal article (10 minutes)
What is individualism?
What is wrong with using individualism as the only lens?
Why was this paper written?
What examples did they pull from the research?
Authors' discussion and conclusions
Takeaways for OT practitioners
Discussion on practical implications for OTs (with guest Adam Pearson) (45 minutes)
Can you share your own personal story of moving beyond individualism?
What were your initial impressions of the journal article?
How have you seen the problem of being too individually focused playing out in OT and healthcare in general?
Did you think the theories and frameworks they mentioned were helpful?
What else has helped you move beyond individualism in your own work?
What advice would you give to OT practitioners who want to make a career of tackling broader societal issues like affordable housing?
What are concrete ways that you think OTs in traditional settings can "move beyond individualism" in their practice?
Contact Hours
1 hour (0.1 AOTA CEUs)
Target Audience/Educational Level
Our target audience is occupational therapy practitioners who are looking to learn about moving beyond individualism and occupational therapy. The educational level is introductory.
Instructional Methods/Registration/Special Needs Requests/Cancellation Policy
This course is an independent/self-study course delivered via podcast on iTunes, Spotify and Google Play. Explore your listening options on the OT Potential Podcast page.
If you need accommodations to take this course, please contact us and we will address your needs on an individual basis.
If this course were to be cancelled, please see our cancellation policy on our terms page.
Course Completion Requirements
In order to receive a certificate for this course, you must first listen to the podcast in its entirety. Then, you will need to take the test (found at the top of this page) and earn 75% or higher. If you pass, a certificate will be automatically generated and sent to your email.
Speakers
Dr. Adam Cisroe Pearson, OTD, OTR/L: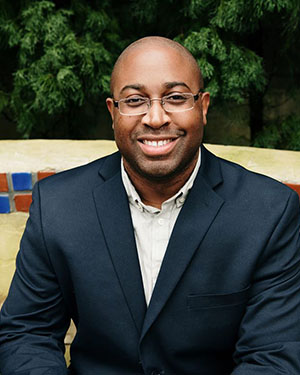 Dr. Adam Cisroe Pearson is a St. Louis native, raised in a family of educators. He grew up in Normandy, near Ferguson, where the 2014 uprising after the murder of Mike Brown led him to clarify his occupational therapy lens towards broader principles of housing equity and parity.
Already engaged in providing occupational therapy services to unhoused individuals at a then-drop-in day shelter called The Bridge, he was hired to direct the development of Garfield Place Apartments, a permanent supportive housing program at Peter & Paul Community Services (PPCS). He hired and led a team of clinicians and support staff to provide services for four years. Recognizing the need to learn more about the intersection of housing, disability, and policy, he then left to work as the strategy and development manager at the Centene Center for Health Transformation at the Washington University Social Policy Institute. In this role he managed the Center's national research portfolio, facilitated collaboration between the Center and Centene's National Disability Advisory Council, and assisted on several market-driven studies and initiatives centered on social determinants of health.
Dr. Pearson then returned to PPCS as the chief operating officer, where he presently oversees the organization's seven programs and programmatic staff, strategic planning initiatives, and facilities. He is hoping to channel this work into targeted advocacy for local and national policies that advance affordable housing for everyone who wants it. Outside of his primary day job, Dr. Pearson is an instructor with the Program in Occupational Therapy at Washington University in St. Louis School of Medicine. He is also a member of the Coalition of Occupational Therapy Advocates. He joined early on as the interprofessional coordinator, always interested in working to improve coordination between OTs who are doing the vital justice, equity, diversity, and inclusion work. Dr. Pearson is married to a rockstar of a wife, Courtney; and has two children that keep him young, honest, humble, fulfilled, and ultimately exhausted.
Sarah Lyon, OTR/L:
Sarah's passion is helping fellow OT practitioners translate evidence into daily practice. Sarah earned her BA in religion from St. Olaf College, then earned her master's degree in occupational therapy from New York University in 2011. Since then, she's worked in numerous facilities, including a critical access hospital, an acute trauma hospital, and a state inpatient psychiatric hospital.
In 2011, Sarah launched OT Potential because she realized we needed a reliable source of quality occupational therapy-related content and resources. She has also had the opportunity to create content for brands like WebPT, MedBridge, Saebo, and NeuroLutions.
She launched the OT Potential Club in 2019 to marry her love of simplifying complex topics with her desire to help therapists access the most important OT-related research released each year.
Sarah is a prairie girl at heart, which is why she returned to her hometown to raise her children in Aurora, Nebraska (home of the strobe light).
This course was designed to meet your continuing education requirements
Every state, entity, and country has different requirements for what counts as continuing education, and we have done our best to make sure it meets yours. Please double check with particular requirements, and let us know if you have any questions about whether it meets your needs.
NBCOT renewal:
This course is designed to meet the requirements of NBCOT PDUs. But, you are advised to make your own determination as to whether the course will be beneficial to your practice. NBCOT does not endorse any specific professional development units.
See #14 on the NBCOT Renewal Activities Chart to see what this podcast would qualify under. (OT Potential is considered a 3rd party entity.)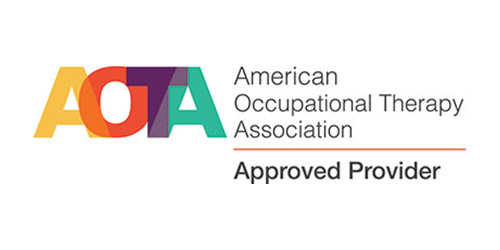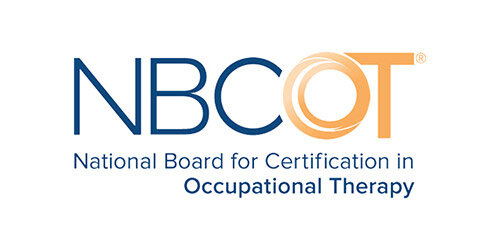 State license renewal (within the US):
Our OT Potential Podcast is intended to meet the requirements for "online" and "independent/self-study" courses. If you have any questions about your particular continuing education requirements, please check with the licensing entity in your state.