Earn 1 hour of continuing education by joining OT Potential after taking this course.

Listen: Apple | Spotify | Google
Plagiocephaly has historically been thought of as a benign, cosmetic issue.
But, the seminal study we are looking at during this 1-hour course indicates that severe to moderate skull deformity may be best understood as a biomarker for developmental vulnerability. As we'll see, moderate to severe skull deformity was linked with lower cognitive and academic outcomes, when the children reached school age.
It is critical to understand that this does not mean that plagiocephaly causes developmental delay. But, given the results of this study, developmental assessment, monitoring, and intervention is recommended for children moderate to severe plagiocephaly. After we break down this article for you, we'll be joined by Amirra Condelee, OTD, OTR/L to discuss the implications for OTs who work with infants—and our role in our communities and families now that we understand the importance of this biomarker.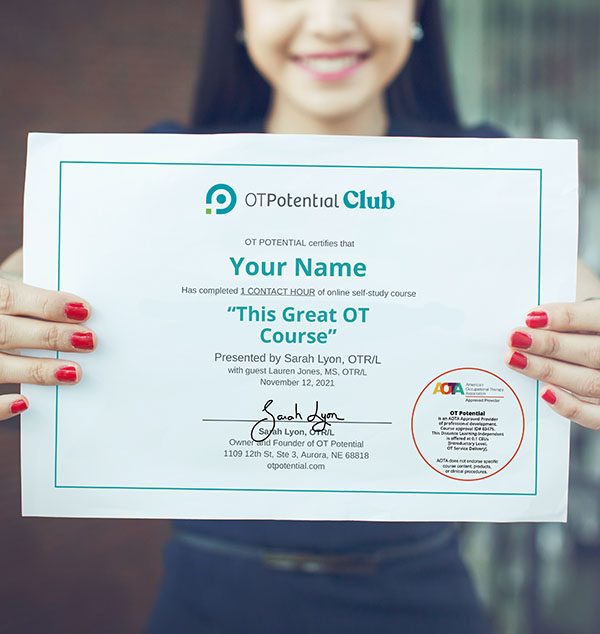 Earn

1 hour

of continuing education
1. Listen to the podcast for free.
2. Sign up for the OT Potential Club.
3. Pass the quiz and download your certificate!
Primary Journal Article Explored
When you log in, be sure to check out the OT Potential Club's written breakdown of the following research article. Then, share your questions and thoughts with fellow practitioners.
Supporting Research and Journal Articles
Plagiocephaly Resources Discussed
Learning Objectives
You will be able to recognize the type of developmental assessment that is indicated by plagiocephaly at different ages.
You will be able to identify the opportunities for speciality OT assessment and intervention related to plagiocephaly.
Agenda
Intro (5 minutes)
Breakdown and analysis of journal article (5 minutes)
Intro to positional plagiocephaly
Prevalence
Is it harmless? Flat head syndrome and development.
What were the methods?
What were the results?
Discussion
Conclusion
Takeaways for OT practitioners
Discussion on practical implications for OTs (with Amirra Condelee) (50 minutes)
Tell us how you first found OT.
How did you become interested in pediatrics?
What were your initial impressions of this article?
What can we do as OTs to prevent plagiocephaly in the first place?
Do you see a place for craniometry in EI OT?
What opportunities do you see for connecting with physicians for referrals based on this article?
Did the assessments utilized feel familiar to you? After reading the article, what assessments would you be likely to utilize with a child with positional plagiocephaly?
If you did have a child on your caseload with moderate/severe plagiocephaly, what resources do you know that EI therapists could access?
How has being a new mom changed your approach to working with families?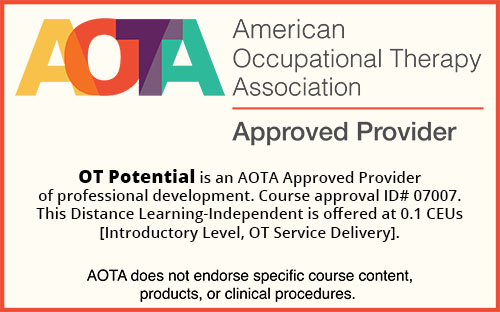 1 hour (0.1 AOTA CEUs). Released online from Aurora, NE.
This course is an independent/self-study course delivered via podcast on iTunes, Spotify, Google Play & more. Explore your listening options on the OT Potential Podcast page.
If you need accommodations to take this course, please contact us and we will address your needs on an individual basis.
If this course were to be canceled, please see our cancellation policy on our terms page.
In order to receive a certificate for this course, you must first listen to the podcast in its entirety. Then, you will need to take the test (found at the top of this page) and earn 75% or higher. If you pass, a certificate will be automatically generated and sent to your email.
Target Audience/Educational Level
Our target audience is occupational therapy practitioners who are looking to learn about OT, Plagiocephaly, and Cognitive Outcomes. The educational level is introductory.
Financial and Non-financial Disclosures
It is the policy of OT Potential to disclose any financial and non-financial interest the provider or instructor may have in a product or service mentioned during an activity. This is to ensure that the audience is made aware of any bias of the speaker.
We here at OT Potential have no financial stake in this topic. Our guest, Amirra Condelee, also has no financial disclosures.
Speakers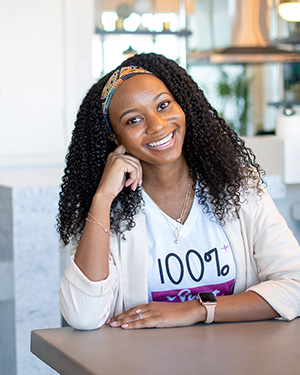 Dr. Amirra Condelee, OTD, OTR/L is a graduate of MGH Institute of Health Professions where she completed her Doctor of Occupational Therapy degree with a focus in pediatrics. Her doctoral research was conducted at Seattle Children's Hospital to explore the role of OT in the Neonatal Intensive Care Unit, as well as involvement with the Pediatric Intensive Feeding Program.
Currently, Amirra practices in the Arizona Early Intervention program where she specializes in the treatment of infants born premature, infants born substance-exposed, and infants and children with sensory processing challenges. Read full bio.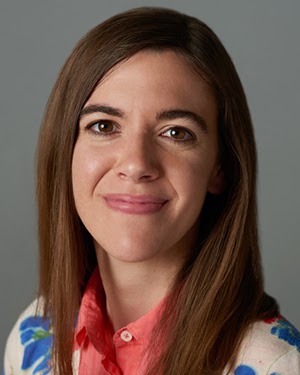 Sarah's passion is helping fellow OT practitioners translate evidence into daily practice. Sarah earned her BA in religion from St. Olaf College, then earned her master's degree in occupational therapy from New York University in 2011.
Since then, she's worked in numerous facilities, including a critical access hospital, an acute trauma hospital, and a state inpatient psychiatric hospital. Sarah is the founder/owner of OT Potential. Read more about OT Potential here.
This course was designed to meet your continuing education requirements
We designed the courses in the Club to meet the requirements for "online" and "independent/self-study" courses. For more details read our blog post: Can I earn OT CEUS from a podcast? To verify the requirements from your specific state (within the US), check out our post, OT Continuing Education Explained. If you are outside of the United States and have questions, please contact us.
We are proud to be an AOTA Approved Provider and to meet the requirements for your NBCOT renewal.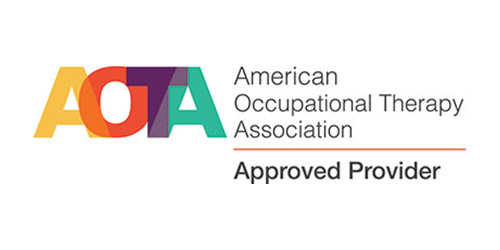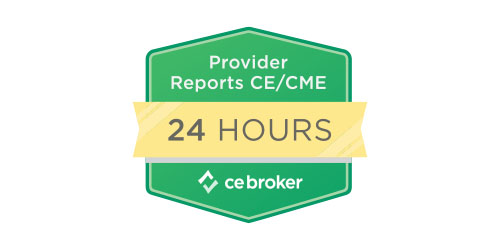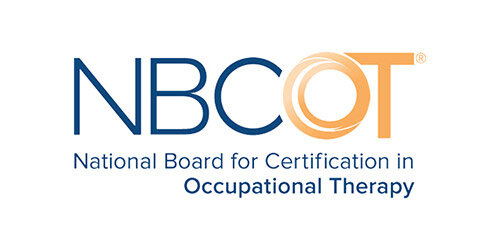 ---