Earn 1 hour of continuing education by joining OT Potential after taking this course.

Listen: Apple | Spotify | Google
Children are not little adults.
Their brains are actively developing. Because of this neuroplasticity, one might assume they would more quickly and fully recover from a traumatic brain injury (TBI).
This is not the case.
A brain injury can have a more devastating impact on a child than a similar injury in a mature adult. (Brain Injury Association of America)
This is what makes comprehensive, ongoing rehab for pediatric TBI so important. But, unfortunately, as we will see in our primary research, many children who experience TBI have substantial unmet rehab needs.
After reviewing the research, we are thankful to welcome to the podcast, Nelson Gonzalez OTR/L, RFS, CHHC, CCT, CPMT, CORE, CLT to discuss OT and TBI assessment, treatment, and what's on the horizon in this practice area.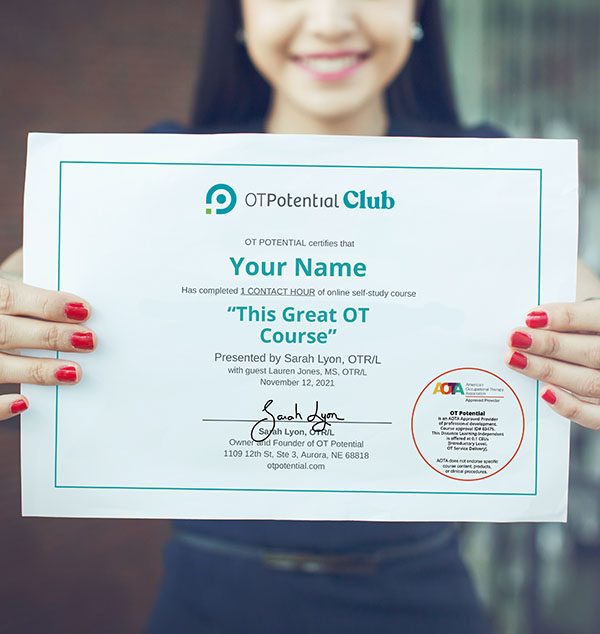 Earn

1 hour

of continuing education
1. Listen to the podcast for free.
2. Sign up for the OT Potential Club.
3. Pass the quiz and download your certificate!
Primary Journal Article Explored
When you log in, be sure to check out the OT Potential Club's written breakdown of the following research article. Then, share your questions and thoughts with fellow practitioners.
Mentioned Resources for Pediatric TBI
Assessments for Pediatric TBI:
Learning about Neuroscience and health:
Supporting Research and Journal Articles
Learning Objectives
You will be able to recognize which pediatric TBI patients tend to have the highest levels of unmet OT service needs post hospitalization.
You will be able to identify assessments you can use to ascertain service needs in different functional domains.
Agenda
Intro (5 minutes)
Breakdown and analysis of journal article (5 minutes)
Intro to unmet rehab needs following pediatric TBI
What was the intent of this paper?
Methods
Results
Discussion
Takeaways for OT practitioners
Discussion on practical implications for OTs (with Nelson Gonzalez) (50 minutes)
How did you first find OT?
How did you become interested in neuro OT?
What were your initial impressions of the article? Did it align with what you've seen in practice?
Did you find the list of the screens helpful? What do you all use?
What advice do you have for approaching TBI as a team, and looping in other professionals as needed?
The article did not go into specific TBI treatment, how do you approach a pediatric TBI and what are your go-to interventions?
What skills/resources do you recommend for OTs looking to improve their TBI care?
How can we extend our follow-up period for TBI patients?
It feels like overall there are so many unmet neuro needs- how do we as a profession need to change to meet them?
You went to ACRM this year, what made you excited about the future of OT for TBI and/or neuro OT?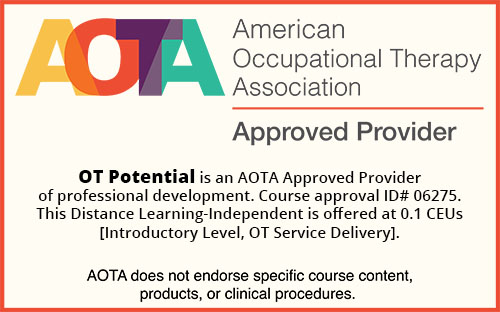 1 hour (0.1 AOTA CEUs). Released online from Aurora, NE.
This course is an independent/self-study course delivered via podcast on iTunes, Spotify, Google Play & more. Explore your listening options on the OT Potential Podcast page.
If you need accommodations to take this course, please contact us and we will address your needs on an individual basis.
If this course were to be canceled, please see our cancellation policy on our terms page.
In order to receive a certificate for this course, you must first listen to the podcast in its entirety. Then, you will need to take the test (found at the top of this page) and earn 75% or higher. If you pass, a certificate will be automatically generated and sent to your email.
Target Audience/Educational Level
Our target audience is occupational therapy practitioners who are looking to learn about Pediatric TBI and OT with Nelson Gonzalez. The educational level is introductory.
Financial and Non-financial Disclosures
It is the policy of OT Potential to disclose any financial and non-financial interest the provider or instructor may have in a product or service mentioned during an activity. This is to ensure that the audience is made aware of any bias of the speaker.
We here at OT Potential have no financial stake in this topic. Our guest, Nelson Gonzalez also has no financial disclosures.
Speakers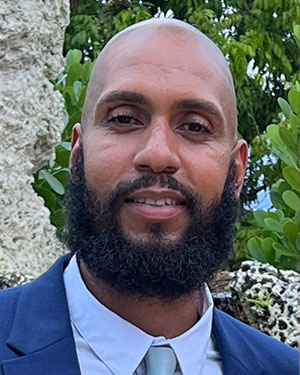 Nelson been an occupational therapy practitioner for over 18 years with an array of certifications and specialties including Rehabilitation Fitness Specialist, Certified Holistic Health Coach, Certified Cupping Therapist, Certified Pediatric Massage Therapist, Certified Oncology Rehabilitation Expert, and Certified Lymphedema Therapist. Nelson is the Executive Director / Administrator of Rehab Without Walls® NeuroSolutions (Florida division). Nelson is the Co-Chair of the Administration and Management Special Interest Section for the Florida Occupational Therapy Association and serves on the Sabrina Cohen Foundation Advisory Board and Campaign Leadership Team.

Nelson has presented at several national and international conferences and symposiums including ACRM on topics including Chronic Stress, Intensive Therapy for the Neuro Population, Timing & Rhythm in the Brain and Body, and Autism Spectrum Disorder. As a clinician and therapy leader, he has restored function for clients and decreased disabilities following disease or profound injury including congenital dysfunctions, developmental disorders, spinal cord injuries (SCI), traumatic brain injury (TBI), acquired brain injury (ABI), cerebral palsy, paralysis, Anxiety Disorders, Autism Spectrum Disorder (ASD), Chronic Stress, etc. Nelson has written several articles for various publications and co-authored a medical book that focused on topics that highlight the importance of taking not only an holistic approach to treatment but a whole-person and environmental approach as well. Read full bio.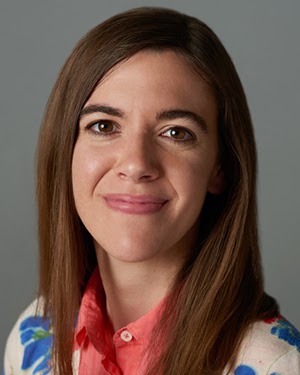 Sarah's passion is helping fellow OT practitioners translate evidence into daily practice. Sarah earned her BA in religion from St. Olaf College, then earned her master's degree in occupational therapy from New York University in 2011.
Since then, she's worked in numerous facilities, including a critical access hospital, an acute trauma hospital, and a state inpatient psychiatric hospital. Sarah is the founder/owner of OT Potential. Read more about OT Potential here.
This course was designed to meet your continuing education requirements
We designed the courses in the Club to meet the requirements for "online" and "independent/self-study" courses. For more details read our blog post: Can I earn OT CEUS from a podcast? To verify the requirements from your specific state (within the US), check out our post, OT Continuing Education Explained. If you are outside of the United States and have questions, please contact us.
We are proud to be an AOTA Approved Provider and to meet the requirements for your NBCOT renewal.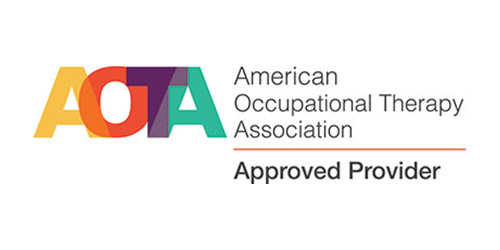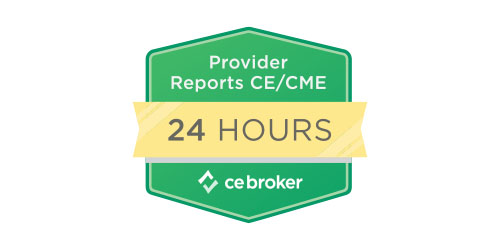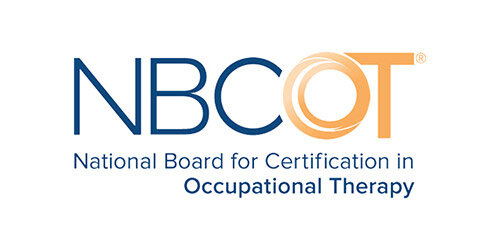 ---