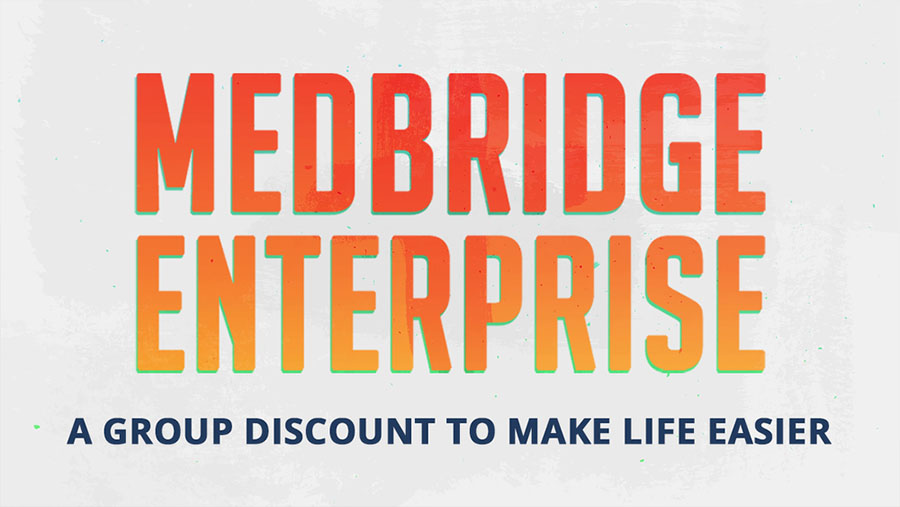 You probably arrived at this page because you are familiar with the MedBridge CEU platform, and you are thinking about offering it to your business/clinic/classroom. (And you want to offer this service at a discount, of course!)
As a long-time MedBridge user, I want to tell you that this is a great idea.
MedBridge Enterprise gives all of your practitioners access to the MedBridge Education Platform, and you and your team get access to so much more.
This article will break down the many other ways MedBridge Enterprise will make your life easier.
Compliance training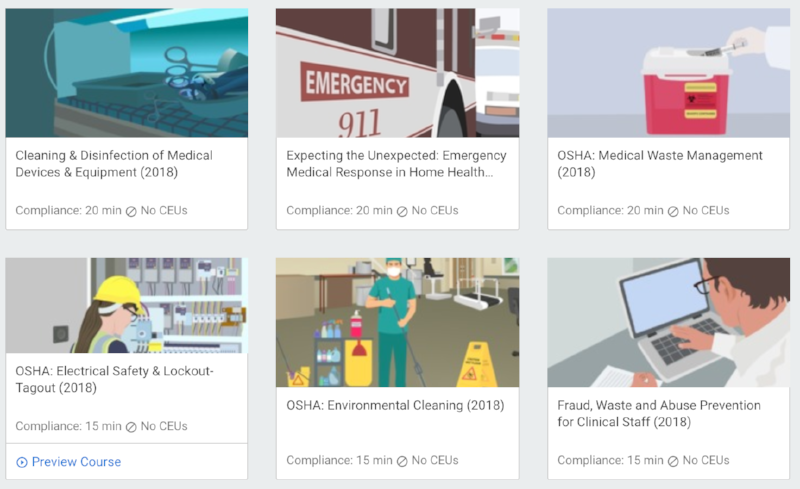 MedBridge Enterprise allows you to select the compliance courses that are applicable to your particular facility, while bypassing the stale, 1995-era ones your team has come to expect.
The MedBridge system allows you to assign and track courses for your team members, which helps improve survey readiness and audit preparation within your department, not to mention mitigates the risk of legal action for non-compliance.
Required training aside, a robust compliance program is a great investment in your growing your team.
The MedBridge Enterprise compliance courses cover all sorts of topics, so if you have staff members who are interested in stepping into infection control, safety, or other non-clinical compliance roles, these training courses are a fantastic way to introduce them to the basics.
Learning management system (LMS)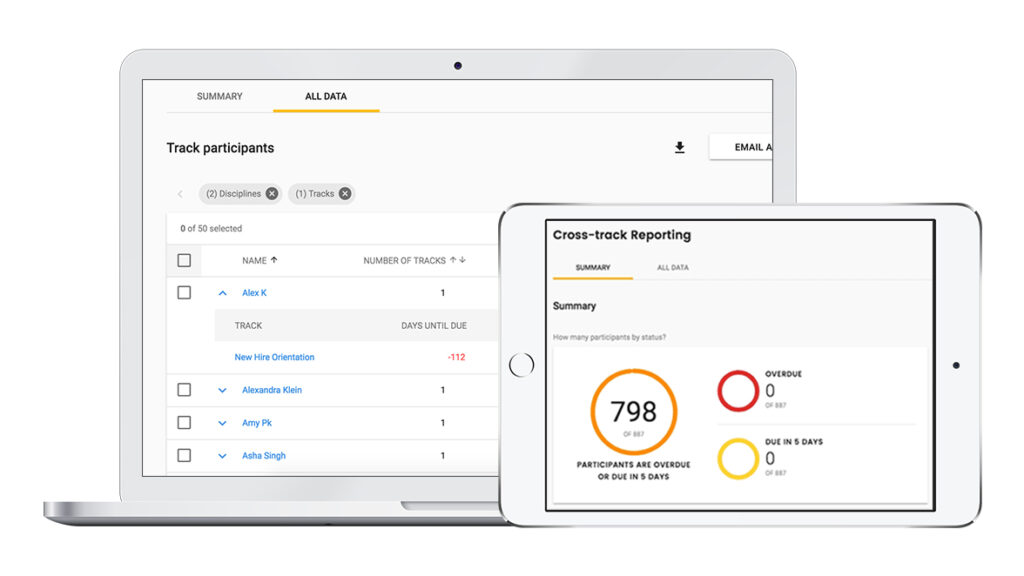 Onboarding is one of the times when many managers profoundly fail their new hires—and, as a result, their patients.
Proper onboarding and training creates a sense of purpose and camaraderie, and failing to provide this from the beginning can lead to increased detachment and turnover among staff members.
Using a learning management system (LMS) allows you to provide an onboarding program, and you can even customize it to create individualized learning tracks. For example, if your facility has outstanding care in trauma, stroke, and ortho rehab, you can place new hires on a specific trauma, CVA, or ortho track upon first hire.
The LMS will take the therapist through a series of learning modules, which will provide information about the facility's best practices, ensuring that treatment approaches—while still unique to each therapist's own strengths—are cohesive within your facility.
Home exercise program (HEP)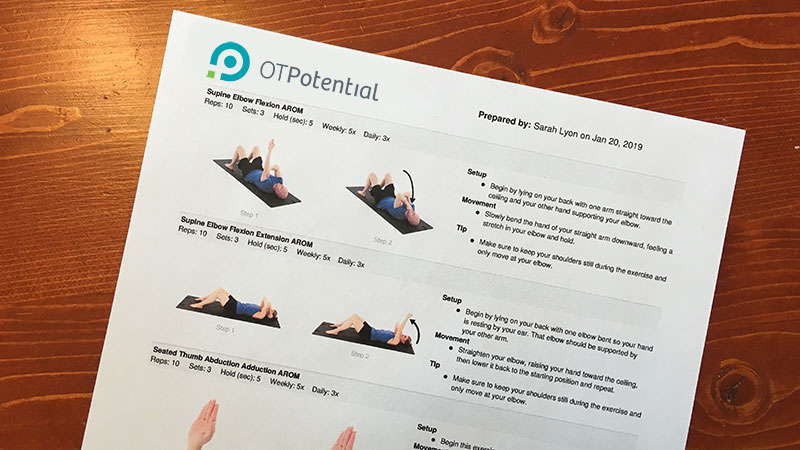 We might not like it, but we have to admit it: many of our patients immediately lose our carefully crafted HEP printouts—or, worse, they toss them right into the trash. And even when our facilities provide some pretty solid patient education handouts, they often suffer the same fate.
MedBridge Enterprise has solutions to improve patient engagement by enabling electronic, HIPAA-compliant transfer of patient education materials and HEP programs so your team can meet patients where they are today: on their computers and mobile phones.
MedBridge GO mobile app
As mentioned above, part of keeping clients engaged means meeting them exactly where they are—and that is often on their cellphones.
MedBridge understands how much patient habits have changed over the past 20—and even 10 and five—years, and the Enterprise solution aims to provide the best possible patient experience by providing a MedBridge Go mobile app. This easy-to-use phone app keeps patients engaged during every stage of the rehab process.
This helps improve patient satisfaction and safety, increase the delivery and retention of caregiver education and training, and dramatically improve patients' and families' adherence to care plans.
And that feeling of making a true difference in patients' and families' lives is a tremendous part of what keeps therapists engaged in their own work.
Electronic medical record (EMR) integration
Nobody likes extra steps in workflow—especially busy therapists who are already feeling overtaxed.
MedBridge Enterprise seamlessly integrates with several EMR systems, including:
Casamba Clinic (formerly TherapySource)
Casamba Skilled
Epic
Raintree
This integration enables therapists to easily document and track patients' progress without having to toggle between countless windows and competing forms of software.
Patient satisfaction tracking
A happy patient is an engaged and invested patient, and MedBridge Enterprise has incorporated some impressive patient satisfaction tracking features into the system.
This can help you identify areas where patients are feeling happy with their care, as well as areas where your facility and team can improve efforts to improve outcomes.
Interview with a MedBridge Enterprise user
I wanted to talk with someone who was involved with bringing on the Enterprise solution to a clinic and implementing it.
Alison Lane, MS, ATC, CWCE is the Clinical Assistant, Occupational Medicine Athletic Trainer, and Continuing Education Coordinator at Orthopaedic Associates in Indiana. She was willing to share her experience with the solution.
1.) Why did Orthopaedic Associates sign up for the MedBridge Enterprise Solution?
Alison: Orthopaedic Associates recognized the need to improve the cost effectiveness of our patient exercise programs and improve our continuing education program.
We wanted an option that would provide a consistent look for our patient education materials and be easily available to our staff and team of clinicians.
MedBridge allows us to take advantage of the educational courses, as well as the patient education section with the Enterprise option.
2.) What has been the response from your therapists/staff?
Alison: The response from our therapists and staff has been very positive.
The patient education portion allows us to streamline our home exercise programs and conveniently access, edit, and distribute HEPs to patients. Being able to obtain that information quickly allows us to improve patient satisfaction by reducing wait times.
The continuing education portion has excellent content in a variety of subjects that are pertinent to our day-to-day activities and allows our staff to access the coursework any time, any place.
3.) In what ways has the Enterprise Solution elevated your company?
Alison: The MedBridge Enterprise Solution has enhanced our continued education program by offering continued up-to-date learning which supplements our program very cost effectively.
The patient education handouts and online/mobile access look professional and are patient-friendly. Our staff is continually impressed by the convenience and options that Enterprise offers to our team.
Demo and purchase
If you are at all interested in MedBridge Enterprise, I encourage you to try a demo. (A demo typically takes around 30-40 minutes.)
After you finish up your demo, the MedBridge team will be available to answer any follow-up questions you might have. They can also help you dive deeper into specific features and explain how the integration properties work with your unique setup.
When you sign up as a department/clinic/team (you must have five or more staff members), you and your therapists get all these features at a significant discount, compared to each buying MedBridge Education individually.
Like a MedBridge Education plan, the subscription is an annual purchase.
There is really no substitute for an all-in-one solution that enhances quality of care, improves your patients' outcomes, and boosts staff retention and morale—all while driving increased profitability in your practice.
But don't take my word for it!
Definitely take advantage of the free demo!
Conclusion
I am a big believer in doing whatever is possible to make therapists' lives easier so they can focus more on doing what they do best: treating patients.
And it is rare to find a single solution that can have such an immediate and profoundly positive impact on your staff culture, management strategy, and patient experience.
That's why I wholeheartedly recommend that you take some time to explore what MedBridge Enterprise can do for your own team.
Disclaimer: I am a long-time affiliate and user of the individual MedBridge subscription.