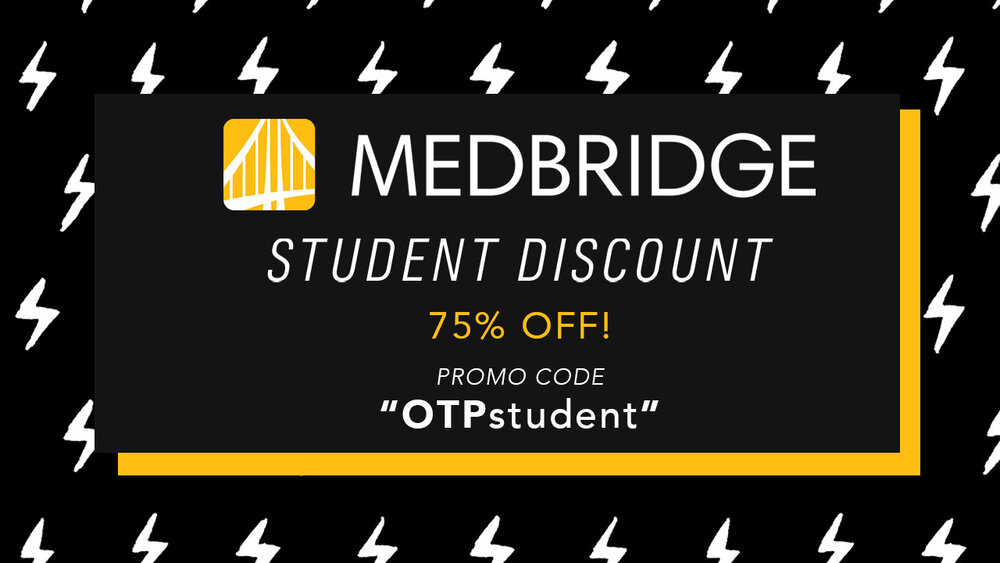 Whether you are an OT, SLP, PT, RN or AT student looking for information to help you rock your classes/fieldwork—or you are professor looking to bring content from industry leaders into your classroom—the MedBridge Student Membership is for you!
Individual Student Membership Subscription
If you're a student, for $100/year, you can have unlimited access to educational materials from leaders in your field.
This is over 75% off the premium price.
You must register with your ".edu" email address for the discount to be applied.
Copy and paste the MedBridge Student Discount Promo Code:
OTPstudent
What you need to know about the MedBridge Student Membership subscription
With this membership, you will receive everything that is included in the standard MedBridge Education subscription (700+ courses), except:
You do not earn CEUs
A "student" watermark will appear across all printed HEP exercises
You will not be able to send (email or text) the HEP to anyone to use on the MedBridge GO app
Here's the official checklist from MedBridge of all the perks: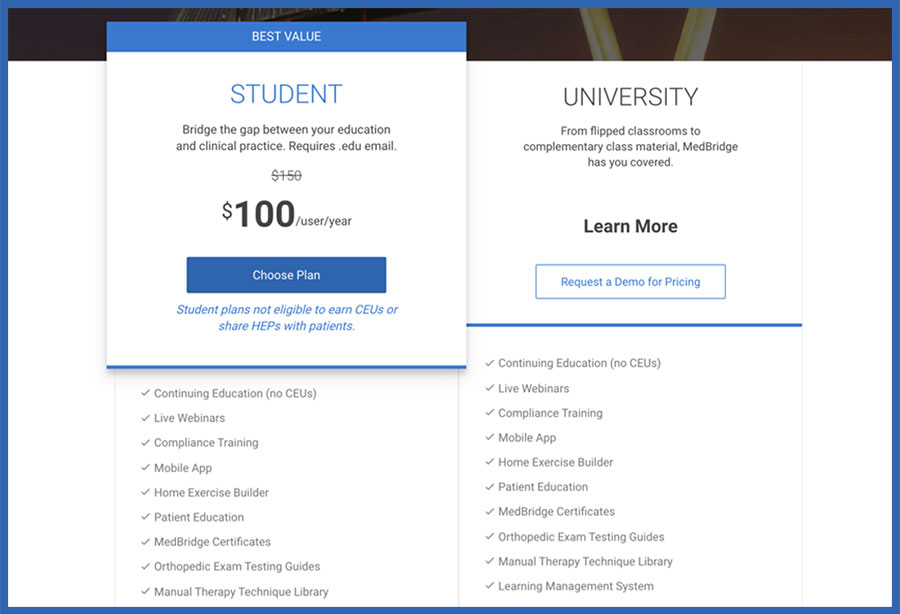 How to use the MedBridge Student Membership
A MedBridge Student Membership is for the achievers out there. It is for students who want to go deeper into topics than their professors can go in the standard classroom setting.
Our professors are often generalists, and many of the presenters on MedBridge are specialists in their areas of practice.
I think one of the most useful applications of the student membership will be during your fieldwork experiences, as you encounter new diagnoses and complexities for which you would like to find extra guidance.
The membership is also a jump-start into the roll of practitioner, because once you leave the classroom your CEU courses will become an integral part to staying up-to-date.
Group discounts on MedBridge for your entire classroom/program
If you are a professor looking to bring MedBridge to your classroom, there is an option for you as well!
When you sign up as a classroom or as an entire program, you can receive an approximately 88% discount per student AND get access to the Enterprise learning management software.
The learning management software allows you to:
Assign video courses as homework
Have your students practice putting together home exercise programs
Utilize the reference videos
An easy-to-navigate dashboard helps you track your students' participation and email students directly from the platform.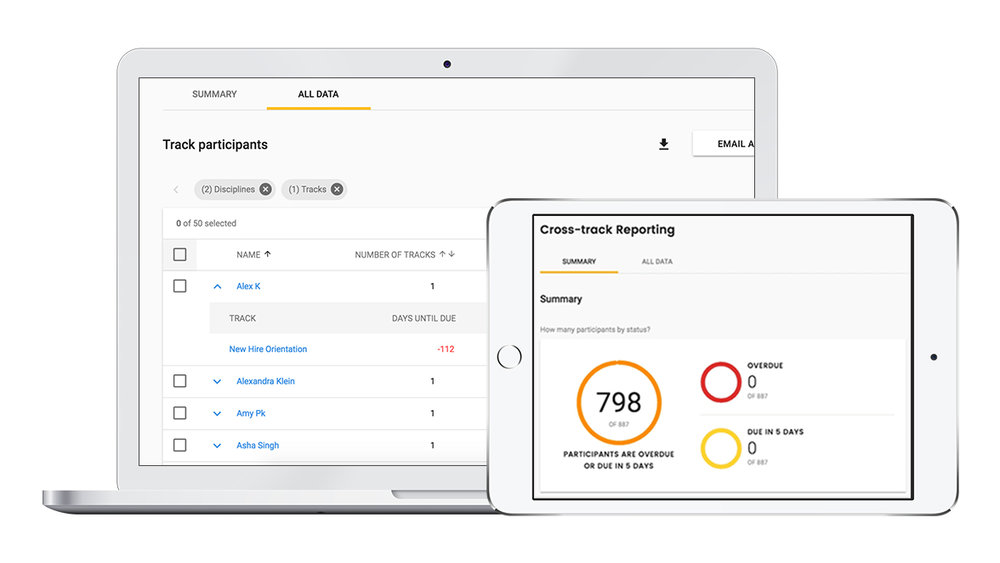 (Don't worry; an account manager will help you get this set up.)
Here's an example of a compliance-focused knowledge track you might assign.
---
XXXX University Program Fieldwork
---
Or, say, you are planning for the shoulder complex unit and you are feeling a little rusty.
You can assign a series of courses from MedBridge and feel confident your students are learning best practices from the best in the field.
---
XXXX University Program UE Rehabilitation (Fall 2018)
---
Payment options for the group discount
To receive the 88% off discount per student, the university must bear the cost. If you are ready to learn more about how this option could benefit your program, please sign up for a demo here:
If you would like the pass the expense along to your students, the best way to do that is simply by sharing the student promo code.
Students will then pay $100 for the subscription. If you chose this route, you will not have access to the learning management software.
Again, here's the promo code:
OTPstudent
Conclusion
There are times in school when textbooks and other resources just don't seem to cut it.
Subscribing to MedBridge gives you access to leaders in your field. This means you'll have the unique opportunity to learn from the best, and receive training on topics that are highly relevant to practicing clinicians.
When you're a practicing clinician, you'll come to rely on continuing education resources like these…so you might as well get ahead of the curve and start accessing them now!
Disclaimer: I am a long-time affiliate of MedBridge. When you purchase your subscription with my promo code, you not only get the best deal around, but you also support the creation of more content at OT Potential!
Please, let me know in the comments if you have any questions!