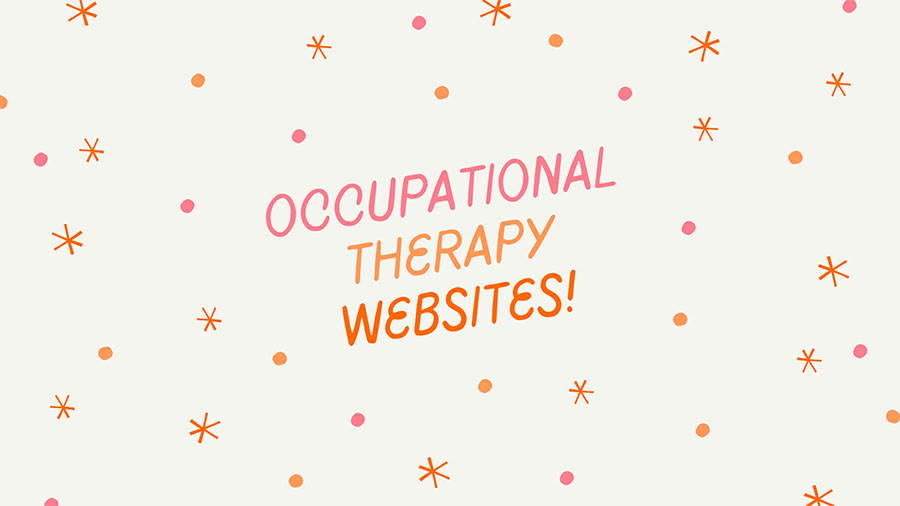 We love seeing the incredible work that occupational therapy professionals are up to!
This page showcases the websites of members of the OT Potential Club, which signifies that the owners are committed to evidence based practice in OT.
We hope this page is helpful on a few levels:
to find the right OT service for you
or, to inspire you as you create your own OT website
or, to spruce up your current website!
If you want to dig deeper into who is behind the websites below you can find the owners on our The OT Directory. If the owner/OT employee has a profile page on OT Potential, we'll link directly to it!
Private Practice examples
Below are websites of OT practices serving both adult and pediatric clients.
Pediatrics and Adults
Pediatric OT websites
OT (and related services) for adults
OT Course Creator Websites
There is so much to learn when it comes to occupational therapy. And, these OT professionals offer courses for fellow OTs in different practice niches.
Other Resources for OTs
There are many other types of websites out there run by OTs. Below are some examples!
---
What makes a great OT website?
If you arrived here with the intent of gaining inspiration for your own OT website, we've put this advice together for you. We've looked at
Clear location
Location is one of the first things patients look for on a website. They want to know if it is realistic for them to drive to you on a regular basis.
Google also really wants to know where you are located, so it can connect you with the right searchers.
If possible, try to include your location throughout your site. Ideally, you should have it in your copy above the fold (meaning the part of your website that appears in the browser window without the user needing to scroll).
One way to ensure your location appears on all pages, without being intrusive, is to put your Name, Address, and Phone (your "NAP") in your footer.
Clear practice area
Most people searching for OTs are aware that there are different types of therapy practices, so they'll often try to self-filter their search engine results by searching for "Pediatric OT" or "OT for Kids" or "Hand Therapy."
I know this is simple, but don't forget to clearly identify your practice area on your website. Customers arriving at your site should be able to tell at a glance the services you provide. You can see how the site Tools to Grow achieved this:
Clear presentation of problems they solve
It is so important to communicate the value of your services without using jargon. I think many of us are great at doing this in person, but when it comes to writing copy for our websites, we tend to sound academic.
When you create your own site, be sure to clearly describe your different therapy offerings in language that is clear and easy to understand.
Check out how Karen Gilbert's site mentions how she can help clients.
Checklist for a great OT website!
Make sure your website is "secure"
Before a customer does any scrolling, make sure can they tell:

What type of therapy you provide
Where you are located
How to contact you

Ensure your images aren't too massive. Search engines penalize slow web pages, and sites with large image file sizes load slowly.
Include an "about" section where people can learn more about you and your business. Clients like to know the people who care for them. Include pictures of you and your staff if possible!
Keep your website fresh! Make it a goal to work on your website once a month. Google loves to see that you are actively making it better, and your clients will appreciate the up-to-date information!
Conclusion
Occupational therapy professionals around the globe are doing such interesting and important work.
We hope this page has given you a helpful window into the occupational therapy websites out there.
If you have any questions for us, don't hesitate to ask us in the comments!