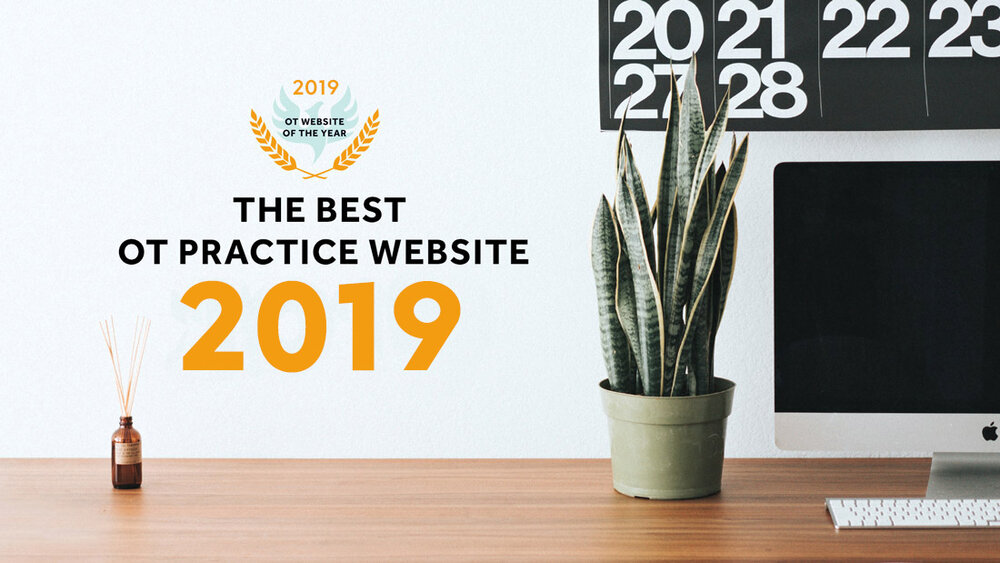 We all know that a great occupational therapy website can completely transform your business—but let's be real: creating and maintaining a website can be intimidating.
Inspiration goes a long way, though, and I firmly believe that seeing how others have showcased occupational therapy on their websites can motivate us to make improvements on our own sites!
That's why I decided to create the annual Best OT Website Contest.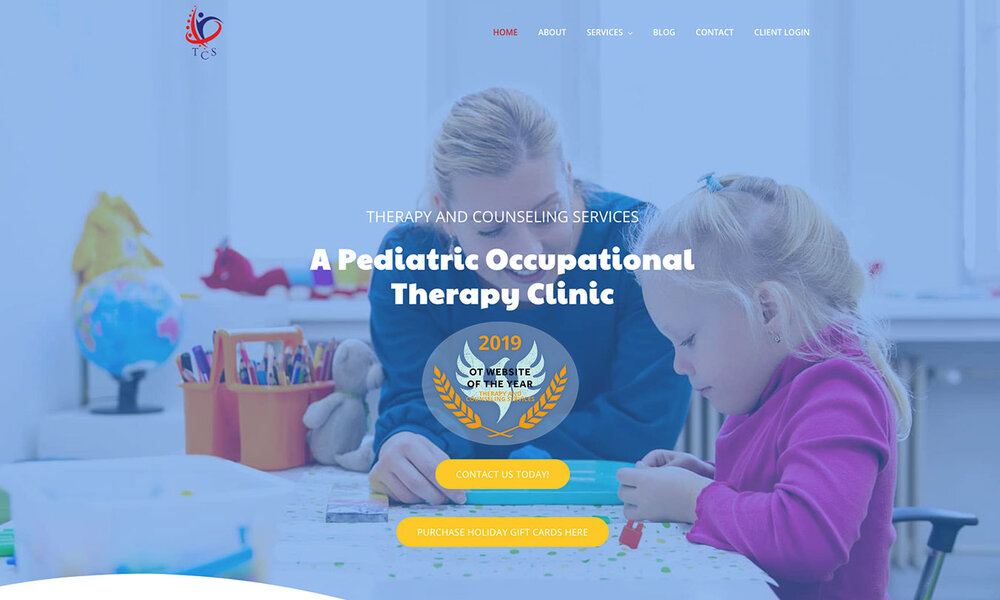 2019 Best OT Website: Therapy and Counseling Services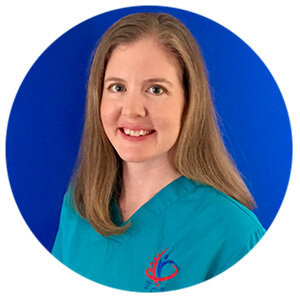 The judges at WebPT chose Therapy and Counseling Services (TCS) as the best OT website of 2019. The practice is owned by Andrea Gibson, OTR/L.
TCS is a a brand-new practice, which should inspire us to consider that great websites can be crafted, regardless of how long you've been in business.
Andrea was kind enough to share the process of building her website.
How much time and effort went into building your site?
The actual writing and design process took about six weeks, from start to finish. But, before starting, I spent a lot of time browsing other OT sites for inspiration (including previous years' winners!). When I saw sites that I really liked, I looked to see who had designed them. That's how I found Local Biz Guru, who wound up developing my own site. I worked closely with them for several weeks on the concept, branding, and layout of the site. They also gave me amazing tips for writing the content in a way that would be Google-friendly. After poring over the copy and photo selections for a few weeks, the team took my writing and integrated it with the design. We went back and forth on the final site for about a week to fine-tune it, making sure everything was HIPAA-compliant, and that it looked good on a variety of devices. Then, it went live!
What ongoing maintenance does the site require?
Part of my hosting package includes basic site maintenance, so they take care of keeping WordPress and any plug-ins updated to minimize any glitches. (I'm sure it's possible to stay on top of this myself, but I decided I wanted my marketing energy going to content creation instead of technical chores.) I log on frequently to update the program offerings, any special offers we are running, etc. I also just started a blog (last week!) as part of my overall online marketing plan, which should help establish us as experts in our local area.
How has having a great website impacted your therapy practice?
Well, let me first say that my business is brand new. Investing in a professional website early was a carefully calculated decision, as it meant foregoing a greater variety of assessments and equipment for now. But, I am so happy that I made that decision. My website went live around October 1, and I just opened doors to clients on October 15. As a new business in an area where there is a shortage of outpatient pediatric OTs, I felt that I needed a solid website that would help increase awareness of what we can offer. I wanted it to look professional and visually inviting, and to be understandable. Although my business is still relatively new, the website has definitely helped to generate clients. I know parents really are reading the whole page because they have been coming in with a good understanding of the process and my treatment philosophy. I have already seen results in the form of new clients coming directly from my first blog post, and am hoping to slowly increase my website's reach over time. Overall, while everything online is always a work in progress, I am thrilled with how the website turned out and how it has been functioning so far.
2019 Runners Up
---
Last Year's Winner: Karen Gilbert
The judges at WebPT chose Karen Gilbert Occupational Therapy and Consulting as the top occupational therapy practice website of 2018!
I love how clear and compelling the copy is on this website, and hope you'll also find inspiration from it!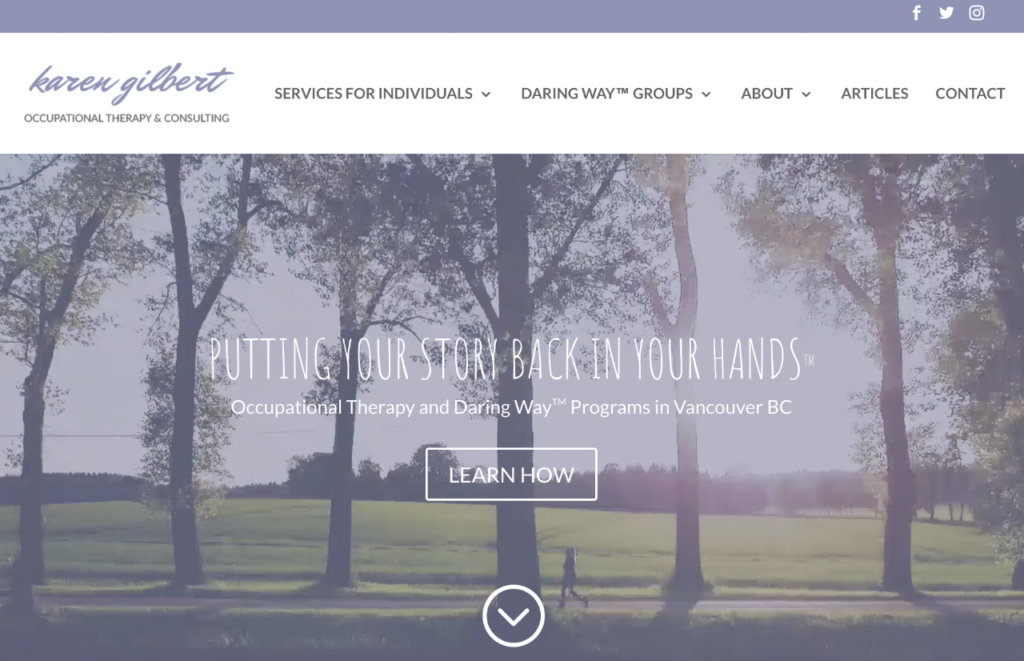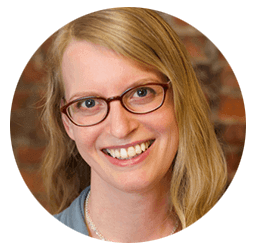 Karen was nice enough to answer some questions about the website creation process for us:
How much time and effort went into building your site?
I spent about a month fine-tuning the copy using work I had done during a 12-week "How to Build a Private Practice" course a year prior. The course had covered branding basics, writing in a way that speaks to potential clients, and developing a web presence—so I had laid the foundation for the website on paper before pulling it all together online. Reading copywriting articles about how to ruthlessly edit for better-quality content and online readability was also really helpful.
I worked together with a talented web designer and brand strategist, mostly through email and phone calls, over another four to six weeks before launching the website. She made the copy come alive on the page and up-leveled the presentation of ideas into something I couldn't have envisioned on my own.
She had given me direction about which pages to include on the website before I finalized the copy, as well. Having guidance from someone who not only has knowledge of current website design practices—but also was committed to designing a site that visually represented my practice and spoke to the people I work with—was invaluable.
What ongoing maintenance does the site require?
My website is built on WordPress, so I regularly log in to update plug-ins, themes, and WordPress itself so my site stays up-to-date and secure. (This is less complicated than it sounds! You, too, can learn to do this.)
I edit existing pages as needed, such as updating details of upcoming groups/workshops, my own continuing education, new social media links, and ongoing search engine optimization (SEO) updates. (For example, last year, Sarah Lyon recommended that I add my location and name/address/phone number on the front page of my site so people could find me more easily.)
I also add new pages and posts, such as "The Art and Science of Everyday Living: an Interview Series with Innovative Occupational Therapists," when I have time and inspiration strikes, or when there is an evolution in a service I offer. A website is definitely an ever-changing work in progress, but you can start with the basic information people want to know about you and your practice and build beyond that at your own pace.
How has having a great website impacted your therapy practice?
The website essentially acts as a self-selection tool. My practice is mainly based on self-referrals. When someone calls and tells me the website really resonated with them, the problems they are seeking support around are usually things I can help with and my approach is a good fit for. It serves as an initial point of connection and allows people to better understand how occupational therapy and the services I offer may be of benefit to them.
Here are the 2018 runners up:
And here are previous winners:
Please note: As expand in new and innovative ways online as OTs, we will be inspired by each other. However, I'm sure you can appreciate the need to use our own thoughts, our own words, and our own creative ideas when sharing the unique value of what we offer as OTs. Please do not copy these websites.
---
What makes a great OT website?
Clear location
Location is one of the first things patients look for on a website. They want to know if it is realistic for them to drive to you on a regular basis.
Google also really wants to know where you are located, so it can connect you with the right searchers.
If possible, try to include your location throughout your site. Ideally, you should have it in your copy above the fold (meaning the part of your website that appears in the browser window without the user needing to scroll).
One way to ensure your location appears on all pages, without being intrusive, is to put your your Name, Address, and Phone (your "NAP") in your footer.

Clear practice area
Most people searching for OTs are aware that there are different types of therapy practices, so they'll often try to self-filter their search engine results by searching for "Pediatric OT" or "OT for Kids" or "Hand Therapy."
I know this is simple, but don't forget to clearly identify your practice area on your website. You want your ideal customers to arrive to your site and be able to tell within seconds that you provide the services they need. Here's another spot where our 2017 contest winner shines.

Clear presentation of problems they solve
It is so important to communicate the value of your services without using jargon. I think many of us are great at doing this in person, but when it comes to writing copy for our websites, we tend to sound academic.
When you create your own site, be sure clearly describe your different therapy offerings in language that is clear and easy to understand.
Check out how Karen Gilbert's site mentions how she can help clients.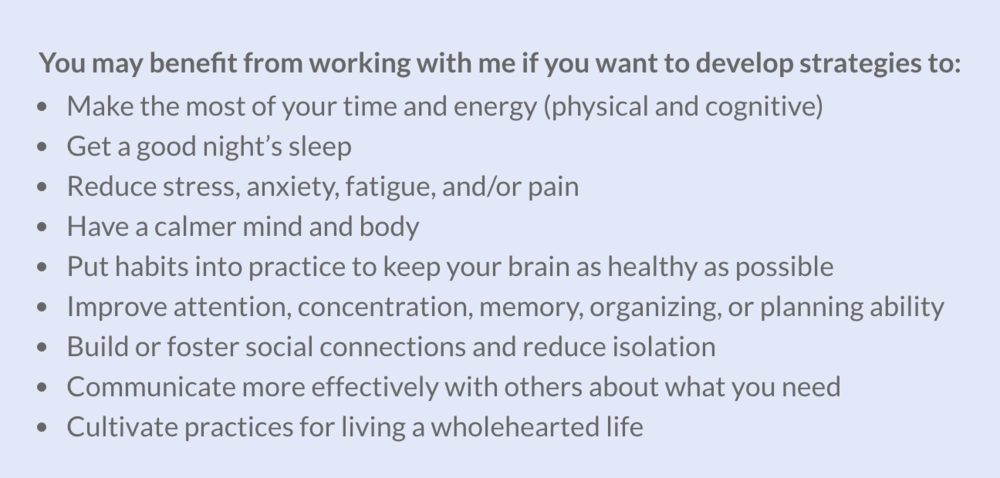 I've also created a checklist for a great OT website!
Make sure your website is "secure"
Before a customer does any scrolling, make sure can they tell:

What type of therapy you provide
Where you are located
How to contact you

Ensure your images aren't too massive. Search engines penalize slow webpages, and sites with large image file sizes load slowly
Include an "about" section where people can learn more about you and your business. Clients like to know the people who care for them. Include pictures of you and your staff if possible!
Keep your website fresh! Make it a goal to work on your website once a month. Google loves to see that you are actively making it better, and your clients will appreciate the up-to-date information!
---
Enter the 2020 Best Website Contest
During 2020, only members of the OT Potential Club will be able to submit their websites. We found this year that many of the practices were members already, and we've decided to make this contest an exclusive member benefit.
How it works:
Each year, I ask OT businesses across the world to submit their websites for consideration in the contest—and for the chance to win a prize! Then, I enlist the help of the fantastic marketing team at WebPT. They graciously help select the best OT website submission for the year.
My goals for creating the Best OT Website Contest are to:
Reward innovative OT businesses around the globe for investing in their marketing (and inspiring us all)
Help us learn more about what goes into making a great OT website—so we can learn some tips for improving our own sites
I hope you will consider submitting your website to our contest. It doesn't have to be a perfect website; this contest is all about learning from one another!
Rules and procedures for 2020
The entry form will be introduced in the Club in October 2020.
The therapy practice DOES NOT have to be solely an OT practice (for example, your practice may also offer PT and SLP), but OT must be among its offered services.
This contest is for therapy practices only. (No OT resource sites.)
International submissions are welcome! However, the website must be able to be translated into English.
Websites will be filtered into the top five by Sarah Lyon at OT Potential, and then the top website will be chosen by WebPT.
In order to claim your title and prize, you must be willing to answer some basic questions about your website (how you built it, who wrote your copy, etc.).
What the winner will receive
GLORY

: Be featured on the OT Potential website (and, hopefully you'll receive an uptick in clicks to your website)!

MONEY

: $500 from OT Potential!

SATISFACTION:

You'll help fellow therapists who are looking for inspiration in keeping their own websites current and effective!

JOY:

You'll be happy to know that you will make the patient experience better for clients across the country, as your site raises the bar for countless websites!
---
One more shout out to our judges!
I quickly realized in the first year that I am too biased to be the final judge. After all, I know many of you from our OT Entrepreneurs FB Group, and found myself rooting for you to win!
Thank you again to the WebPT Marketing Team for being willing to jump in and lend their expertise to the final judging!