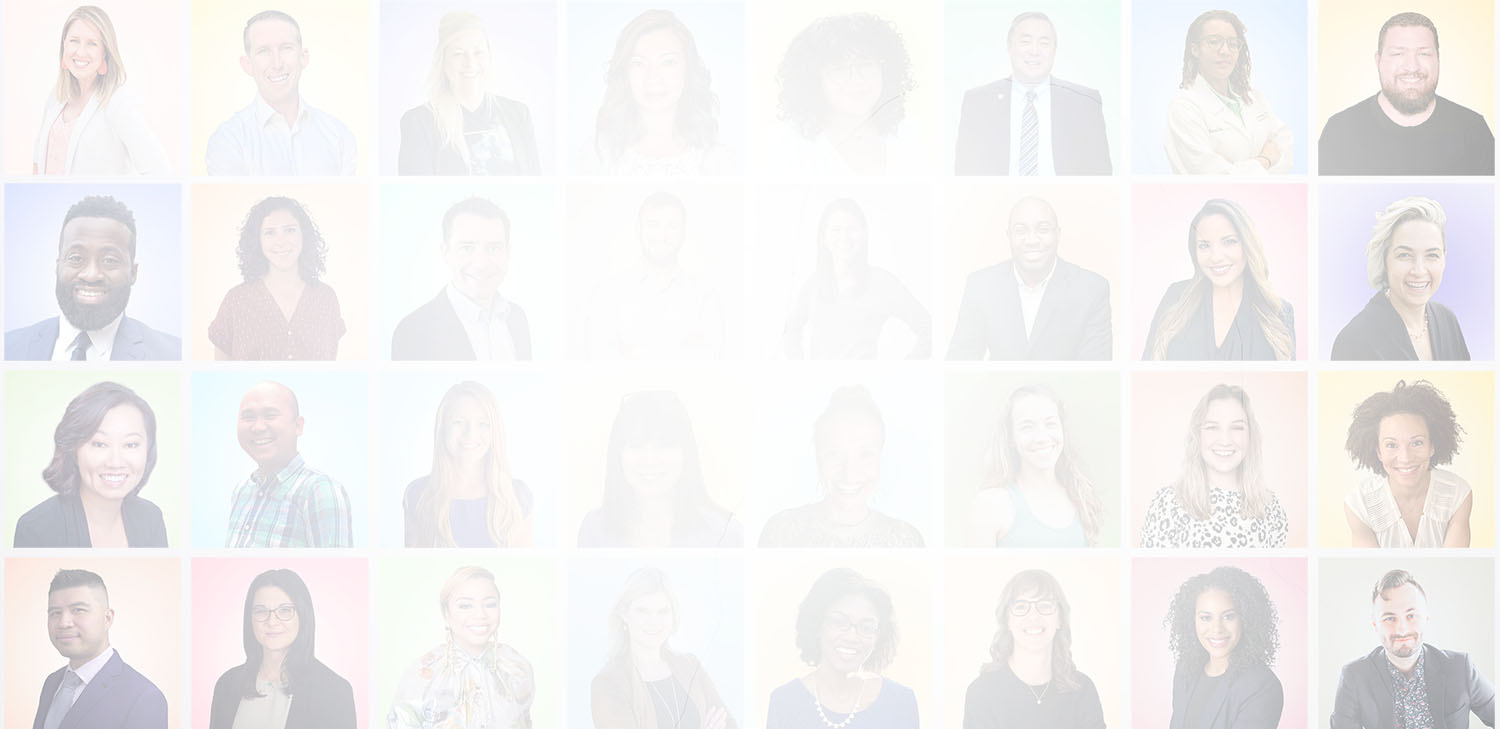 Occupational Therapy Professional Development
Everything OT professionals
need to create
evidence-based change
Or get 2 free CEU courses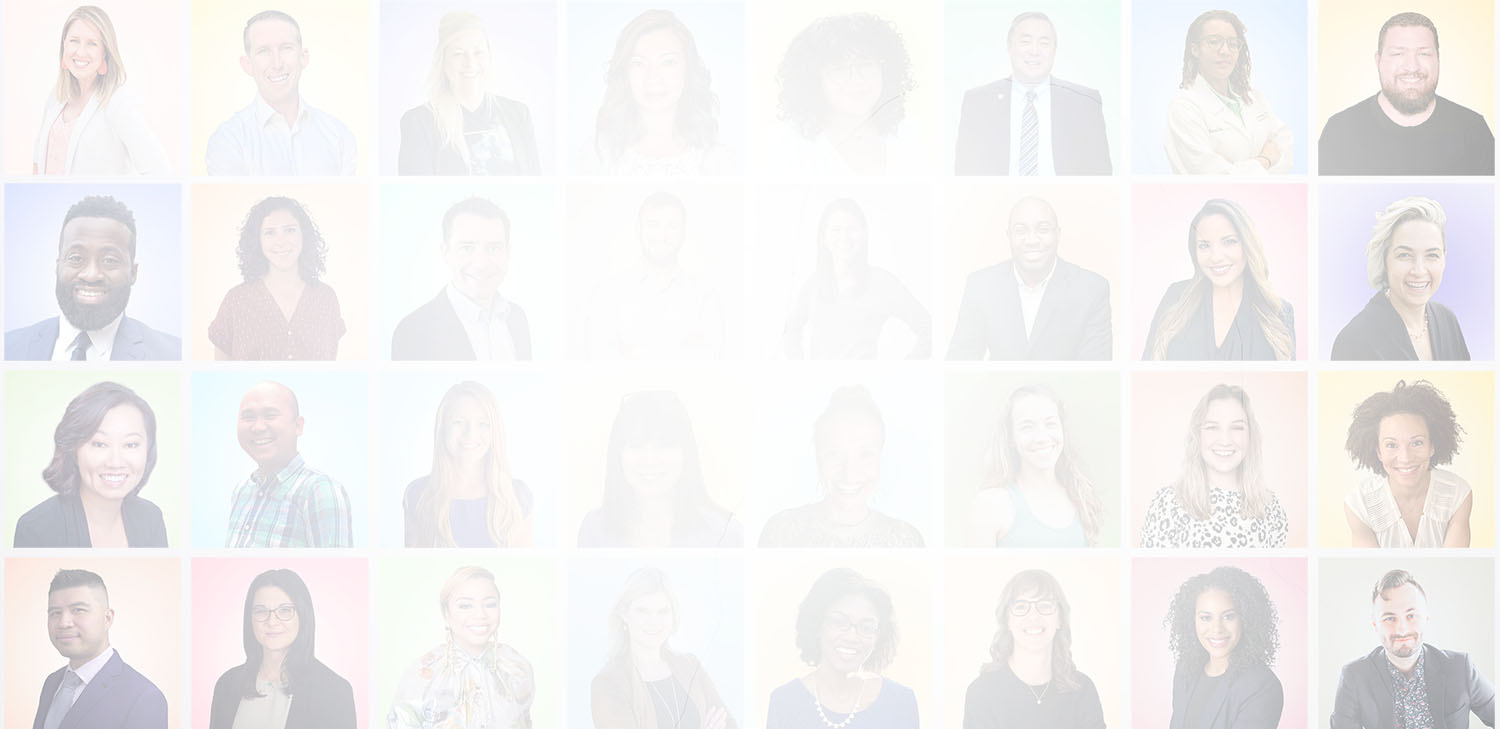 Occupational Therapy
Professional Development
Everything
OT professionals
need to create
evidence-based change
Or get 2 free CEU courses
Already a member?
Sign in here
🌍 Members in 44 Countries
4.8 ⭐️⭐️⭐️⭐️⭐️ 1,300+ Reviews
All-in-one Occupational Therapy Platform
🔍 Find the right assessments for your clients
OT Assessment Search →
📍 Help clients & like-minded professionals find you
OT Near Me Directory →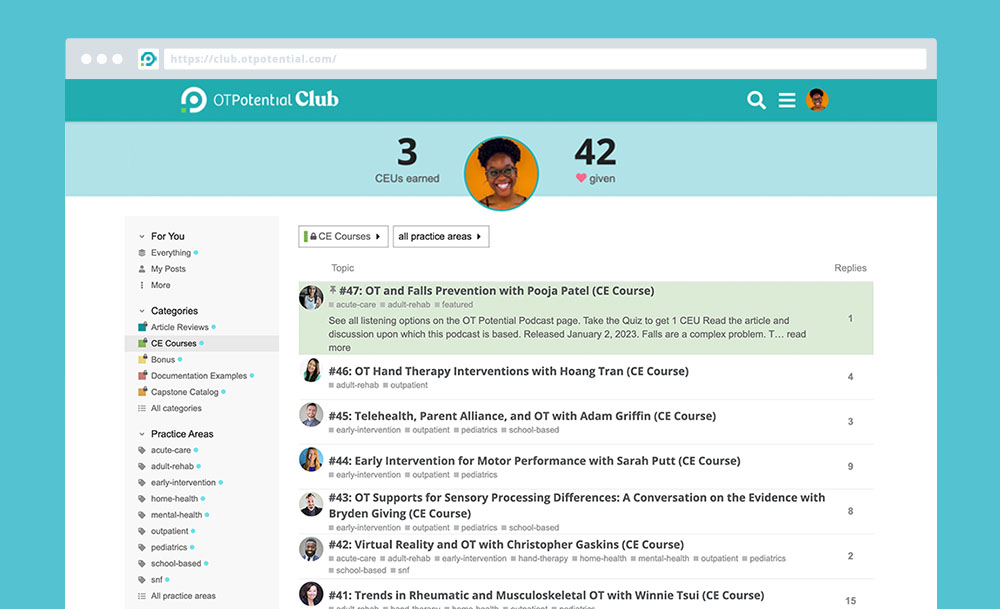 The OT Potential Club is your OT & OTA
online continuing education community
---
Podcast-Based OT Continuing Education Courses
With each research topic covered, you can:
• Read an article summary
• Join the discussion
• And listen to a conversation based on the research on the OT Potential Podcast
🎧 Podcast episodes are designed to meet your CEU/PDU/CPD needs

📃 Earn a certificate when you pass a short quiz

✅ AOTA Approved, meets NBCOT requirements, reports to CE Broker

⭐️⭐️⭐️⭐️⭐️ 4.8 (1,300+ Course Reviews)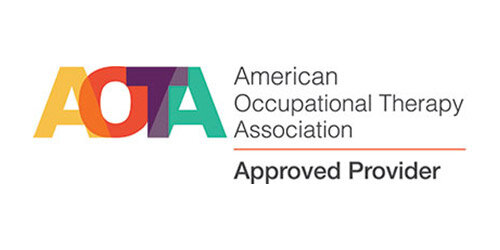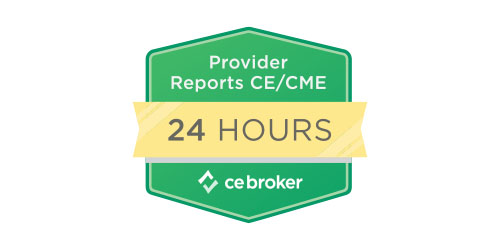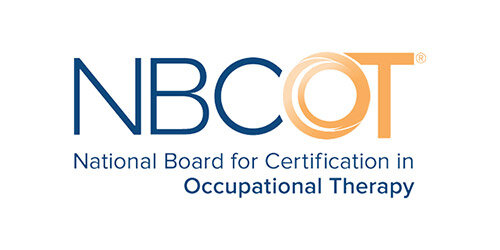 As a member of the OT Potential Club, I've had the opportunity to get weekly access to well-researched and up-to-date articles, which has enabled me to practice and be on par with the rest of the OTs in the world.
Perpetua O.
Pediatric Private Practice Owner


I've really appreciated the club as being a venue for respectful conversation, questioning, and debate about OT—it's been great to tap into the knowledge and experience of therapists from around the world.
Devon C.
Outpatient Adult Rehab


The club makes it EASY and FUN to stay up to date on current research and apply the evidence to transform your work as an OT practitioner. I truly believe this club has the potential to change our profession.
Laura F.
Nature-based Therapist, PhD Student


Every week, I look forward to the articles which are relevant, evidence-supported, and cover many areas of OT. As a faculty in an OT program, the club adds value to my OT toolbox which benefits me and my students.
Sanchala S.
Adult Neuro, NICU, OT Educator


I love how the OT Potential Club helps me keep up with OT-related articles, so I can apply as much evidence-based practice as possible with my patients.
Jess T.
OTA, Skilled Nursing Facility


The OT Potential Club enables me to be a lifelong learner and makes me feel confident in my ability to provide the best evidence-based care I can as I prepare for graduation and certification.
Matt B.
OT Student

❮
❯
What can you expect when you join?
In the first week of our two-week cycle, you'll receive an easy-to-read journal article review based on the most important OT-related research out there. In the forum, you can share your thoughts and questions.
The following week, our podcast episode covering the article will be released. New content releases every Monday morning at 5 am.
And, you'll have unlimited access to all of our growing library:
PLUS, two brand new features!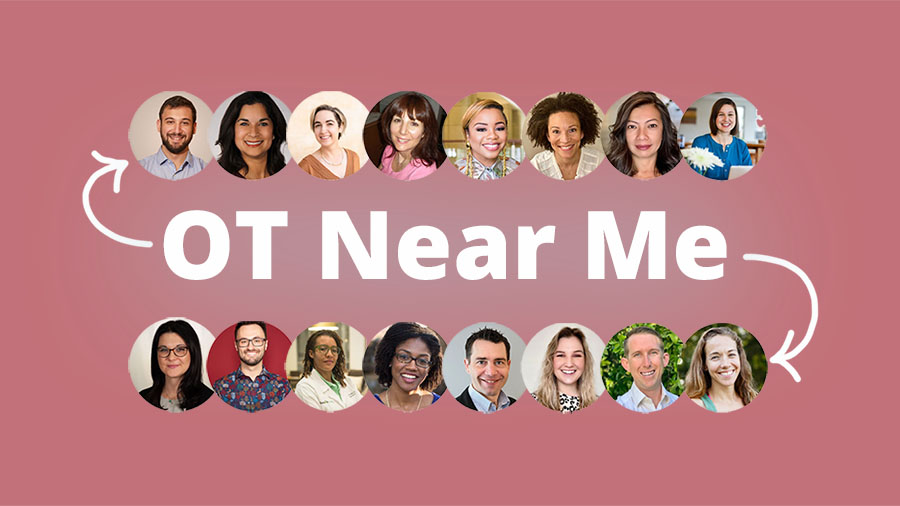 Help your clients find you!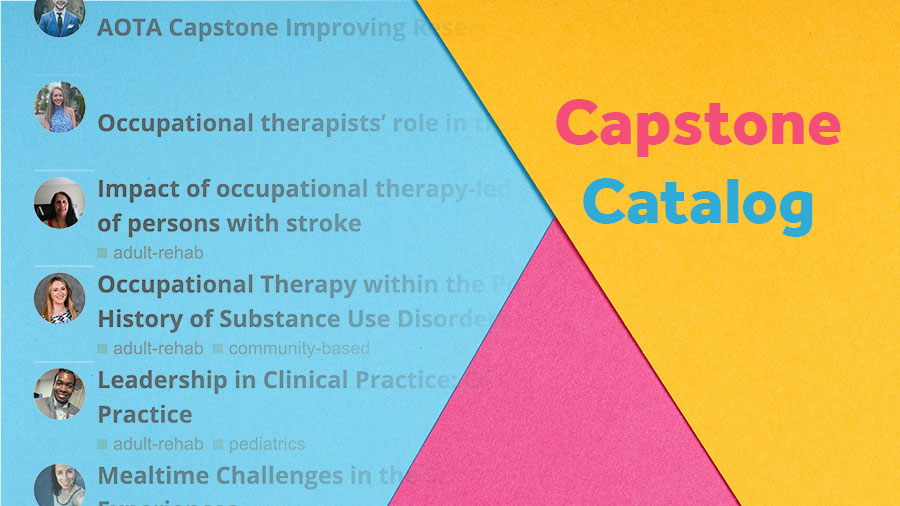 Explore in-depth student research.
---
Our Promises to You
♥️ You'll become more confident diving into research.
♥️ You'll find tweaks you can make to your practice to make it more evidence-informed.
♥️ You'll have a database & community to turn to when you have a question.
♥️ And, you can earn a sweet member sticker just for joining the Club!
– Sarah Lyon, OTR/L • OT Potential Founder/Owner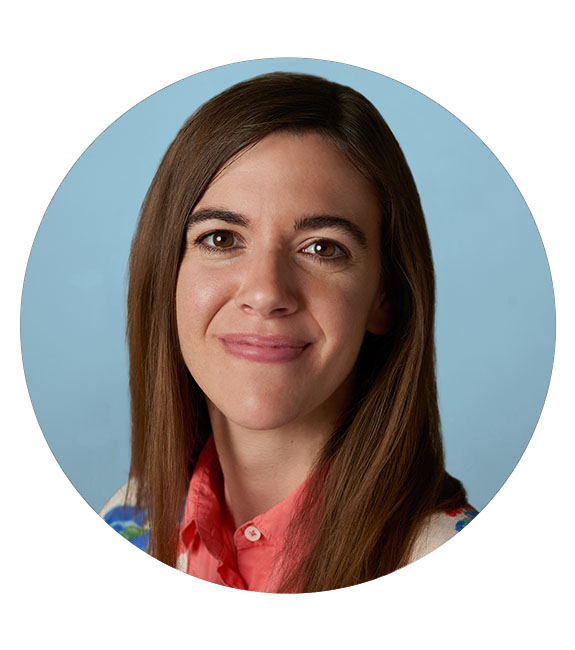 ---

Have more questions? Check out our FAQs page.
Join OT professionals from 44 countries in the
OT Potential Club