OT CEU Courses
✅ AOTA-Approved | 🎧 Online OT CEUs | ⏱️ 1 Hour
Listen to your occupational therapy continuing education units (CEUs) on the OT Potential Podcast.
Start earning your occupational therapy CEUs for only $99 per year!
🎧 Podcast courses designed to meet your CEU/PDU/CPD needs
📃 Earn a certificate when you pass a short quiz
(Over 11,000 certificates awarded!)
✅ AOTA Approved, meets NBCOT requirements
✅ Reports results to CE Broker every 24 hours
⭐️⭐️⭐️⭐️⭐️ 4.8 (2,000+ Course Reviews)
With OT Potential, it's easy and fast to earn your AOTA-approved CEUs!
On our OT Potential Podcast courses, we review new and influential OT-related journal articles.
Then, we bring on an expert guest to pull out actionable takeaways, you can implement in your practice starting today.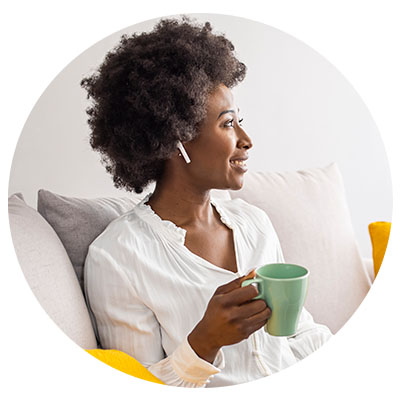 1. Listen to the Podcast
You can listen for free on any podcast platform or YouTube!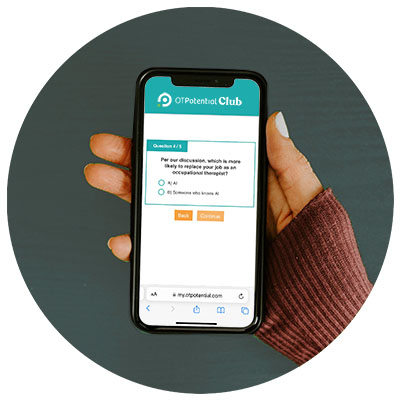 2. Take a Quiz
Then, join OT Potential and take a short 5-question quiz.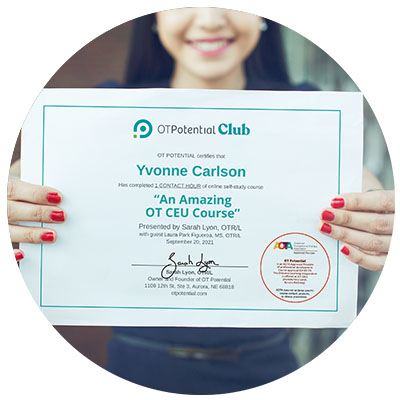 3. Earn Your Certificate
Once you pass the quiz, download your PDF certificate!
Free OT CEU Courses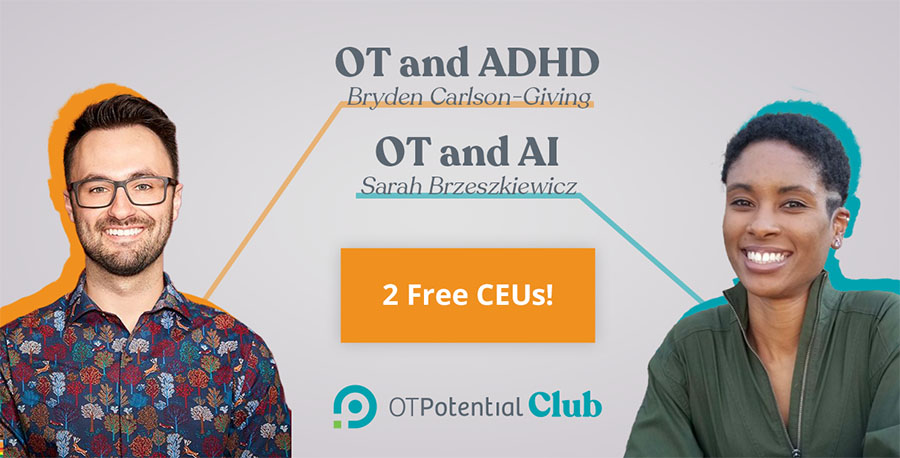 Looking for some free occupational therapy continuing education?
Check out our two free CEU courses! These online courses work great for OTs and occupational therapy assistants.
OT and ADHD with Bryden Carlson-Giving (1 hour)
OT and AI with Sarah Brzeszkiewicz (1 hour)
FREE
Includes 2 AOTA-approved CEU courses!
2 CEU Podcast Courses
5-day Access
Quizzes and Downloadable Certificates
AOTA Approved
Built by and for the occupational therapy community.
See more testimonials and reviews of OT Potential.
But can I really earn OT CEUs by listening to a podcast?
Yes!!!
Our podcast episodes are designed to meet the requirements for "online" and "independent/self-study" continuing education courses.
For more details read our blog post: Can I earn OT CEUS from a podcast? To verify how many CEUs you need for your license, check your OT continuing education requirements. If you are outside of the United States and have questions, please contact us.
We are proud to be an AOTA Approved Provider and to meet the requirements for your NBCOT renewal. We also report course completions to CE Broker every 24 hours.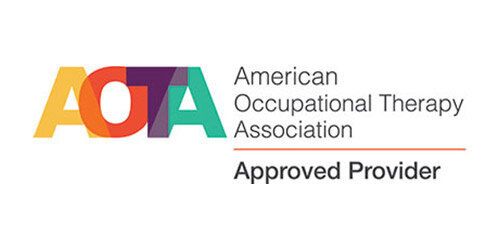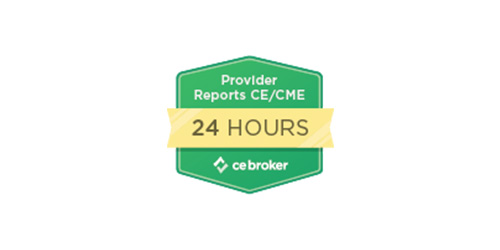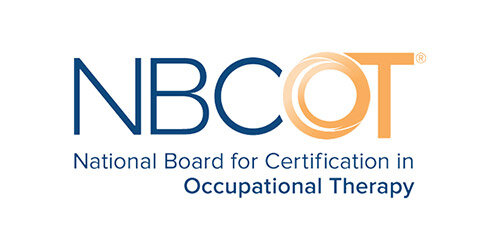 Complements In-Person and Live Courses
Our courses are all online and one hour.
But, we know some of you have in-person requirements. And, there is something special about live OT trainings. We priced the Club affordably, so you can also seek out professional development near you.
Your state OT association is a great place to start—many offer live courses and webinars!

Alabama | Alaska | Arizona | Arkansas | California | Colorado | Connecticut | Delaware | District of Columbia | Florida | Georgia | Hawaii | Idaho | Illinois | Indiana | Iowa | Kansas | Kentucky | Louisiana | Maine | Maryland | Massachusetts | Michigan | Minnesota | Mississippi | Missouri | Montana | Nebraska | Nevada | New Hampshire | New Jersey | New Mexico | New York | North Carolina | North Dakota | Ohio | Oklahoma | Oregon | Pennsylvania | Rhode Island | South Carolina | South Dakota | Tennessee | Texas | Utah | Vermont | Virginia | Washington | West Virginia | Wisconsin | Wyoming
Meet Your Host
Sarah Lyon, OTR/L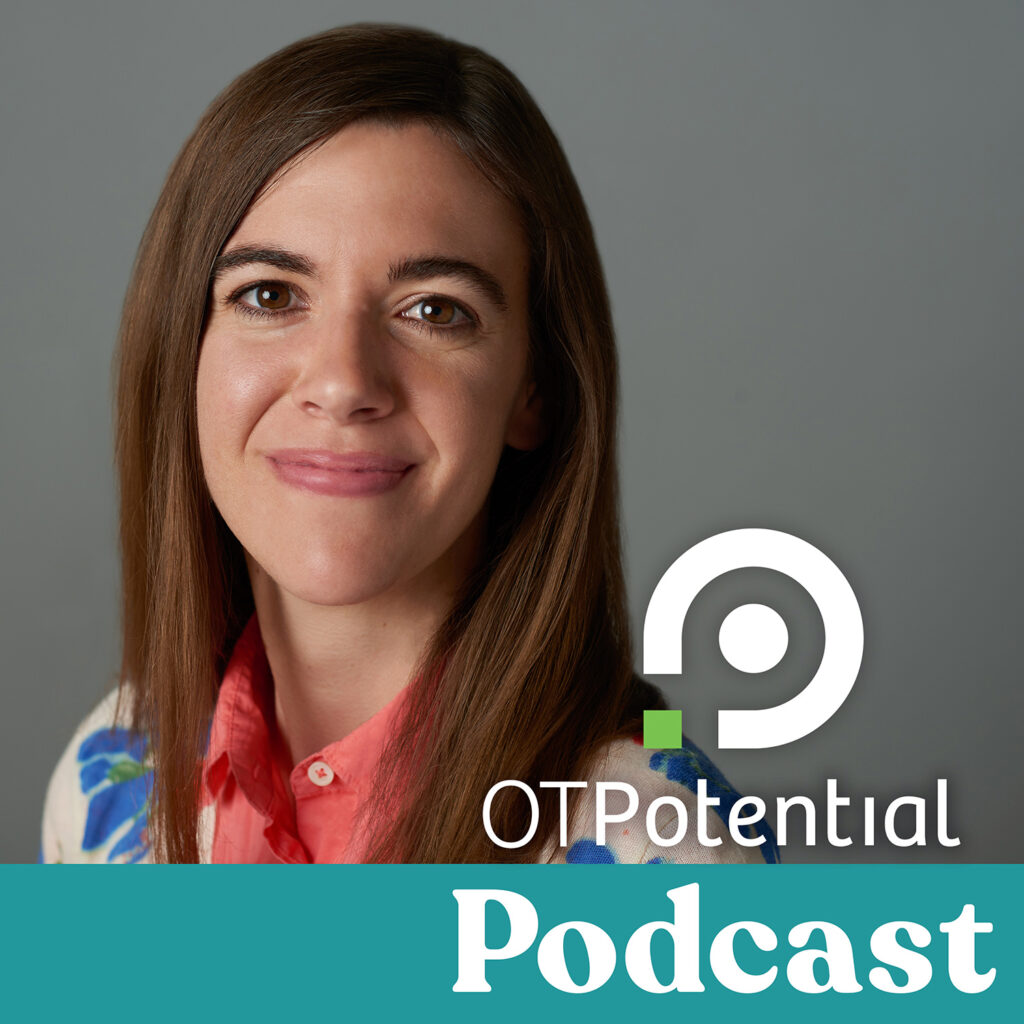 Hi, I'm Sarah!
I felt like I was spending my entire work day reinventing the wheel. And worse, I felt like I couldn't deliver the OT care I aspired to.
I wanted to know: What new evidence is coming out? And, what are the leading OTs doing in their practices?
OT Potential has evolved over the years to answers those questions for you. We are so proud of what we've built and the community that has formed. I hope you join us!
Frequently Asked Questions
Why OT Potential?
There is a lot of disruption in health care right now. But, with an eye on the evidence and the right connections— you can find new opportunities and thrive. This community is here to help.
Join OT professionals from 44 countries in the
OT Potential Club