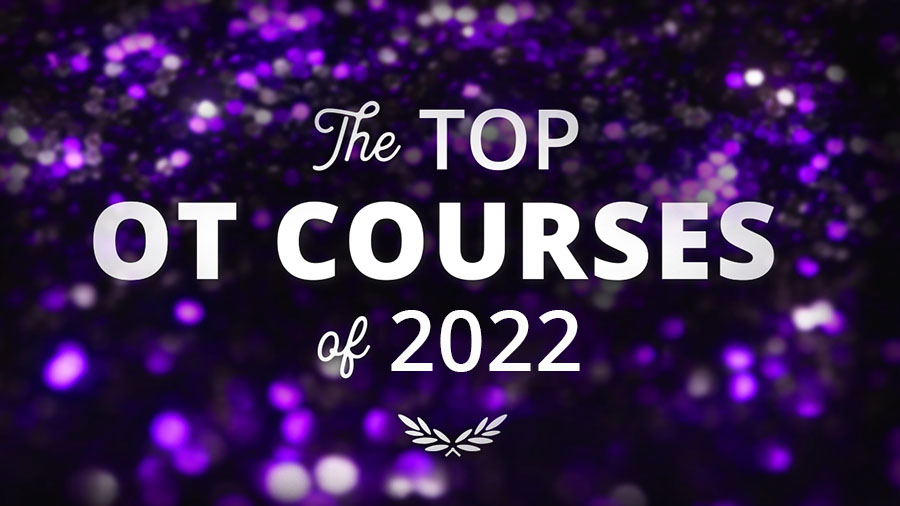 In this post, you'll learn about the top online occupational therapy continuing education courses.
These are known as CEUs (continuing education units) for OTs in the United States, and CPD (continued professional development) for basically everyone else.
We lead with our own most popular courses—but I'm also passionate about helping people find the course that are right for them, so in this post you'll find:
Throughout the post, we use the term CEU, but these courses are also designed to work for your PDUs (professional development courses), CPD (continued professional development) courses, and contact hours. These courses are intended to educate both occupational therapists and occupational therapy assistants.
You'll need to connect with your particular regulatory body to see how many hours you need. Here is our guide to OT CEU requirements in the United States.
---

The OT Potential Club's Podcast-Based Occupational Therapy Continuing Education Courses
Here are the top 6 downloaded courses of 2023!
In this short video, I walk through what makes each course so special:
At OT Potential we are proud to provide CEU podcast courses, which are offered as a benefit of membership in the OT Potential Club.
The OT Potential Club is designed to help you stay up to date with evidence-based practice by reviewing influential new evidence. It also offers you a place to discuss how the research influences your practice.
For each CEU podcast course we offer, we discuss important research with an expert guest. Our hope is that the discussion will capture the nuances of the topics, while also providing actionable steps toward improving your practice.
On our course page, you can search for the courses that are right for your needs:
We are AOTA-approved, and meet the requirements for NBCOT. You can read more about this in: Can OTs Earn CEUs from a Podcast? 
---

MedBridge's top OT CEU courses of 2023
I am a longtime user and affiliate of MedBridge Education.
You can find my full MedBridge review here. The service is a premium membership with many benefits beyond access to great MedBridge CEUs.
One of MedBridge's most sought-after features is regular live webinars. These often count towards the live OT continuing education hours that some states require.
Here are the top 10 OT courses taken by OTs and OTAs in 2023:
If you are interested in trying MedBridge, you can use the promo code "OTP" to save $150 off the list price.
Copy and paste this MedBridge Promo Code:
OTP

---
Independent online occupational therapy courses (from your fellow therapists)
In addition to the major providers of OT continuing education that help you keep up to date with a wide variety of topics, there are a growing number of course creators that help you dive into niche topics. These niche CEUs can be an important part of specializing to support your specific OT interests or individual needs for your practice.
Honestly, we at OT Potential are friends with many of these providers and are proud to share their CE courses 🙂.
We decided to feature only AOTA-approved online courses in this list.
AOTA Approved:
1.) A-Z School-Based OT | OT School House
2.) The Dynamic School OT | Devon Breithart
3.) The Learn Play Thrive Approach to Autism | Learn Play Thrive
4.) OT Courses | The Lactation OT
Cost: $179-$399
38 hours available
5.) OT Pioneers: Introduction to Pelvic Floor Therapy for Occupational Therapists | The Functional Pelvis
6.) Pelvic Rehab: Manual Assessment and Treatment Techniques| Essential Pelvic Health
7.) Tele-Health for Pediatric Occupational Therapists | Play It Forward Therapy
8.) Toilet Training Success Academy | Arianna Medina
Cost: $994
10 hours available
9.) Ready, Set, Mash-up | Ready, Set, Treat
10.) Revolutionize Your Learning Space for Student Success | Justin Lyons, OTR/L via PESI
11.) Skills2Care Certification | The Dementia Collaborative
---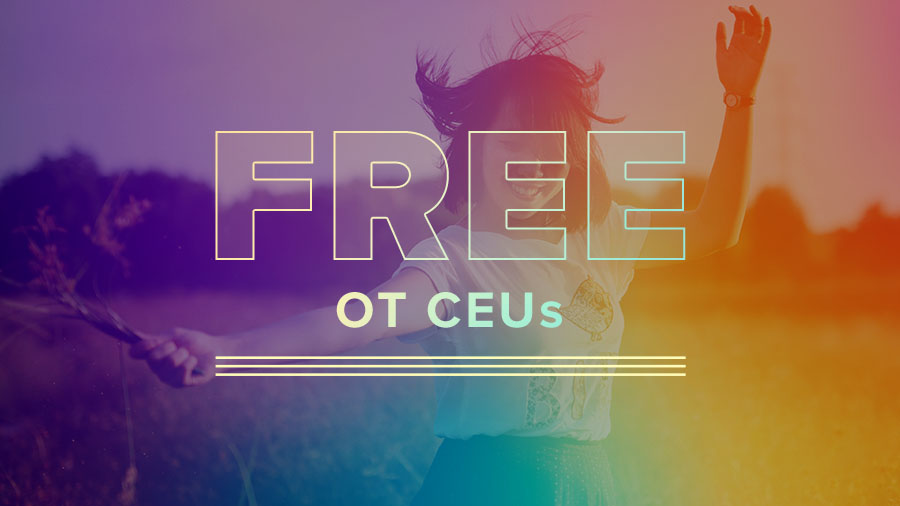 If you only need a few courses, maybe free is the best option for you?
There are plenty of free online OT continuing education courses out there! We've done our best to compile the free CEU offerings we know of into this companion post: Free Occupational Therapy (OT) CEUs-AOTA Approved.
---
Conclusion
We are in a time of rapid change. And so, finding the right continuing education for your particular OT practice is crucial.
We hope this list has helped you on the hunt of finding the absolute best occupational therapy continuing education courses (for you)!
---