WOW, this is my 5th year doing this post, and boy are things changing in the occupational therapy continuing education world! The pandemic has driven more and more people online, and we've seen a huge uptick in online learning options.
In this post, you'll learn about the occupational therapy continuing education units (CEUs) offered by OT Potential—sorry, we are clearly biased! 🙂 You'll also find the most accessed courses from MedBridge.com.
Finally, to celebrate all of the OTs out there working to publish their own courses, we are including independently created CEUs for occupational therapy professionals.
---

The OT Potential Club's Podcast-Based Occupational Therapy Continuing Education Courses
Early in the pandemic, we at OT Potential really saw a need for podcast-based CEU courses. I was sold on podcasts when my own license renewal came up, and I found myself seeking out podcast courses. I was burned out on screen time. And, most importantly, I love how a conversation can often times capture the nuance of our work more so than a powerpoint lecture.
So, this year, we are proud to provide CEU podcast courses, which are offered as a benefit of membership in the OT Potential Club. The OT Potential Club is designed to help you stay up to date with evidence-based practice by reviewing influential new evidence, and giving you a place to discuss how it impacts your practice.
For each CEU podcast course we offer, we discuss important research with an expert guest. Our hope is that the discussion will capture the nuances of the topics, while also providing actionable steps toward improving your practice.
Explore our CEU courses above, then sign up for the OT Potential Club to earn credit for what you learn!
---

MedBridge's top OT CEU courses of 2021
I am a longtime user and affiliate of MedBridge Education.
You can find my full MedBridge review here. The service is a premium membership with many benefits beyond access to great CEUs.
One of MedBridge's most sought-after features is regular live-webinars, which often count towards the live continuing education hours that some states require.
Here's the top 10 OT courses taken by OTs and OTAs in 2021:
HIPAA: Clinical Training for the Healthcare Setting
If you are interested in trying MedBridge, you can use my link (or the promo code "OTP") to save $175 off the list price and lock in your annual renewal at $200.
Copy and paste this MedBridge Promo Code:
OTP
OR
---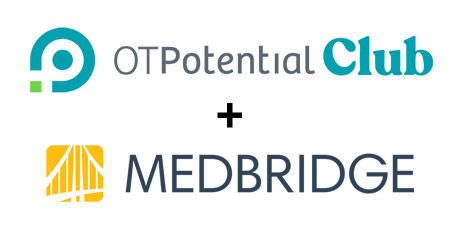 OT Potential Club PLUS MedBridge Bundle
The OT Potential Club + MedBridge Bundle is the BEST deal to meet your comprehensive continuing education needs and help you stay up to date on best practices!
For only $200, you get access to all of MedBridge's high quality continuing education courses, along with a membership to the OT Potential Club. After you're signed up, you will have a membership on two separate platforms, but you will only pay one low fee. Sign up today for this great deal!
---
Independent online occupational therapy courses (from your fellow therapists)
The above list represents a sampling of the most popular occupational therapy continuing education courses, but it's important to keep in mind that there are tons of other online con-ed courses to help you improve your practice and grow your career.
Please make sure that these courses will count toward your license, if that is your intent!
We decided to feature AOTA approved courses in this list, as these are structured to meet your continuing education requirements for licensure in your state. They are also structured to meet your professionals development units (PDUs) for your NBCOT certification.
AOTA Approved:
A-Z School-Based OT | OT School House
The Dynamic School OT | Devon Breithart
Fine Motor Boot Camp – Live Webinar | Fine Motor Boot Camp LLC
Functional Cast Therapy for the Upper Extremity | Michelle Coil, MOT, OTR, CHT, PYT, CEAS via LiveConferences
The Learn Play Thrive Approach to Autism | LearnPlayThrive, LLC
Nuts and Bolts to Becoming a Successful School Based OT | World of OT
OT Courses | The Lactation OT
Cost: $1,055 (Total Cost for all courses, courses are also available individually)
22 hours available
OT Pioneers: Introduction to Pelvic Floor Therapy for Occupational Therapists | The Functional Pelvis
Tele-Health for Pediatric Occupational Therapists | Play It Forward Therapy
Cost: $297-$632
11.5 hours available
Toilet Training Success Academy | Arianna Medina
Cost: $397
10 hours available
Revolutionize Your Learning Space for Student Success | Justin Lyons, OTR/L via PESI
Telehealth Provider Training Program | TelehealthShare
VISION 101 For School-based OTs | Miss Jaime, OT
Not AOTA Approved (Please check with your state continuing education requirements!):
Non-AOTA approved courses are much more variable in there offerings, but maybe if the topic aligns with what you are looking for, one of these may be the right course for you!
---
If you only need a few courses, maybe free is the best option for you?
There are free CEU courses out there! We've done our best to compile the free CEU offerings we know of into the post: Free Occupational Therapy (OT) CEUs—AOTA Approved.
---
Conclusion
Many of us have relished the ability to learn from the comfort of our own homes for years—but the pandemic has all but made this style of learning standard in our profession. So here's to the convenience, affordability, and accessibility afforded by online occupational therapy continuing education.
Do you have any favorite online OT CEU courses that I didn't list? If so, please let me know in the comments!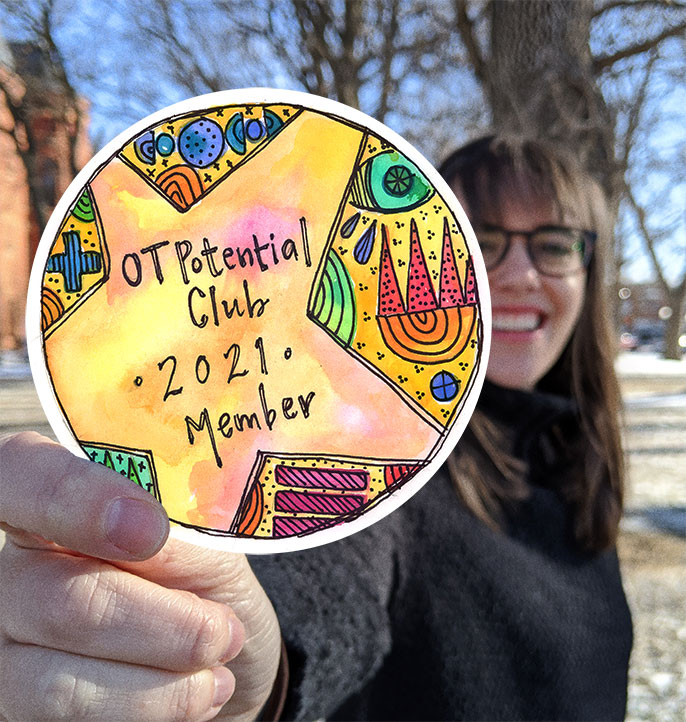 See how the OT Potential Club can elevate your OT evidence-based practice.
Weekly Research Reviews – Let us find and review the most influential research for you.
OT CEUs – Listen to monthly podcast-based courses on important research topics.
Community – Interact with passionate peers from around the world!