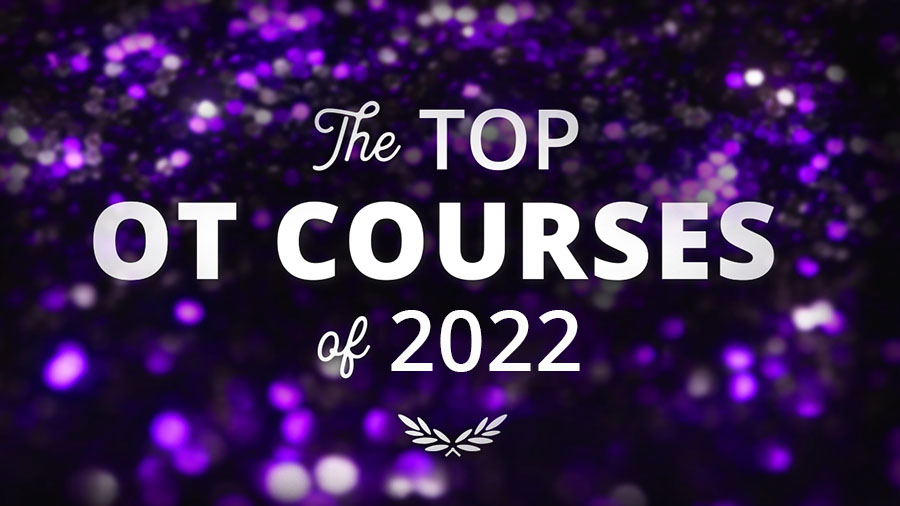 Occupational Therapy Continuing Education Courses
WOW, this is my 6th year doing this post about the top occupational therapy continuing education courses!
I'm so excited to update you on all of the options you can choose from!
In this post, you'll learn about the top online occupational therapy continuing education units (OT CEUs). You'll see that we lead with our own most popular courses—but I've also been passionate about helping people find the course that are right for them, so in this post you'll find:
Here's to professional development that helps you improve your care and grow your career!
---

The OT Potential Club's Podcast-Based Occupational Therapy Continuing Education Courses
⬇️ Here are the top 6 downloaded courses of 2021! ⬇️
At OT Potential we are proud to provide CEU podcast courses, which are offered as a benefit of membership in the OT Potential Club.
The OT Potential Club is designed to help you stay up to date with evidence-based practice by reviewing influential new evidence. It also offers you a place to discuss how the research influences your practice. We are AOTA approved, and also meet your requirements for NBCOT's PDUs.
For each CEU podcast course we offer, we discuss important research with an expert guest. Our hope is that the discussion will capture the nuances of the topics, while also providing actionable steps toward improving your practice.
Check out our pediatric OT continuing education courses and our adult-rehab continuing education courses, to help you determine if the Club is the right fit for you! You even drill down by:
OT Potential: Designed to address your occupational therapy continuing education needs
OT Potential is an online community designed not only to meet the CE needs of OTs, but to create a professional community focused on learning and growing together- via easily accessible forums and podcasts,
Because we offer a unique learning style, we sometimes have questions about whether our courses meet your specific continuing education requirements. For OTs, the US, we are AOTA-approved, and meet the requirements for NBCOT. (You can read more about this in: Can OTs Earn CEUs from a Podcast?
With our convenient format and tests to earn course certificates, you can fit continuing education into your schedule. Choose from more than 35 existing courses, with a new course added every two weeks.
---

MedBridge's top OT CEU courses of 2022
I am a longtime user and affiliate of MedBridge Education.
You can find my full MedBridge review here. The service is a premium membership with many benefits beyond access to great MedBridge CEUs.
One of MedBridge's most sought-after features is regular live webinars. These often count towards the live OT continuing education hours that some states require.
Here are the top 10 OT courses taken by OTs and OTAs in 2022:
If you are interested in trying MedBridge, you can use the promo code "OTP" to save $175 off the list price and lock in your annual renewal at $200.
Copy and paste this MedBridge Promo Code:
OTP

---
Independent online occupational therapy courses (from your fellow therapists)
In addition to the major providers of OT continuing education that help you keep up to date with a wide variety of topics, there are a growing number of course creators that help you dive into niche topics. These niche CEUs can be an important part of specializing to support your specific OT interests or individual needs for your practice.
Honestly, we at OT Potential are friends with many of these providers and are proud to share their CE courses 🙂.
We decided to feature AOTA-approved online courses, as these are structured to meet your continuing education requirements for licensure in your state.
AOTA Approved:
1.) A-Z School-Based OT | OT School House
2.) The Dynamic School OT | Devon Breithart
3.) The Learn Play Thrive Approach to Autism | Learn Play Thrive
4.) OT Courses | The Lactation OT
Cost: $99-$399
38 hours available
5.) OT Pioneers: Introduction to Pelvic Floor Therapy for Occupational Therapists | The Functional Pelvis
6.) Tele-Health for Pediatric Occupational Therapists | Play It Forward Therapy
7.) Toilet Training Success Academy | Arianna Medina
Cost: $697
10 hours available
8.) Ready, Set, Mash-up | Ready, Set, Treat
9.) Revolutionize Your Learning Space for Student Success | Justin Lyons, OTR/L via PESI
10.) Skills2Care Certification | The Dementia Collaborative
11.) VISION 101 For School-based OTs | Miss Jaime, OT
---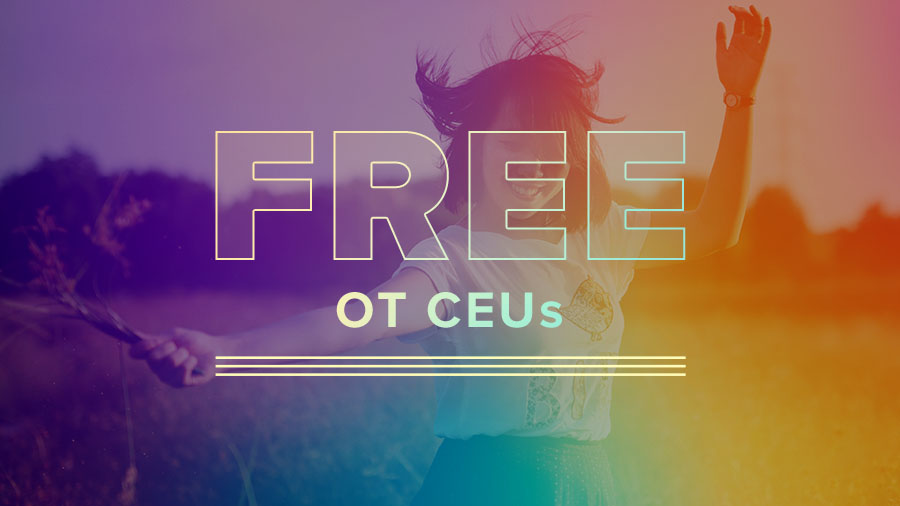 If you only need a few courses, maybe free is the best option for you?
There are plenty of free online OT continuing education courses out there! We've done our best to compile the free CEU offerings we know of into this companion post: Free Occupational Therapy (OT) CEUs-AOTA Approved. (In this post you will also find some cheap CEUs offered at $10/course.
---
Conclusion
Many of us have relished the ability to learn from the comfort of our own homes for years-but the pandemic has all but made this style of learning standard in our profession.
Now, we have an amazing range of options for building our professional knowledge right at our fingertips. So, here's to finding the absolute best occupational therapy continuing education courses!
---